Welcome to our collection of the best juice recipes! Juicing is a fantastic way to easily incorporate a variety of fruits and vegetables into your diet, making it a convenient and delicious way to support your overall health and well-being.
In this collection, you'll find a range of juice recipes featuring both classic and unique flavors, all designed to quench your thirst and provide a boost of nutrients. Whether you're looking for a refreshing pick-me-up or a tasty way to boost your fruit and vegetable intake, you'll find a variety of options in this collection to suit your needs.
From sweet and fruity options like grape, orange, and strawberry juice to refreshing and savory choices like beet and celery juice, there is something for every taste in this collection.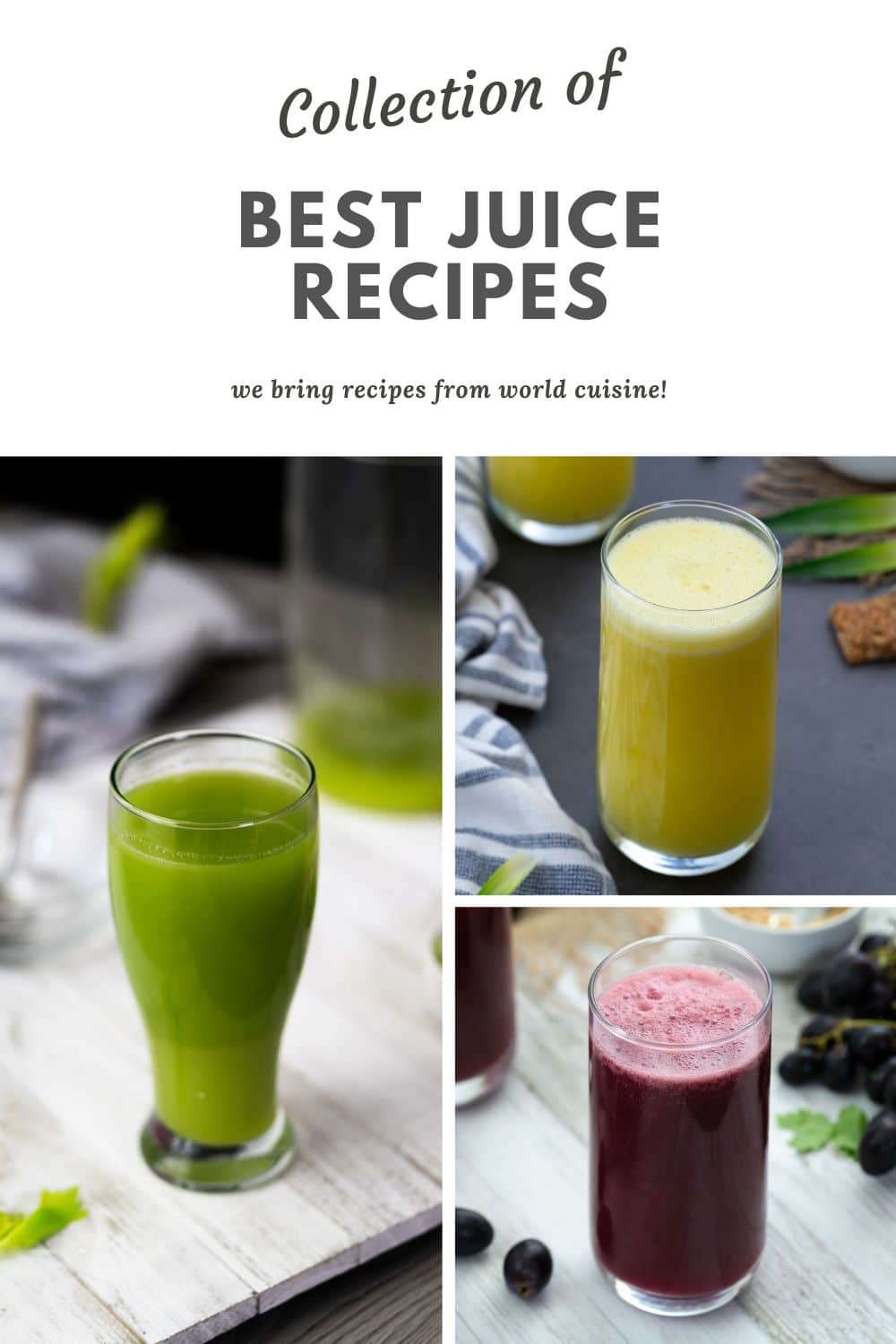 Jump to:
We've also included recipes for thirst-quenching lemonades and fruity punches, perfect for sipping on a hot day or serving at a summer party. And for those looking to add a little extra boost to their daily routine, we've included recipes for nutrient-packed green juice and celery juice, both known for their many health benefits.
No matter what your preferences, you're sure to find a juice recipe in this collection that you'll love. Happy juicing!
You can also find similar collections below and more at Recipe Collections.