I am Sangeetha Vel, the author, recipe researcher, creator, and cooking hands behind Yellow Chili's. I am a realistic, friendly, empathetic, and enthusiastic foodie who loves to share authentic, easy, quick, healthy, instant, and kids-approved recipes. You can find a variety of Asian, American, and global recipes at Food Recipes, and a wide selection of drink recipes at Drinks Recipes with easy step-by-step instructions and accompanying videos.
This blog is a reflection of my passion for cooking and food, specifically authentic, fresh, from-scratch, and easy recipes. My recipes are prepared with simple, everyday ingredients that are fresh and healthy. They are also documented in a way that even beginners can easily master them at home."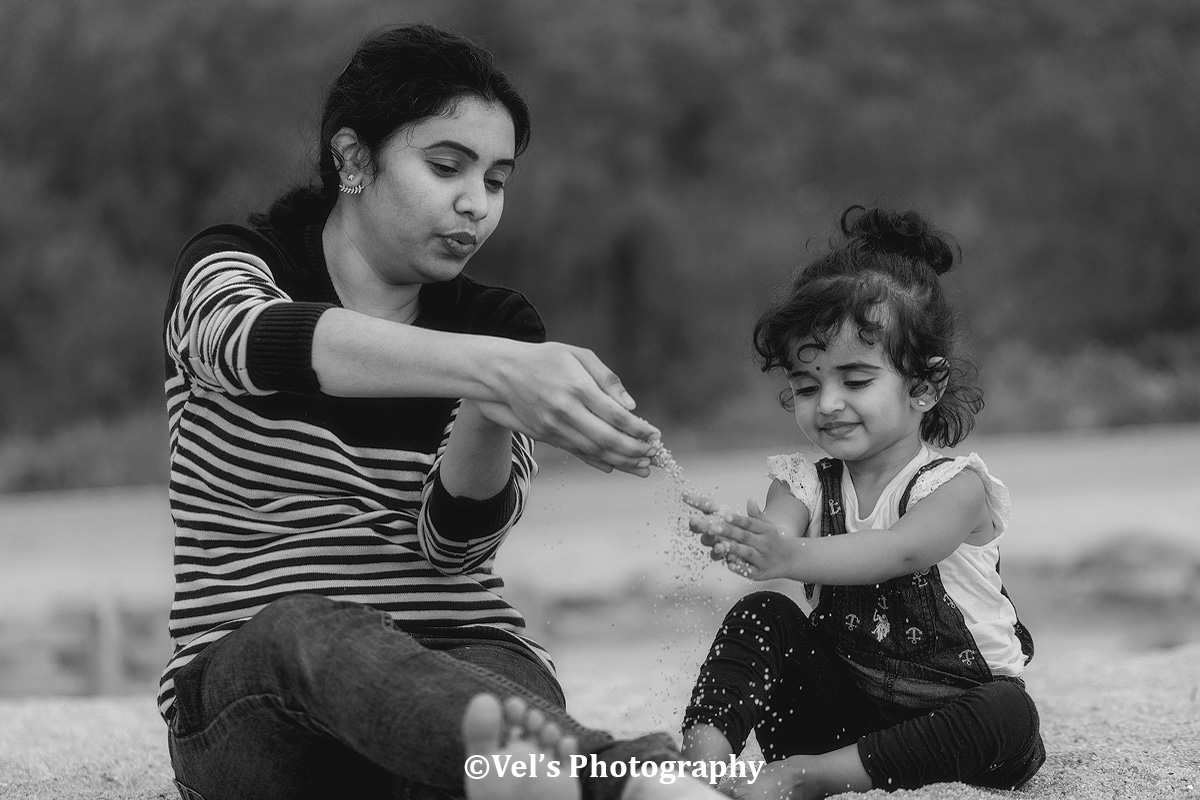 A little bit about me
I was born and raised in Nilgiris, a district in the state of Tamil Nadu, South India. Although I spent much of my life in Nilgiris, my origins are in Trichy, which is also in Tamil Nadu. My husband is also from Trichy. I currently reside in Northern California, USA with my husband and our two children. I have a B.Sc. in Physics and a Master's degree in Social Work. In the past, I worked as a Psychiatric Social Worker and Counselor, as well as a Juvenile Advocacy Consultant.
While I found fulfillment in my previous job and had opportunities to continue in the same field in the United States, my passion for cooking and crafting delightful meals for my family eventually led me to become a full-time food enthusiast at home. This transition was a realization of my deep desire to pursue what I truly love.
Since childhood, I've been immersed in the Indian kitchen alongside my mom, who I consider nothing less than a professional chef. This early exposure familiarized me with the intricacies of Indian cuisine and ignited my passion for cooking. However, my journey evolved further during my 10+ years in the US, where I embarked on adventurous culinary explorations of diverse global cuisines.
The US, being a melting pot of world flavors, provided the perfect backdrop for me to sharpen my culinary skills and curate a collection of recipes from around the globe on this site.
Time flies, and my older child has grown up and is now enjoying time with their younger sibling after a birthday cake cutting 🙂 .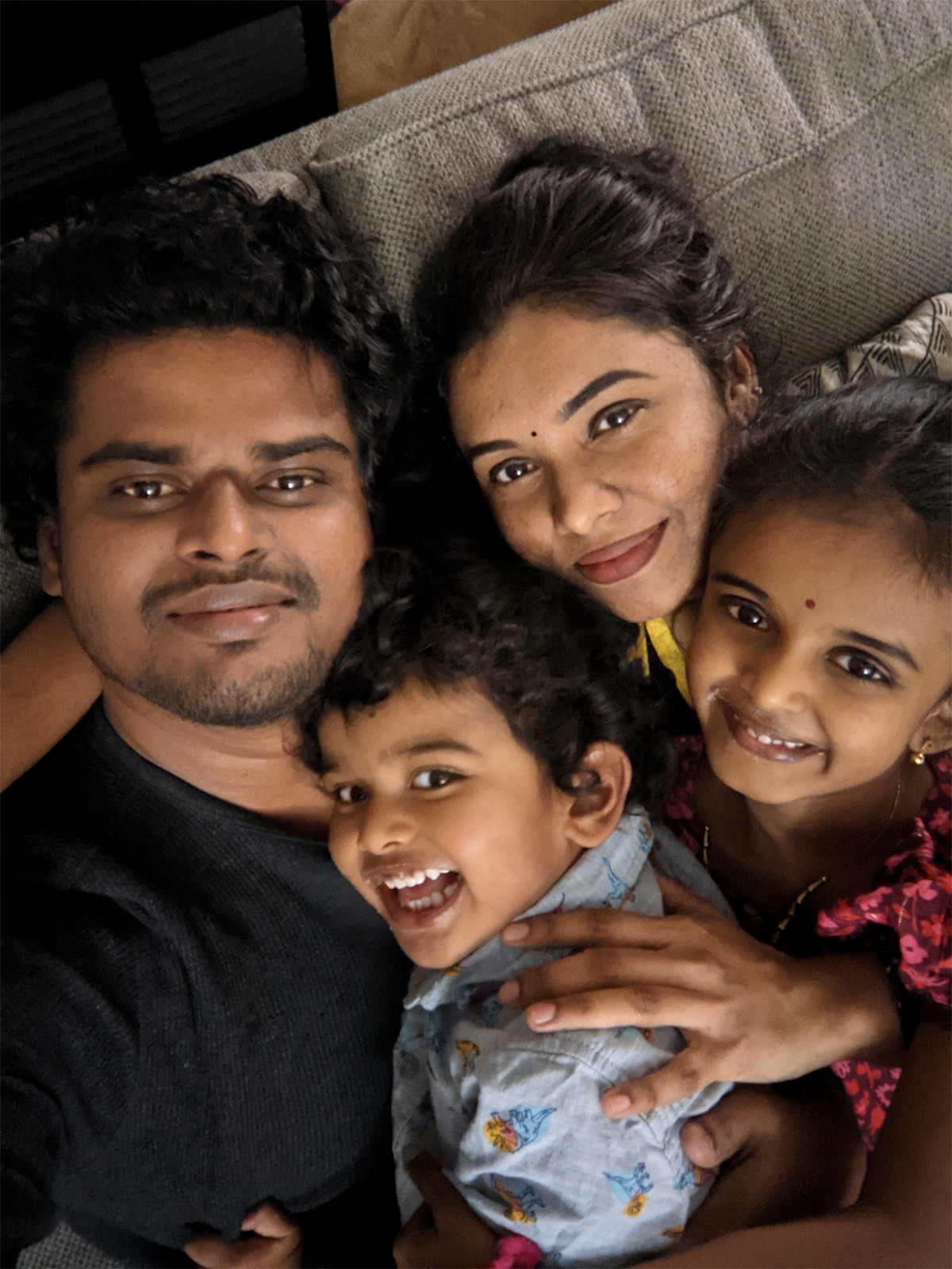 Today, I am truly grateful for who I am and what I have achieved, and this is all thanks to the continuous support of my husband and two beautiful children. They are my moral supporters, receptive critics, and taste testers of my recipes, making the food on my blog family- and kid-friendly. The recipes shared on Yellow Chili's are tried and tested by my family and are only published if they receive a good review and a thumbs up 🙂.
The recipes on Yellow Chili's range from everyday cooking to fine dining restaurant-style dishes from all over the world that are absolutely delicious and easy to make. I want to show that even professional recipes can be easily mastered at home using simple techniques and tricks without sacrificing flavor and taste.
About Yellow Chili's
Yellow Chili's is our workspace for food and drink recipes, which was launched in mid-2020 as Veg Vegan Meat and rebranded as Yellow Chili's in mid-2022. Our sister site, Tea, Coffee & Drinks, which launched in mid-2021, was merged into this site in mid-2022 as well.
Our goal is to share high-quality, user-friendly recipes and videos with easy step-by-step instructions. We do not compromise on the quality of the food or the way we present it to you, as providing the best user experience on our site is one of our primary goals. We believe you will enjoy our content, but we are always open to hearing your valuable feedback.
The food you see in our blog and videos is completely created by us in our own setup. The food you see is what my family, including children, eats on a daily basis. You can be confident that we care about you and only present food that we also eat.
Why Yellow Chili's?
The naming of our site was not based on any strong reason. Even though we rebranded, our motto remains the same: that food is common to all and we should respect the food, culture, tradition, and eating habits of everyone, regardless of whether they are vegetarian, vegan, or meat eaters. This is the reason why our site was originally named Veg Vegan Meat.
We rebranded our site as Yellow Chili's because the combination of the words "vegan" and "meat" is misused or interpreted differently in different parts of the world, while we intended for "vegan" to mean vegan and "meat" to mean meat (logically, right?). This rebranding was done to avoid confusion with the marketing term "vegan meat."
Since we were clear on what we wanted to offer to our users, the name of the blog was born in a matter of seconds during a casual conversation (update: this refers to the original name, Veg Vegan Meat. We took a considerable amount of time to research and settle on the new name, Yellow Chili's).
As food content creators, we strive to share a variety of recipes from different cuisines across the world. We believe that we can help you experience the world of food in your own home.
Providing the best user experience on our website is one of our primary goals, so we have clearly categorized our recipes and continue to improve them. For example, we have a dedicated recipe index for food and drink recipes that lists different sub-categories for you to quickly access the recipes based on your interests.
In our view, "all humans are created equal, as are their food and eating habits. We believe that individuals should have the freedom to choose what they eat".
Apart from Yellow Chili's
Even though Yellow Chili's is a part of my everyday routine, I have a family who relies on me to share in their happiness, craziness, and challenges. In addition to this blog, I enjoy spending time with my kids and husband. I love going for walks and drives with my family, which helps me to refresh and gear up for my upcoming tasks. I also enjoy creating small DIY projects at home with my children to keep them occupied.
Most importantly, as parents, we teach our children to be rational and not to be judgmental at any cost. We value everyone, regardless of their gender, color, race, ethnicity, culture, tradition, and so on. We do not like to waste food and teach our children the same, emphasizing the need for respect when it comes to food. We also make sure that our children understand how fortunate we are to have access to good food, while so many people on the same planet are starving.
What will you find on this blog?
Vegetarian, vegan, and non-vegetarian foods from Asia, America, and around the globe
Delicious and authentic dishes made with everyday ingredients and seasonal produce
A wide variety of non-alcoholic drink recipes for all ages
Mouthwatering street-style and restaurant-style dishes from around the world
Kid-approved, kid-friendly dishes
Classic and traditional healthy dishes to maintain good health
Party meals including starters, beverages, main courses, and desserts
Vegan-friendly dishes that are naturally vegan. I do not use artificial ingredients to mimic or create mock or alternate meats. I only tag recipes as "vegan-friendly" if they are naturally vegan. For vegetarian recipes, I suggest substitutes to make them vegan-friendly and keep them as natural, real, and simple as possible. Note that even though naturally vegan recipes are tagged as vegan, you may find some non-vegetarian recipes linked within the posts.
Simple baking dishes to satisfy your cravings
Non-vegetarian foods from various cuisines
Disclaimer Regarding Ingredient Brand Images
Note that the images showing various ingredient brands on this website are for informational purposes only. They are intended to provide a visual representation of the ingredients used in the recipes, and do not constitute an endorsement or promotion of any particular product.
We do not have any affiliate relationships with the brands shown in these images, and the use of any particular brand is not intended to imply a preference or recommendation. We hope that these images enhance the look and feel of our recipes, and we encourage users to select their preferred ingredients based on personal preference and availability.
To Say Hi or Comment
If you would like to say hello or share your feedback with us personally, you can always feel free to send us an email or leave a comment below. I will try to get in touch with you as soon as possible 🙂
If you enjoy our content and would like to stay connected with us through our social media accounts on Facebook, Youtube, and Pinterest, where we also share our video recipes, you can find us by clicking the links below. Happy cooking!
All the content on this blog, including videos, photos, and text, is copyrighted to Yellow Chili's (previously known as Veg Vegan Meat and Tea, Coffee & Drinks) and may not be reproduced in any form without permission.