Sakkarai Pongal or Sweet Pongal is a rich, tasty and traditional South Indian festival dish prepared during Pongal and Sankranthi to celebrate the happiness of their harvest. This Sakkarai Pongal is prepared with rice, milk, moong dal, jaggery, cardamom, and nuts fried in ghee that makes this dish rich and delicious. Sakkarai Pongal is an easy and simple sweet dish that even beginners could prepare at home.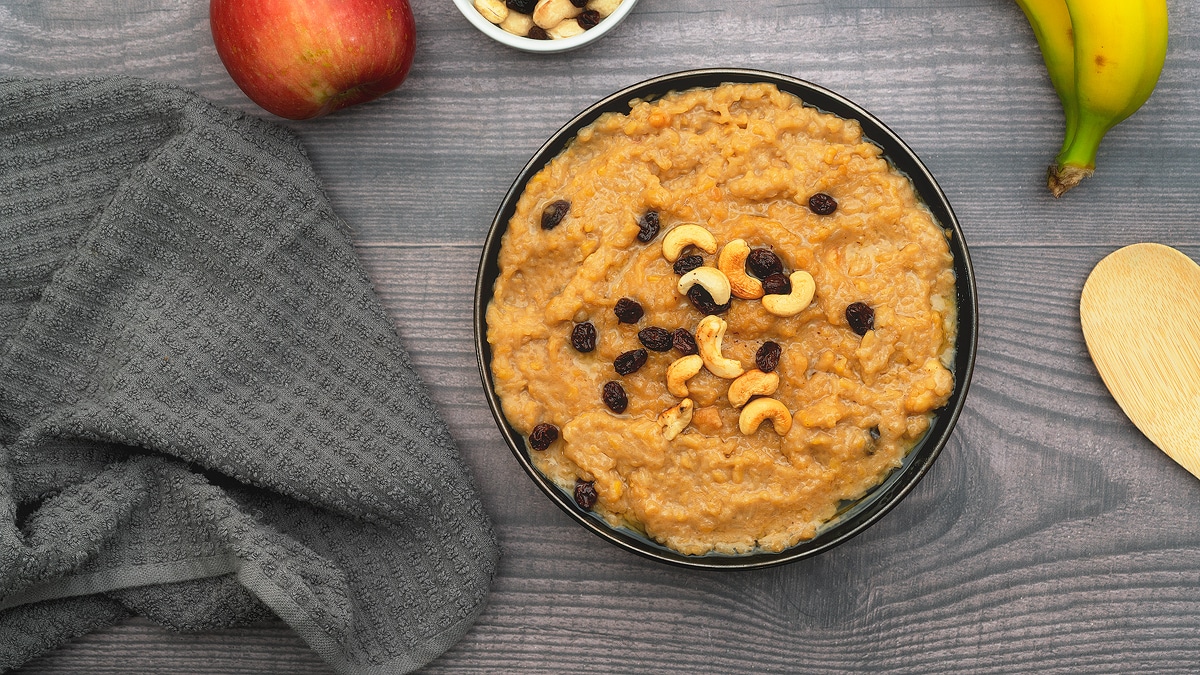 Jump to:
What is Pongal?
Pongal or Thai Pongal is a Tamilnadu, South Indian harvest festival, and people celebrate it to thank Sun God and nature for helping the flourishing harvest. Usually, people from Tamil Nadu, Karnataka, Andhra Pradesh, and Kerala celebrate this festival for continuous four days.
Traditionally, on this special occasion, people use newly harvest rice to prepare the Sakkarai Pongal dish. And it is done once the milk boils and overflows. Hence the Pongu a Tamil word that means to boil, overflow named after the dish.
In Tamilnadu, people celebrate this festival for four days as bhogi, Surya Pongal, Mattu Pongal, and Kanum Pongal. During Bogi Pongal people discard old belongings, clean, and paint their houses to start the festival. On the day of Surya Pongal, People make a sweet Pongal to offer to Sun God and share it with their loved ones.
Mattu Pongal is a celebration of thanking cows and cattle's which helps the farmers in their harvest. In villages, people give bath to cows and cattle and paint their horns. And then they offer sweet Pongal and Ven Pongal(spicy and salty version) to the cows.
Kanum Pongal is a day for socialization and people visit their relatives and friends. A traditional practice of jallikattu, a famous sport plays a important part of this Pongal celebration in Tamilnadu.
In Kerala, this festival is called Pongala, while in Karnataka and Andhra Pradesh it is observed as Sankranti or Makar Sankranti.
What is Sakkarai Pongal?
Basically, there are two types of Pongal, one is sweet, and the other is a savory version(Ven Pongal). The Sakkarai(Sweet)Pongal recipe uses rice and moong dal that is cooked in a milk water mixture along with, jaggery(vellam) or palm sugar, ghee, and nuts.

Sakkarai Pongal is famous in temples and at home during the festival seasons like Pongal, Sankranthi, and similar other festivals. People call the Sweet Pongal or sakkarai Pongal huggi in Kannada and chakkara pongali in Telugu.
Variations of Sakkarai Pongal
Sakkarai Pongal is an authentic sweet dish that also has a lot of variations. Even though traditionally Sakkarai Pongal is made with Jaggery, moong dal, cows milk, nuts, and ghee, it can also be made in different variations. People from some parts of India prepare this dish without moong dal and milk. They just replace the water in place of milk.
In other variations, instead of Jaggery people use white sugar to make sweet Pongal. Even though it does not give traditional taste and flavor, it still tastes good. People also use millets like finger millet, foxtail millet, whole wheat grains in place of rice to make sweet Pongal.
Usually, Sakkarai Pongal is made in a pot for the traditional Pongal festival, but people also use the pressure cooker, instant pot to speed up the process.
How to make Sakkarai Pongal?
The recipe I have shared here is a simple and easy Sakkarai Pongal dish that one can make in a pot or open vessel. This sakkarai Pongal recipe uses sona masoori rice, jaggery, moong dal, milk, cashews, raisins, ghee, cardamom, and cloves. And the ingredients used here are regular ones and easily available for you to try and enjoy this dish.
Initially, I roasted the moong dal in medium heat until it turns aromatic and reserved it for later use. The moong dal used here is previously washed and dried. You can also roast the dal first and then wash it before adding it to the recipe. Roasting the moong dal gives a nice aroma to the sakkarai Pongal. Make sure not to burn the dal which will alter the taste of the dish.
In a pot or open vessel with medium heat, I boiled the 4 parts of water with 1 part milk. Then added rice and moong dal and cooked until 90%. I added the remaining 1 part of milk after that. Once the rice and dal are in a mushy consistency, I added the jaggery powder. If the jaggery is clean and without impurities, you can always add it directly to the recipe. If not, you can melt the jaggery with little water in a pan and strain before adding it to the recipe.
Finally, I tempered the cashews, raisins, cloves in ghee and mixed them with the rice dal jaggery mixture, and garnished them with cardamom powder. In traditional sweet Pongal recipes, people use edible camphor(Pacha karpuram) to enhance the authentic flavor and taste. This is an optional ingredient and you can try it if you would like to. Since it was not handy for me and I haven't added it. But still, the sweet Pongal turned out great for me.
Tips
To get a perfect Sakkarai Pongal always use raw rice which is rich in starch. Raw rice helps to achieve nice mushy consistency to the Pongal dish. Adding good darker shade jaggery especially urundai vellam gives nice color and taste to the dish.
And another important aspect of getting the best sweet Pongal is to have the right rice water consistency. The perfect rice water ratio for Pongal is 1:4 which gives nice gooey consistency to the dish. You could always add an extra 1 part of milk to enhance the flavor at a 1:4:1 ratio.

Always make sure to stir the rice and dal mixture frequently while making the Sakkarai Pongal in a pot or open vessel. This will help you to avoid burning the dish.
This Sakkarai Pongal is a flavorful, and rich festival dish that can be enjoyed with family and loved ones. Serve this Sakkarai Pongal warm as it is or with Medu Vada which tastes fantastic.
You could also find similar festival recipes below and more at Sweet Recipes.
Sakkarai Pongal Recipe video
I have shared easy and detailed instructions to make this recipe in the video below and I believe it will help you to prepare and enjoy the dish at home. For a quick reference, you could also find the recipe in story format.
📖 Recipe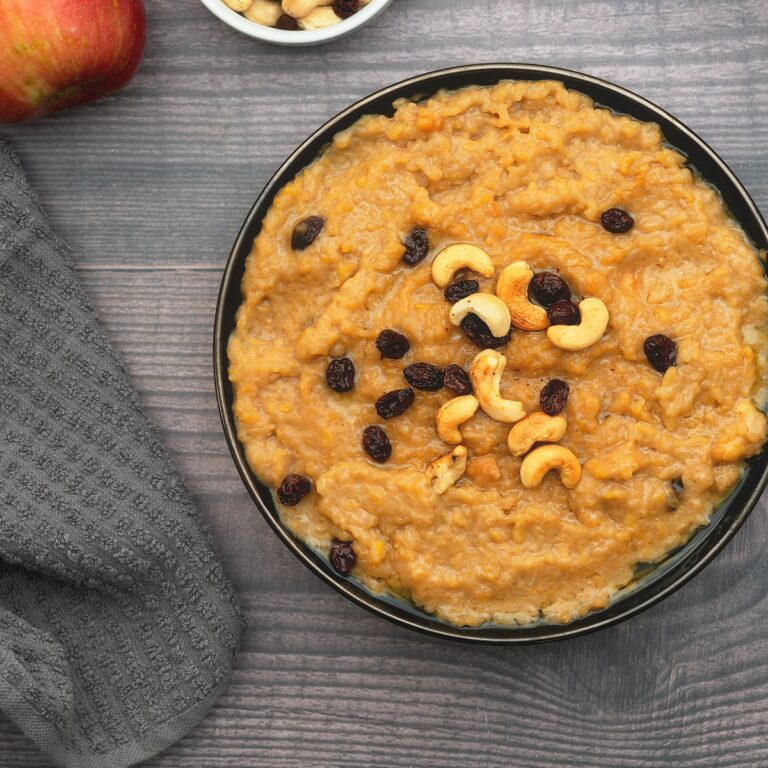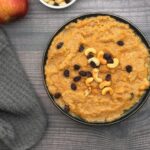 Sakkarai Pongal (Sweet Pongal)
Sakkarai or Sweet Pongal is a traditional South Indian festival dish prepared especially during the Pongal and Sankranthi other festivals seasons. It is made with rice, moong dal, ghee, nuts, and cardamom powder. It is usually served with ripe banana and coconut pieces.
Subscribe
print (text-only)
email
pin
review
save
saved!
Ingredients
1

cup

Rice

,

sona masoori, washed

¾

cup

Moong Dal

,

washed and dried

1

cup

Jaggery Powder

¼

cup

Mixed Cashew and Raisin

2

Cloves

¼

cup

Ghee

1

tsp

Cardamom Powder

4

cup

Water

1

cup

Milk
More on Unit Conversions »
Instructions
To Roast Moong Dal
In a pan with medium heat, add previously washed and dried moong dal and roast until it turns aromatic. Remove it and keep it aside for later use
To Prepare Sakkarai or Sweet Pongal
In a pan or pot with medium heat pour water and half a cup of milk. Allow it to boil by stirring it occasionally on and off

Add roasted moong dal and washed rice to the milk water mixture

Allow moong dal and rice to cook 90%, make sure to stir on and off to avoid burning

Now add the remaining half cup of milk and cook the rice dal mixture until mushy

Add the Jaggery powder and mix it well(if you think the jaggery has impurities you could melt the jaggery in a pan with little water and drain it before adding to the rice dal mixture)

Now in another pan, add ghee, cashew nuts, raisins, cloves and saute until the cashews turn golden brown

Pour the cashew raisin mixture and cardamom powder into the rice dal jaggery mixture and give a nice mix. Now the delicious Sakkarai Pongal is ready to serve
To Serve
Serve the delicious Sakkarai Pongal with coconut pieces and ripe banana after offering to God Sun

Notes
This sweet Pongal is made with sona masoori rice. But you could also replace it with any brand raw rice that gives a similar texture and taste
Before roasting, I washed and dried the moong dal. You could also roast first and then wash before adding it to water milk mixture
The milk used in this recipe enhances the taste of Pongal but you can totally avoid it by replacing it with equal amount of water
I have used the pot to make Pongal but it can also be made in a pressure cooker to speed up the process
Nutrition
Serving:
1
serving
|
Calories:
353
kcal
|
Carbohydrates:
51
g
|
Protein:
12
g
|
Fat:
11
g
|
Saturated Fat:
7
g
|
Polyunsaturated Fat:
0.5
g
|
Monounsaturated Fat:
3
g
|
Cholesterol:
29
mg
|
Sodium:
39
mg
|
Potassium:
121
mg
|
Fiber:
4
g
|
Sugar:
3
g
|
Vitamin A:
139
IU
|
Vitamin C:
0.1
mg
|
Calcium:
90
mg
|
Iron:
1
mg
FAQ
What is Pongal festival?
Pongal or Thai Pongal is a South Indian harvest festival that originated from Tamilnadu, and people celebrate it to thank Sun God for the flourishing harvest. People of the Tamil community and other neighboring southern states celebrate it for four days as a thanking ceremony.
What is Sakkarai Pongal?
Sakkarai Pongal is a traditional South Indian sweet dish usually made with rice, moong dal, jaggery, nuts, cloves, and cardamom powder.
Can I make Sakkarai Pongal without jaggery?
Yes, you can use regular white sugar in place of jaggery. But the taste and color of the dish will be altered and will not be the same as the one with jaggery.
How to make Sweet Pongal without milk?
Replace the milk with coconut milk or just with plain water.
How to make Sweet Pongal without moong dal?
Skip the moong dal and follow the rest of the process as mentioned in the recipe card.
Can this recipe made in pressure cooker?
Though traditional recipe uses pot, it can be also pressure cooked to speed up the process.
I really hope you enjoyed the recipe that I have shared here and I would love to hear from you on how it turned out for you. Please let me know.
If you have any other questions, feel free to post them in the comment section below and I will try to get back to you as soon as possible.
Happy Cooking!
More recipe: Ven Pongal