Welcome to our international shakes recipe round-up! Whether you're looking to refuel after a workout with a protein shake, indulge in a classic strawberry milkshake, or simply enjoy a refreshing iced coffee shake, we've got you covered. Our collection of shake recipes includes something for everyone, so you can enjoy a tasty treat no matter what your preferences are.
If you're a fan of fruity flavors, be sure to check out our recipe for a banana protein shake. This creamy and delicious shake is packed with protein to help you refuel after a workout, and it's made with just a few simple ingredients. Or, if you're in the mood for something a little more indulgent, our recipe for a classic strawberry milkshake is sure to hit the spot. And if you're a coffee lover, you won't want to miss our recipe for an iced coffee protein shake.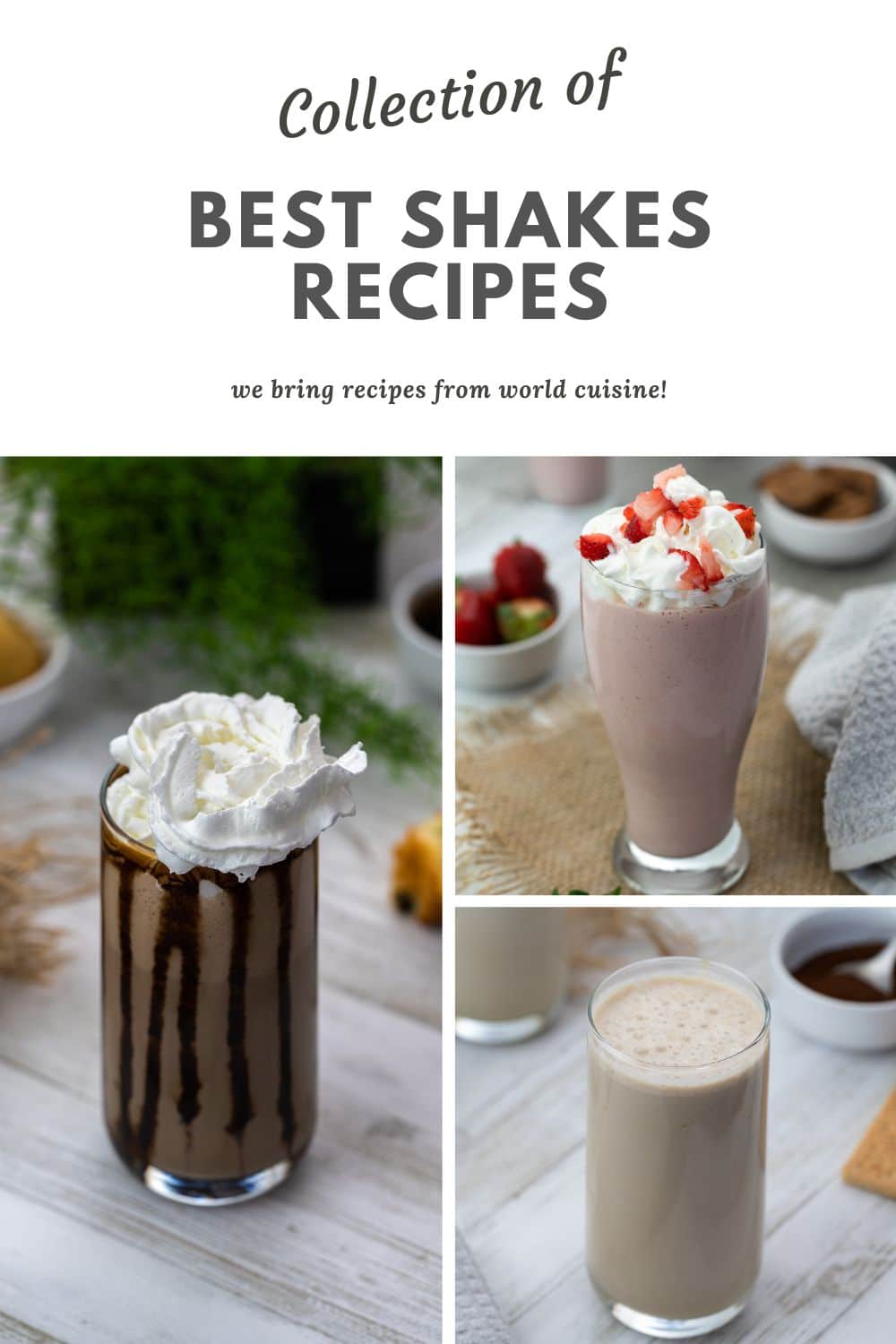 Jump to:
Of course, no shakes round-up would be complete without a recipe for a classic milkshake. We've also included a recipe for a rich and creamy chocolate milkshake that is sure to satisfy your sweet tooth. So why wait? Get shaking with these delicious shake recipes from around the world!
You can also find similar collections below and more at Recipe Collections.