Milk is a versatile and nutritious ingredient that can be used to create a wide variety of delicious drinks. From creamy lattes and spicy chai teas to refreshing smoothies and fruity milkshakes, there are endless possibilities when it comes to milk-based drinks. In this post, we will explore a range of milk drink recipes from around the world, including Thai, Mexican, Korean and Indian flavors. Whether you prefer warm and soothing drinks for the winter months or refreshing and cooling options for the summer, there is something for everyone on this list.
When it comes to choosing the best milk to drink, there are many factors to consider. Some people prefer the taste and texture of cow's milk such as buttermilk, while others opt for plant-based alternatives like almond or oat milk. Additionally, some people may have dietary restrictions or allergies that make certain types of milk more suitable for them. Ultimately, the best milk for you will depend on your personal preferences and needs.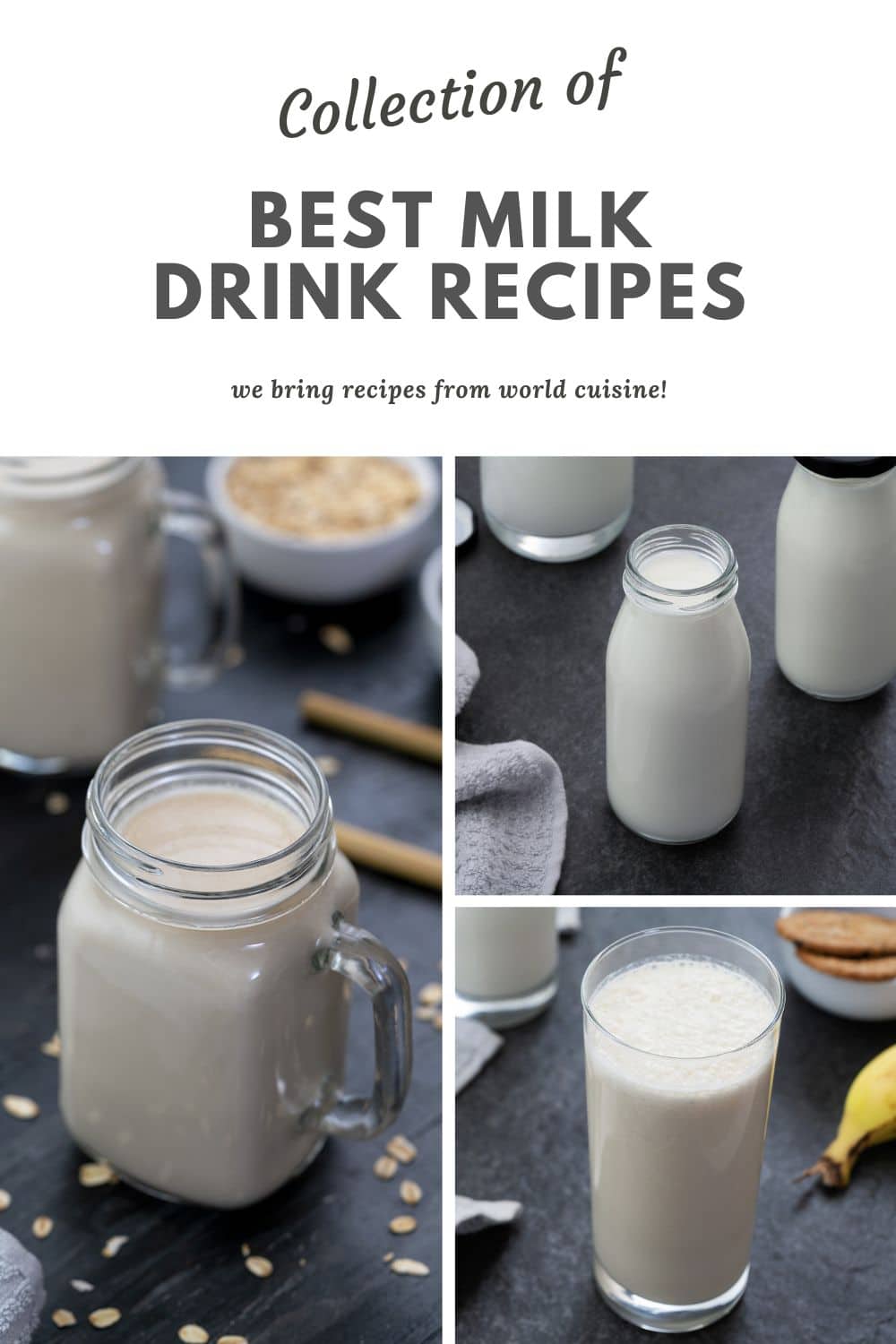 Jump to:
Whether you're looking to make a simple glass of milk or a more elaborate milk-based drink, there are plenty of recipes to choose from. From classic recipes like warm vanilla milk and hot chocolate to more unusual options like strawberry milk and banana milk, there is something for everyone on this list. Whether you prefer healthy options like golden milk or indulgent treats like boba milk tea, you'll find plenty of inspiration for your next milk-based drink.
You can find similar collections of drink recipes at Recipe Collections, as well as other resources for finding and creating delicious milk-based drinks below.