Chocolate-based drinks are a beloved treat for people of all ages. Whether you're in the mood for a warm mug of hot chocolate on a cold winter day or a refreshing chocolate milkshake on a hot summer afternoon, these drinks are perfect for any occasion.
In this post, we will be sharing delicious chocolate drink recipes that you can easily make at home. Start off with a classic hot cocoa, or spice things up with a Mexican hot chocolate. If you're in the mood for something a little sweeter, try our recipe for white hot chocolate. Or, beat the summer heat with a refreshing frozen hot chocolate.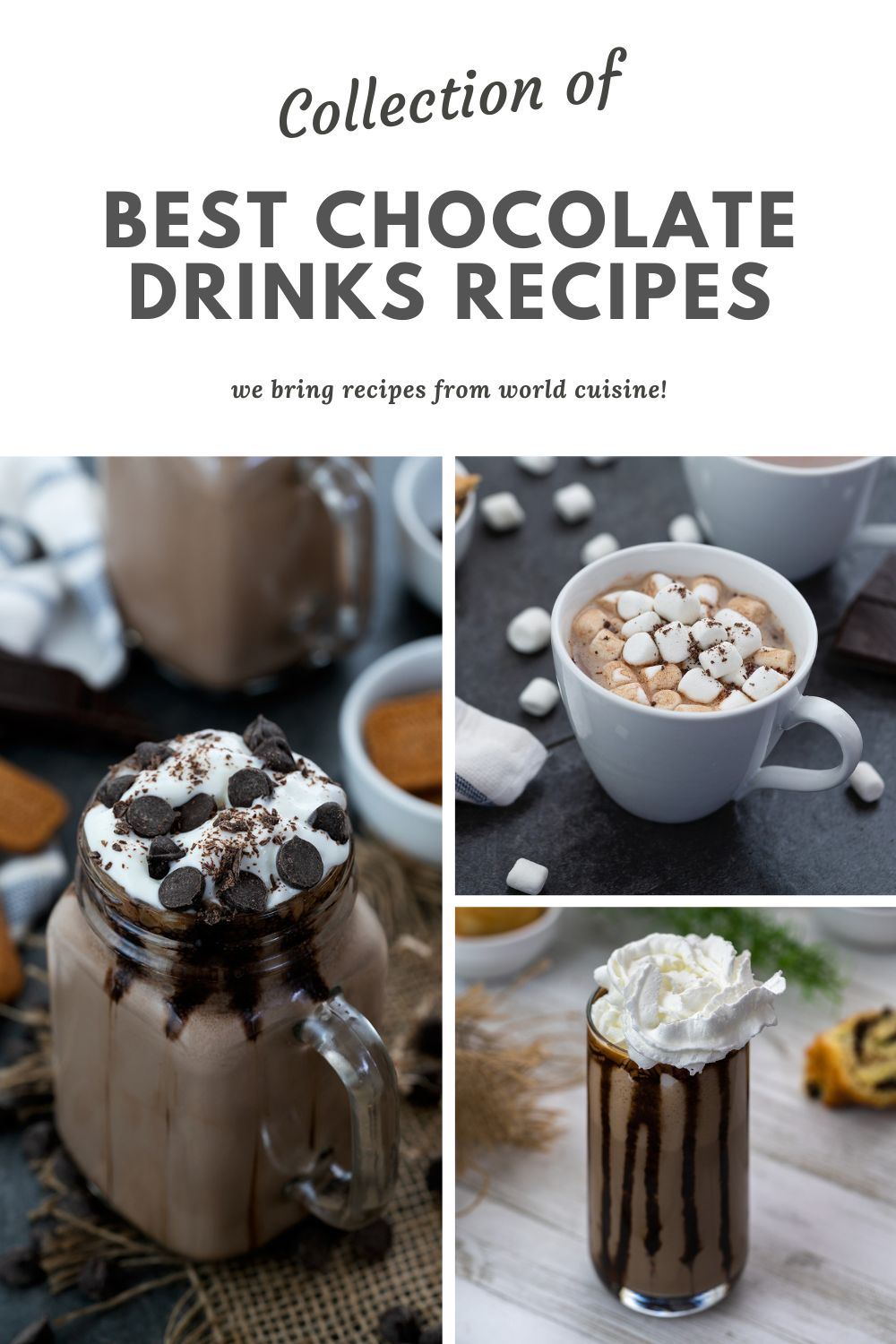 Jump to:
For coffee lovers, we have a delicious mocha recipe that combines the rich flavor of chocolate with the bold taste of coffee. No matter which recipe you choose, these chocolate-based drinks are sure to satisfy your cravings.
We will be expanding this list of chocolate drink recipes in the future, so stay tuned for even more delicious ideas. In the meantime, why wait? Try one of these recipes today and indulge in the delicious taste of chocolate.
You can also find similar collections below and more at Recipe Collections.