Welcome to our collection of non-alcoholic summer drinks! As the temperatures rise, it's important to stay hydrated and refreshed. These delicious drinks are perfect for quenching your thirst on a hot summer day, and are suitable for all ages. From fruity smoothies to refreshing iced teas, we have a variety of recipes to choose from.
Whether you're hosting a BBQ or just looking for a tasty treat to enjoy at home, these non-alcoholic summer drinks are sure to satisfy. Whether you're looking for a refreshing iced coffee, a fruity smoothie, or a hydrating juice, we've got you covered. With options ranging from classic favorites like lemonade and iced tea, to unique and exotic options like aguas frescas and bubble tea, there's something for everyone to enjoy.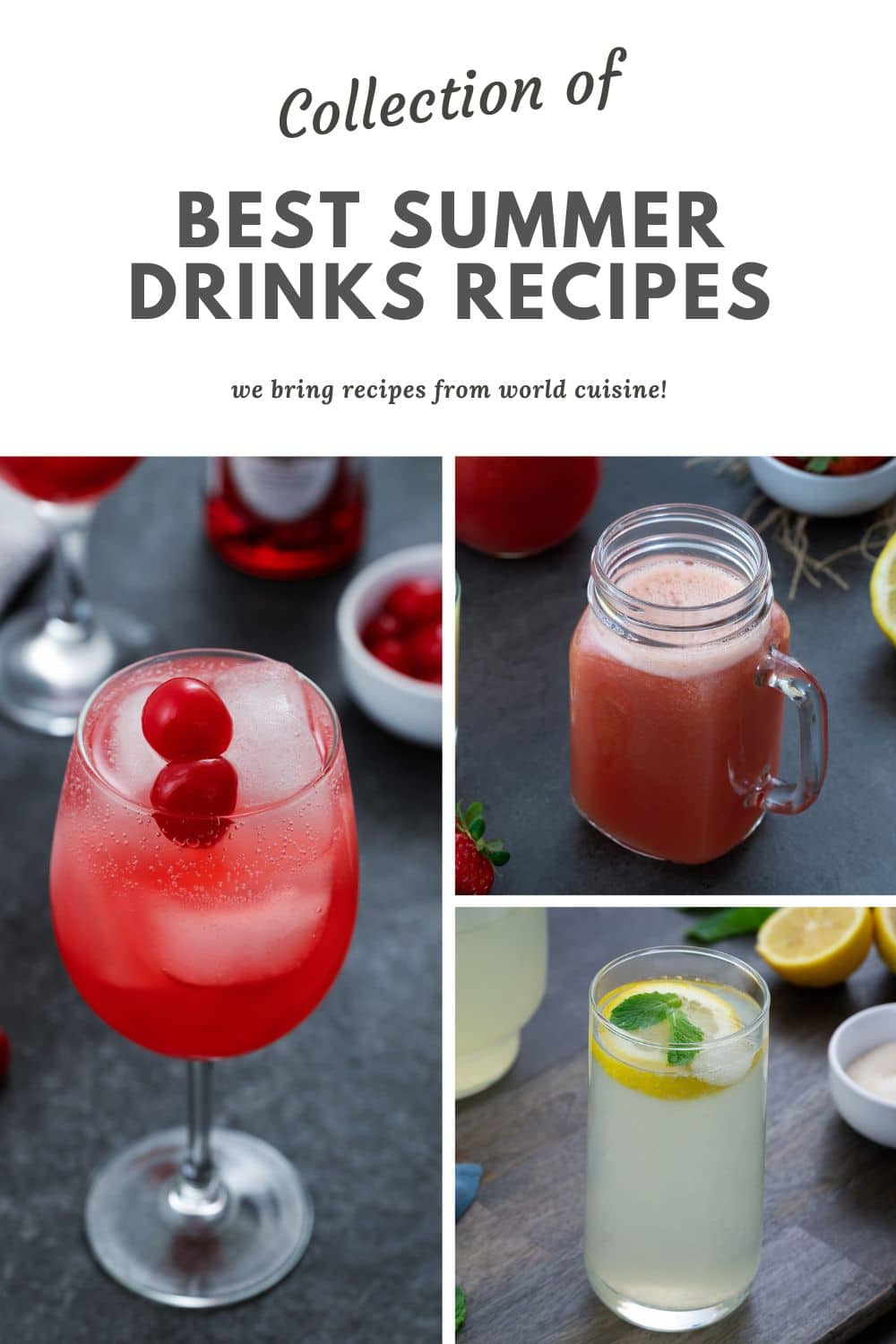 Jump to:
In this post, you'll find a wide variety of drink recipes to choose from. Start your morning with a cold brew coffee or a protein-packed iced coffee shake. Stay cool and refreshed with a glass of homemade sweet tea or a refreshing Hibiscus Tea. Or indulge in a creamy strawberry milkshake or frozen hot chocolate for a sweet treat. We've even included recipes for smoothies, juices, and lemon water, packed with nutrients to keep you healthy all summer long.
So why wait? Quench your thirst with one of these delicious non-alcoholic summer drink recipes. Whether you're looking for something sweet, refreshing, or nourishing, you're sure to find something that hits the spot. Happy sipping!
You can find similar collections below and more at Recipe Collections.