Winter is the perfect time to cozy up with a warm, comforting drink. Whether you're looking for something sweet and indulgent, or something a little more herbal and refreshing, there's a winter drink recipe on this list for everyone.
One of the most popular winter drinks is hot chocolate. There are so many variations to choose from, including classic hot cocoa, white hot chocolate, and Mexican hot chocolate, which is made with spices like cinnamon and chili pepper. If you're a coffee lover, you'll want to try out some of the coffee-based drinks on this list, like mocha coffee or a creamy pumpkin spice latte.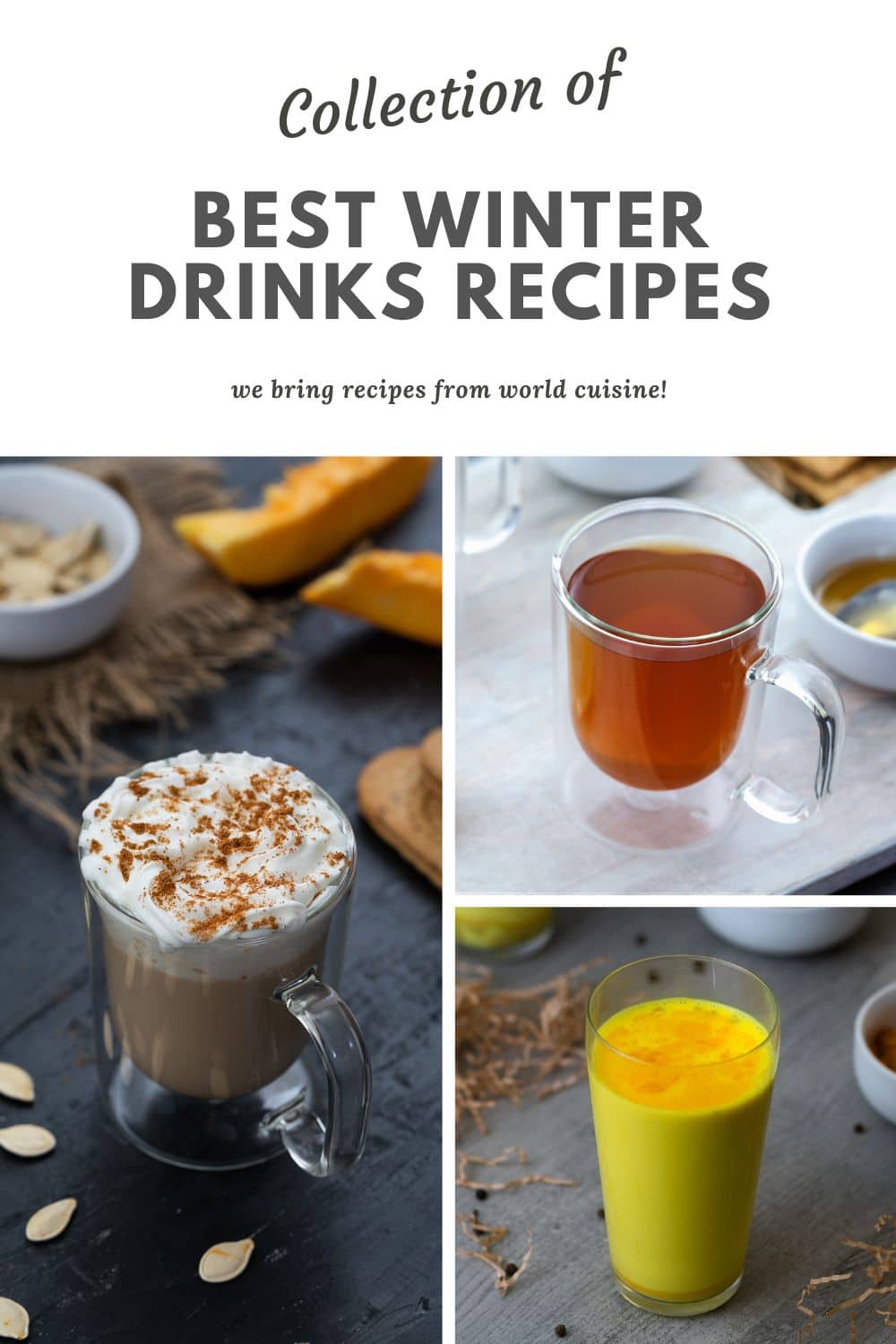 Jump to:
But winter drinks aren't just limited to chocolate and coffee. There are plenty of delicious, non-caffeinated options as well. Golden milk, made with turmeric and milk, is a great way to warm up and get a boost of antioxidants. Barley tea, or boricha, is a popular Korean drink that's both refreshing and comforting. And if you're feeling under the weather, a cup of lemon ginger tea or a soothing mint tea might be just what you need.
You can also find similar recipe collections below and more at Recipe Collections.