Mocha Coffee, also called Caffe Mocha, is a delightful mix of espresso, chocolate, sugar, and milk. This rich and creamy drink, similar to a latte, comes in both hot and cold versions, including a frappuccino style. It's a favorite for those who love the combination of chocolate and coffee. Unlike a cappuccino, hot Mocha includes frothy milk, while the cold version often has whipped cream.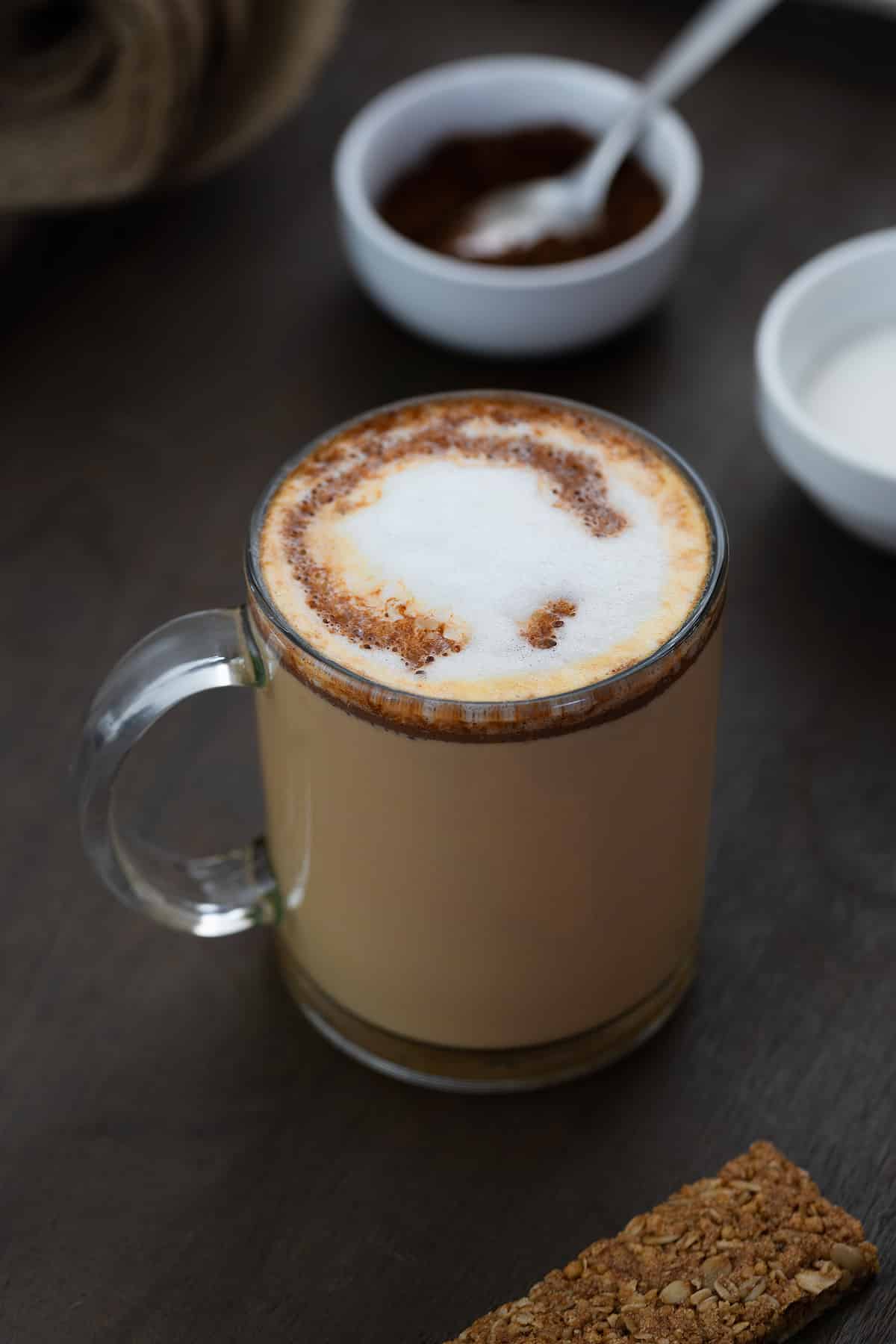 Jump to:
You can add the chocolate flavor using cocoa powder, chocolate syrup, or pieces of chocolate. Making this delicious Mocha at home is a great way to enjoy a coffee shop-style drink without leaving your house.
Discover More Delicious Chocolate Drinks:
Ingredients Overview
To make this Mocha Coffee, you'll need a few simple ingredients that are easily found in most stores. Let's see what they are: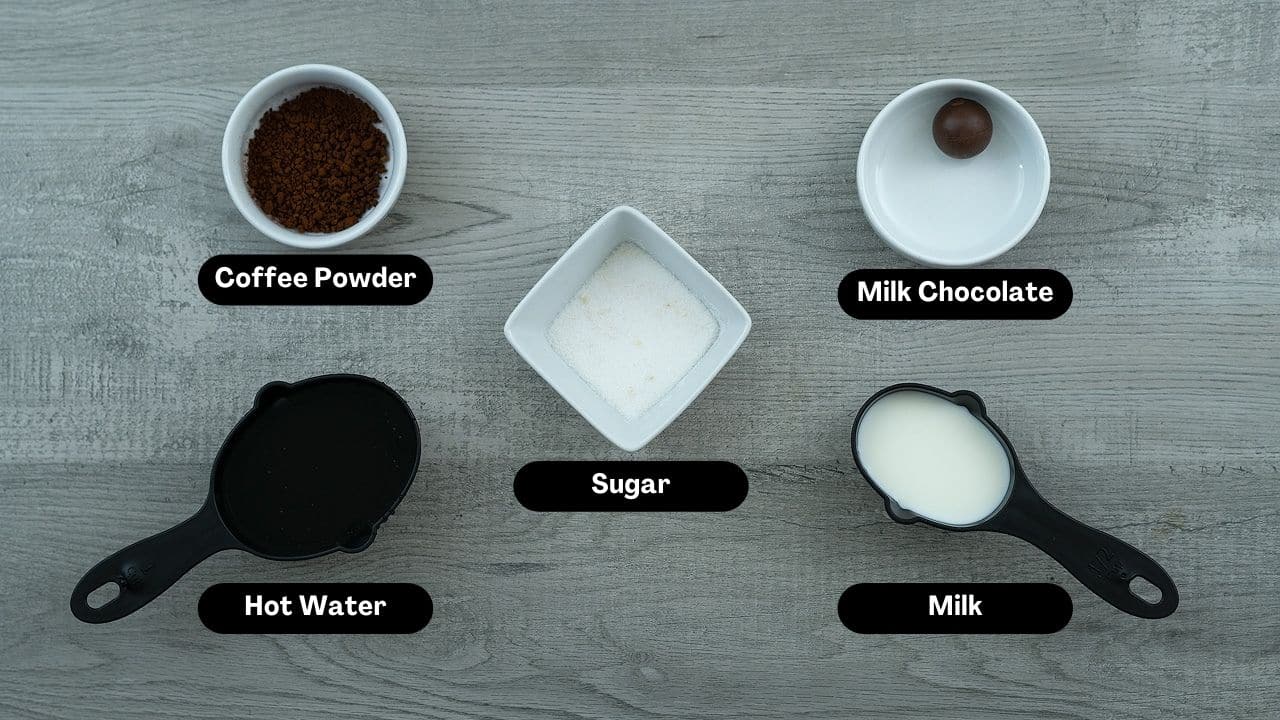 Coffee Powder: Typically made with espresso, you can use instant coffee granules or decaf coffee as a substitute.
Chocolate: Truffle milk chocolate is my choice, but dark chocolate, chocolate syrup, cocoa powder, or white chocolate are great alternatives.
Milk: While Starbucks uses 2% milk, whole milk is recommended for a thicker, creamier texture.
Sugar and Water: Opt for your preferred sweeteners. Hot water is needed to dissolve the ingredients.
Heavy Whipping Cream (Optional): Use frothed milk for a thick foam topping, or whipped cream for an extra indulgent touch.
For Iced Mocha: Add cold milk and ice cubes to your coffee-chocolate mix, and top it off with whipped cream.
How to make Mocha Coffee?
Get ready to craft the perfect Mocha Coffee with our easy-to-follow recipe. Check out the accompanying photos and video for each step to ensure your brew is just as delightful as your favorite coffee shop's. Now, let's dive into the recipe!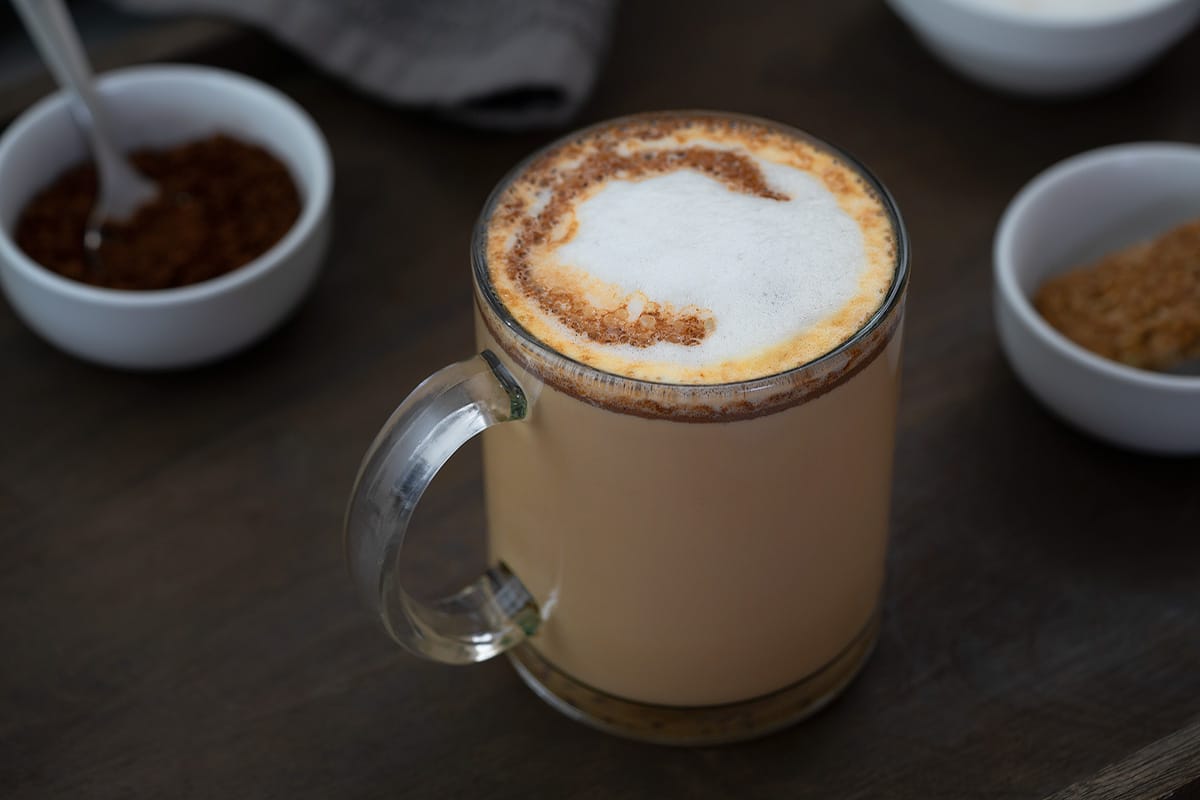 Explore and Enjoy More Coffee Delights: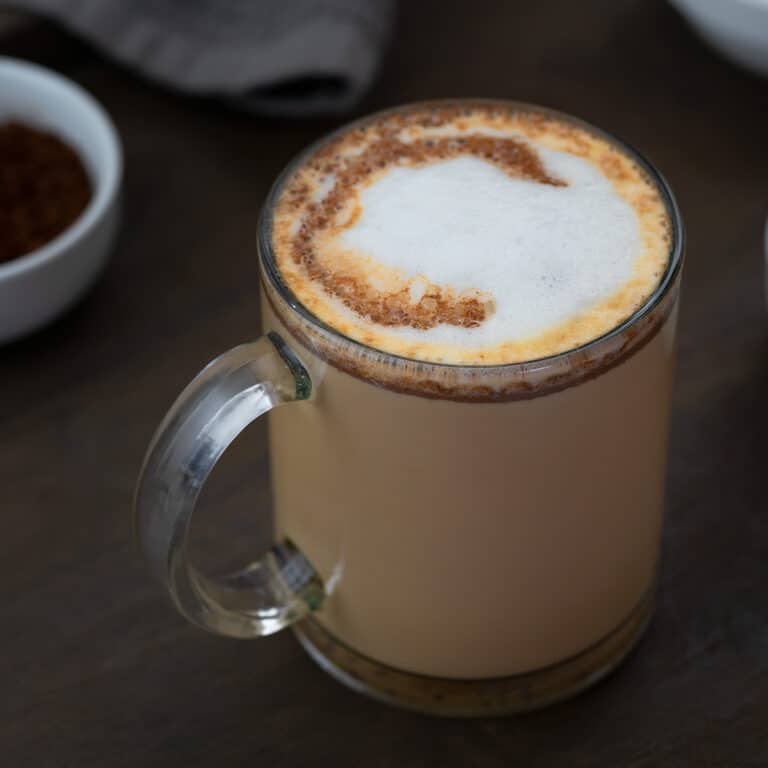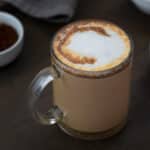 Mocha Coffee
Mocha Coffee, a rich and creamy latte-like drink filled with chocolate flavor, can be made easily at home without special tools. Enjoy this coffee shop-style beverage, crafted with espresso, chocolate, sugar, and frothy milk, in both hot and iced versions, perfect for satisfying your coffee cravings.
Subscribe
print (text-only)
email
pin
review
save
saved!
Ingredients
1½

tsp

Coffee Granules

,

Instant

2

tsp

Sugar

1

piece

Milk Chocolate

1

cup

Milk

2

tbsp

Hot Water
More on Unit Conversions »
Instructions
To make Mocha Coffee
Heat the milk in a saucepan until it begins to puff up, then set aside to cool slightly.

Once slightly cooled, pour the milk into a glass jar, seal it, and shake vigorously until it becomes frothy.

In a coffee mug, combine chocolate, coffee powder, sugar, and hot water. Stir until fully dissolved.

Add the frothy milk to the mug, mixing it with the chocolate-coffee blend. Your delicious Mocha Coffee is now ready to savor!
To Serve
Enjoy this rich and creamy Mocha Coffee with your breakfast, or savor it any time you're in the mood for a satisfying coffee treat.
Chef's Notes and Tips
Tips for Perfecting Your Mocha Coffee:
Taste and Flavor: The key to a great Mocha is the chocolate. While I've used truffle milk chocolate, alternatives like dark chocolate, cocoa powder, or chocolate syrup can also deliver delightful results.
Creamier Texture: To create a richer Mocha than the typical Starbucks version made with 2% milk, opt for full-fat milk for added thickness and creaminess.
Heavy Cream Option: Although not used in this recipe, feel free to top your Mocha with heavy cream for an extra fancy touch and a boost in taste.
For Iced Mocha Coffee: Transform this Mocha into a refreshing iced version easily. Simply pour cold milk over your chocolate-coffee mixture and add a dollop of whipping cream for a rich taste and indulgent flavor. Follow the same procedure for the rest of the steps.
Nutrition Info
Serving:
1
cup
|
Calories:
197
kcal
|
Carbohydrates:
25
g
|
Protein:
9
g
|
Fat:
7
g
|
Saturated Fat:
4
g
|
Polyunsaturated Fat:
2
g
|
Cholesterol:
21
mg
|
Sodium:
122
mg
|
Sugar:
24
g
Disclaimer: We're not nutrition experts. Nutritional info is estimated and should be used as a guide. For precise details, consult a professional.
Immerse yourself in our curated collection of chocolate drink and coffee recipes. Each recipe is crafted to bring joy and a refreshing twist to your day, providing an array of tempting flavors and delightful textures.
Storage and Serving Suggestions
Enjoy this Mocha Coffee freshly made, or store it in an airtight container in the fridge for up to a day. It's perfect for serving with breakfast or as a delightful treat when you're craving a coffee shop-style drink at home.