Fruit Smoothies are thick, creamy, and naturally sweet drinks filled with fresh flavors. They are usually made with fresh or frozen fruits, and dairy or dairy-free ingredients. If you are looking for easy, healthy, and satisfying fruit smoothies, then you are at the right place. Here we have shared a collection of Best Fruit Smoothie recipes for you to try and enjoy at home.
Most Fruit Smoothies are loaded with vitamin c and other nutrients that are required for our body. Fresh or frozen fruits when combined with a thick dairy or dairy-free yogurt delivers a velvety creamy texture. Not to mention the liquids like milk or non-dairy milk which help to achieve the right consistency of the drink.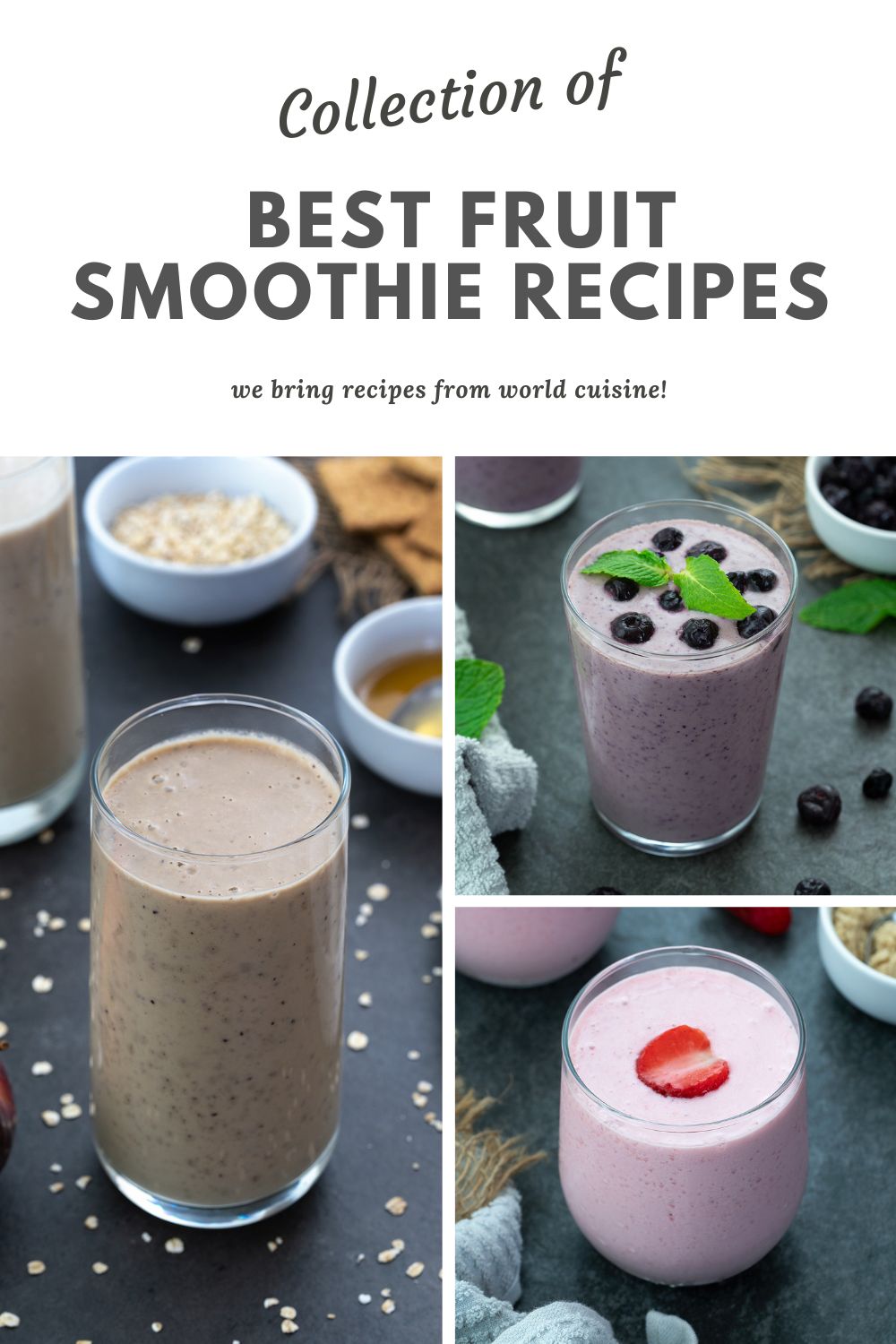 Overall, if you have some fruits, veggies, and other basic ingredients handy, your desire to make a perfect Fruit Smoothie should be achieved. To make it easy we have shared each recipe with step-by-step instructions with photos and videos.
We continue to update this list with more delicious, and nutrition-filled recipes in the future. So stay tuned to enjoy more Fruit Smoothie Recipes to enjoy with your friends and family!
You could also find similar collections below and more at Recipe Collections.