Welcome to our collection of delicious and healthy fruit smoothie recipes! Whether you're looking for a quick breakfast, a refreshing post-workout snack, or a tasty dessert, we've got you covered. In this post, we'll be sharing a variety of fruit smoothie recipes that are sure to satisfy your cravings. From classic flavors like blueberry and strawberry to more exotic options like mango and watermelon, we've got a smoothie for every taste.
Our fruit smoothie recipes are easy to make and customizable to your own preferences. You can use fresh or frozen fruit, add in your favorite ingredients like yogurt or protein powder, and adjust the sweetness to your liking. Plus, fruit smoothies are a great way to get your daily serving of fruits and vegetables in a tasty and convenient way.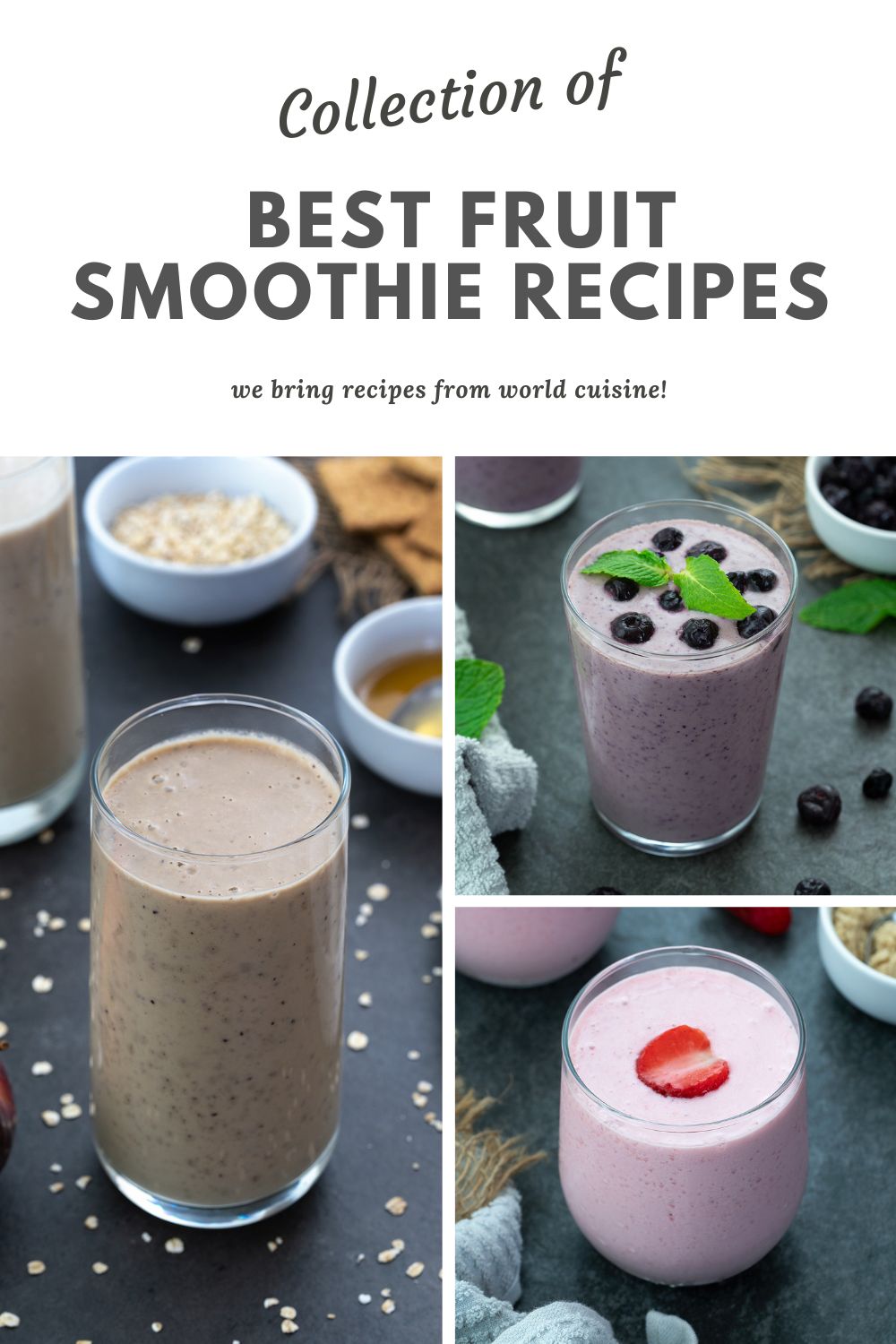 So whether you're a smoothie pro or a beginner, we've got something for you. Browse through our collection of fruit smoothie recipes and find your new favorite. Happy blending!
Jump to:
You can also find similar collections of recipes below and more at Recipe Collections.