Vegetable smoothies are a delicious and nutritious way to boost your health. Whether you're looking for a refreshing green smoothie or a creamy avocado smoothie, our collection of veggie smoothie recipes has something for everyone. These recipes use a combination of organic vegetables, green leaves, and fruit to create a sweet and satisfying drink that's packed with essential vitamins and minerals.
Not only do vegetables add flavor and creaminess to smoothies, they also provide a host of health benefits. By blending vegetables with fruit and yogurt, you'll get a sweet and satisfying drink that will keep you full for hours and help you reach your weight loss goals.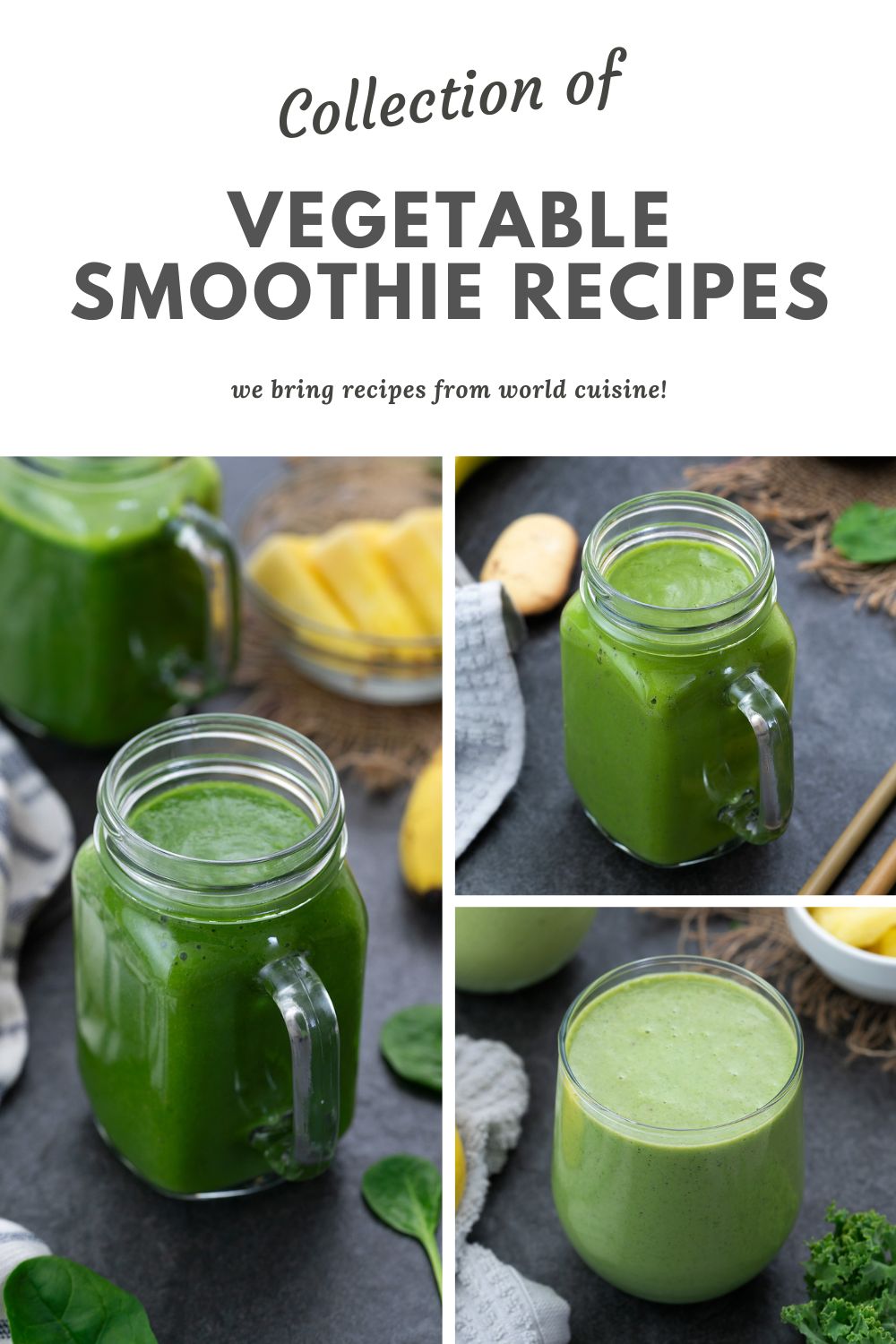 Jump to:
These vegeatable smoothie recipes are filled with nourishing ingredients and are perfect for breakfast, as a snack, or as a post-workout treat. Whether you're looking for a quick and easy recipe for a green smoothie or a more complex vegetable blender recipe, we have something for you.
So if you're looking to add more vegetables to your diet in a delicious and convenient way, try one of our veggie smoothie recipes today!
You can also find similar collections below and more at Recipe Collections.