Vegetable Smoothies are healthy, creamy, and flavorful drinks packed with nutrition and minerals. There are different types of vibrant vegetable smoothies from Green smoothies to Avocado smoothies. So we have shared a collection of Vegetable Smoothies for you to try and enjoy at home.
You might wonder whether veggies are the best options for making smoothies? Will they taste good? Yes, vegetables are one of the best things to include in your smoothies. Blending veggies with fruits, and yogurt delivers a sweet flavor and creamier texture to your smoothies.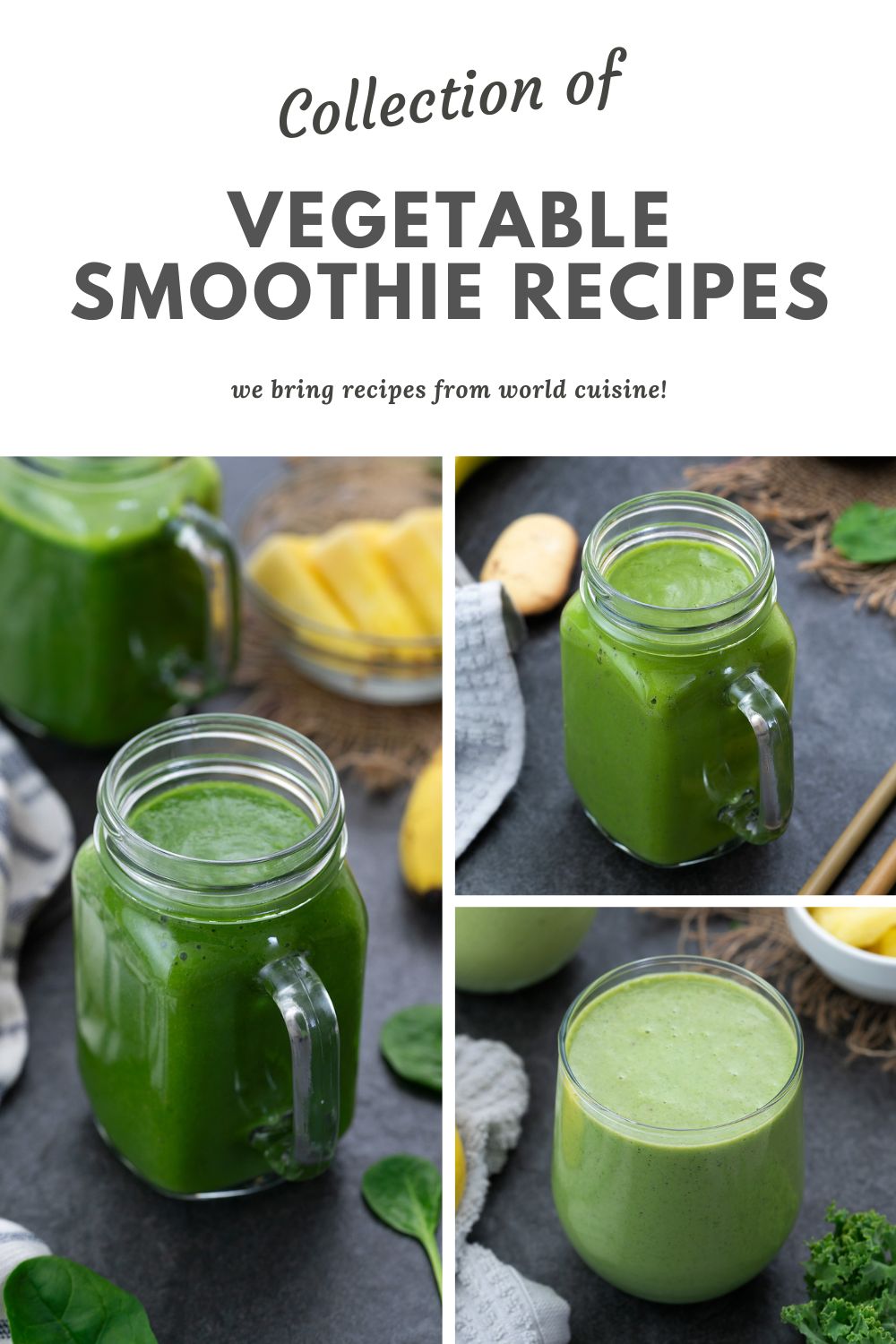 Also, you will get added health benefits from the fruits along with veggies. Not only that, but it also keeps you full for long hours and helps to achieve your weight loss goals. Here the list consists of smoothies made with organic vegetables, green leaves, and with a combination of fruits. Each recipe shared here is supported with step-by-step instructions with photos and video to make the process simple and clear.
We continue to update this list with more healthy, and nutrition-filled recipes in the future. So stay tuned to enjoy more vegetable smoothie recipes to enjoy with your friends and family!
You could also find similar collections below and more at Recipe Collections.