Welcome to our guide on weight loss drinks! Losing weight can be a challenging and time-consuming process, but incorporating healthy drinks into your diet can help support your weight loss goals. Whether you're looking for a tasty smoothie to start your day, a refreshing detox drink to cleanse your body, or a satisfying protein shake to fuel your workouts, we've got you covered with a variety of delicious and nutritious drink recipes.
One group of recipes that we've included are those that feature turmeric and ginger as their main ingredients. These ingredients are known for their anti-inflammatory and digestion-supporting properties, respectively. Some examples of these recipes include turmeric shots, ginger tea, and lemon ginger tea.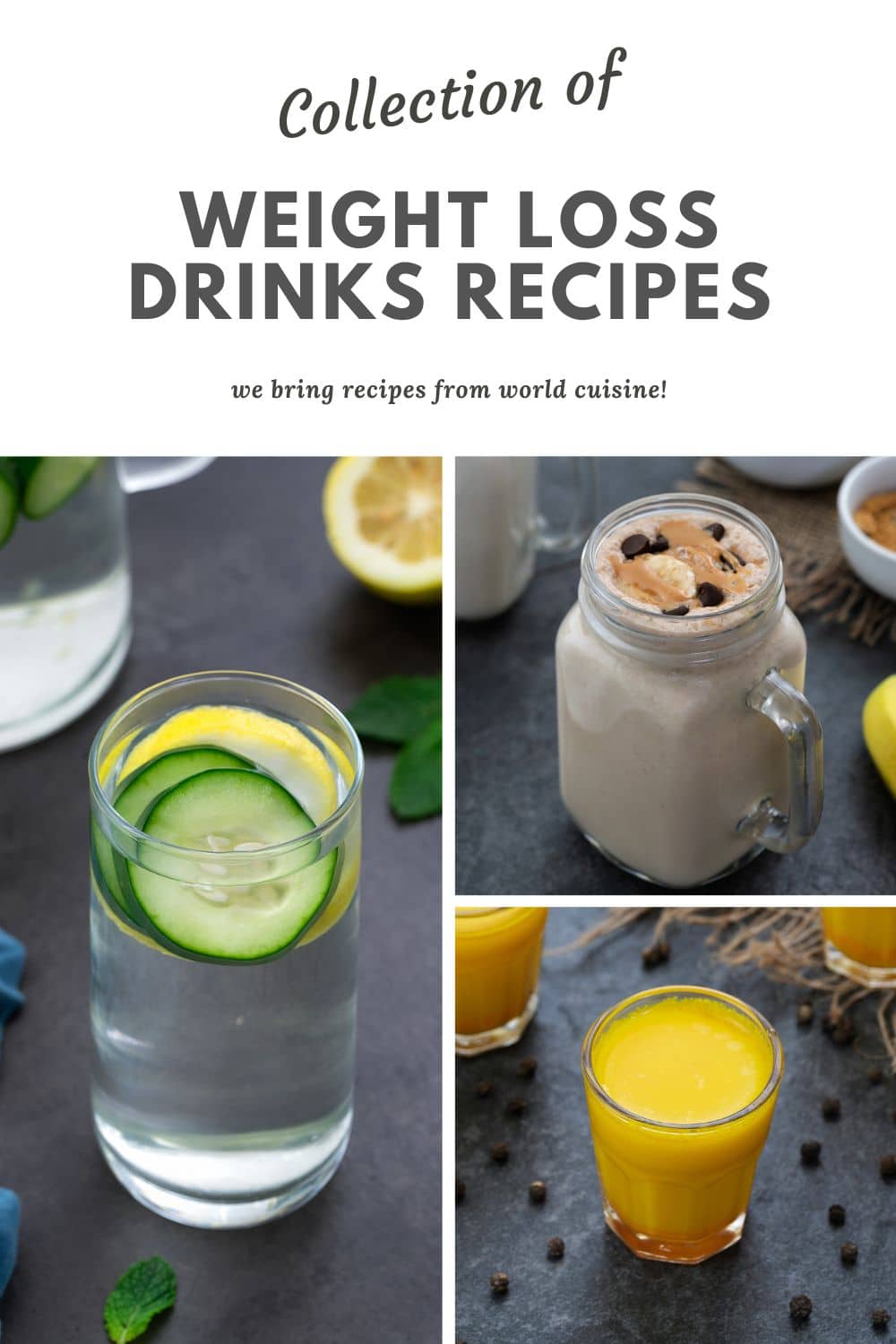 Jump to:
Next, we have a group of recipes that are made with a variety of herbs and plants. These include hibiscus tea, barley tea, and black coffee. Each of these drinks has its own unique set of health benefits, and they are all great options for those looking to lose weight.
Finally, we've included a selection of smoothie and juice recipes that are packed with nutrients and can help support weight loss. These include green smoothie, avocado smoothie, and more. Additionally, we've included recipes for pineapple juice, cucumber water, and ginger lemon water.
Whether you're looking to incorporate some of these weight loss drinks into your daily routine, or are simply interested in learning more about the benefits of certain ingredients, we hope this guide will provide you with valuable information and inspiration on your weight loss journey. We hope you'll find something on this list that you'll enjoy!
You can also find similar collections below and more at Recipe Collections.