Vegetable drinks are one of the most nutritious and healthy ways to consume vegetables in your regular diet. Starting from smoothies to juices you can make different types of veggie drinks to promote a healthy immune system. So we have shared a collection of our best Vegetable Drinks for you to try and enjoy at home.
A vegetable-rich food is loaded with vitamins, and minerals, and is also a good source of fiber. Adding a good amount of vegetables into your diet helps to improve a good digestive system, lowers blood pressure, lowers heart risk, and much more.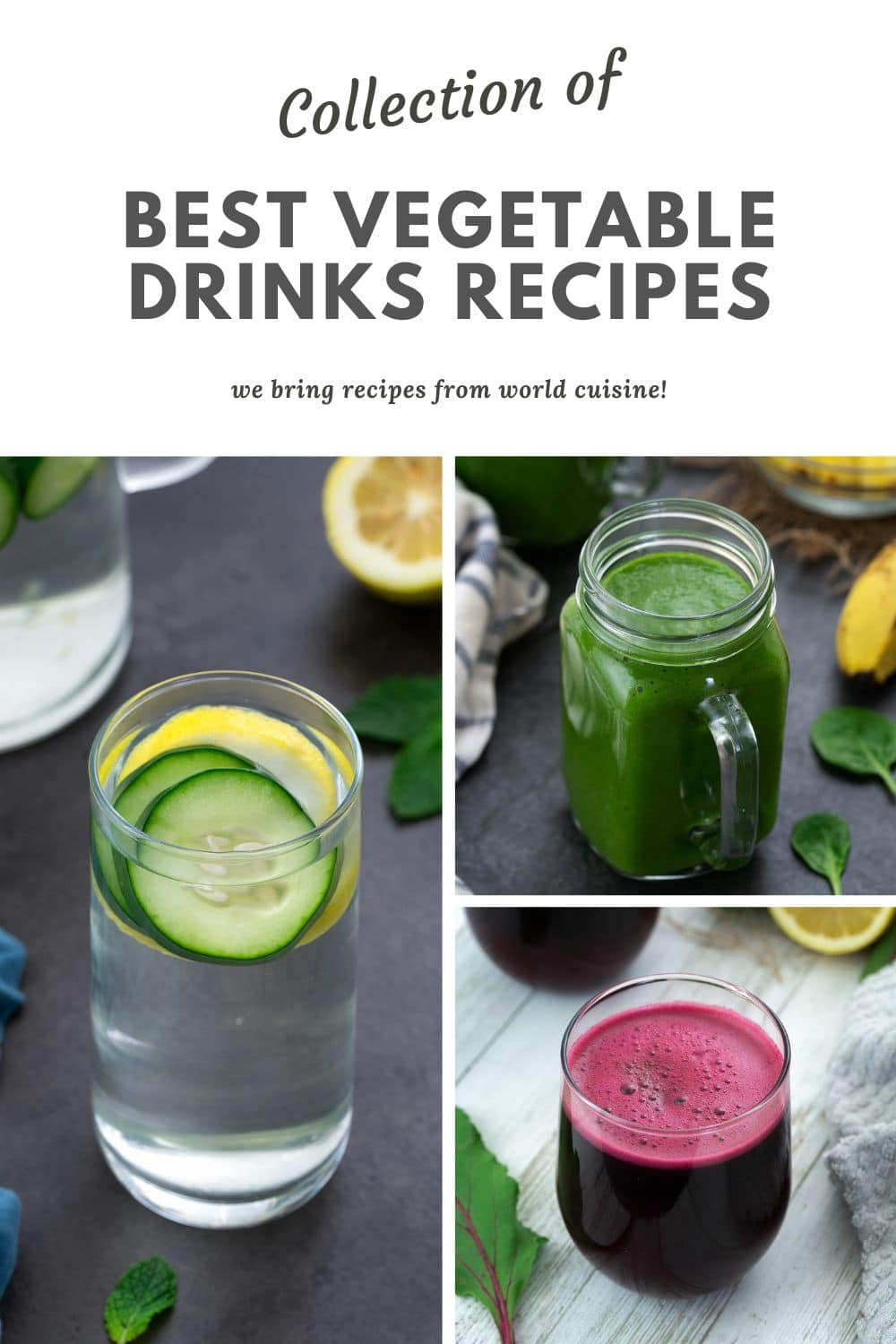 While adding Vegetable Drinks helps you to detox away the toxins from your body and also helps in weight loss. Here the list consists of drinks with organic vegetables, green leaves, and a combination of veggie drinks with fruits. Each recipe shared here is supported with step-by-step instructions with photos and video to make the process simple and clear.
We continue to update this list with more healthy, detox-friendly, and nutrition-filled recipes in the future. So stay tuned to enjoy more vegetable drink recipes to enjoy with your friends and family!
You could also find similar collections below and more at Recipe Collections.