Vegetable drinks are a nutritious and healthy way to incorporate vegetables into your diet. From smoothies to juices, there are many different types of veggie drinks that can support a healthy immune system. We have compiled a selection of our favorite vegetable drink recipes for you to try at home.
Vegetables are a great source of vitamins, minerals, and fiber. Incorporating a variety of vegetables into your diet can improve digestion, lower blood pressure, and reduce the risk of heart disease, among other benefits.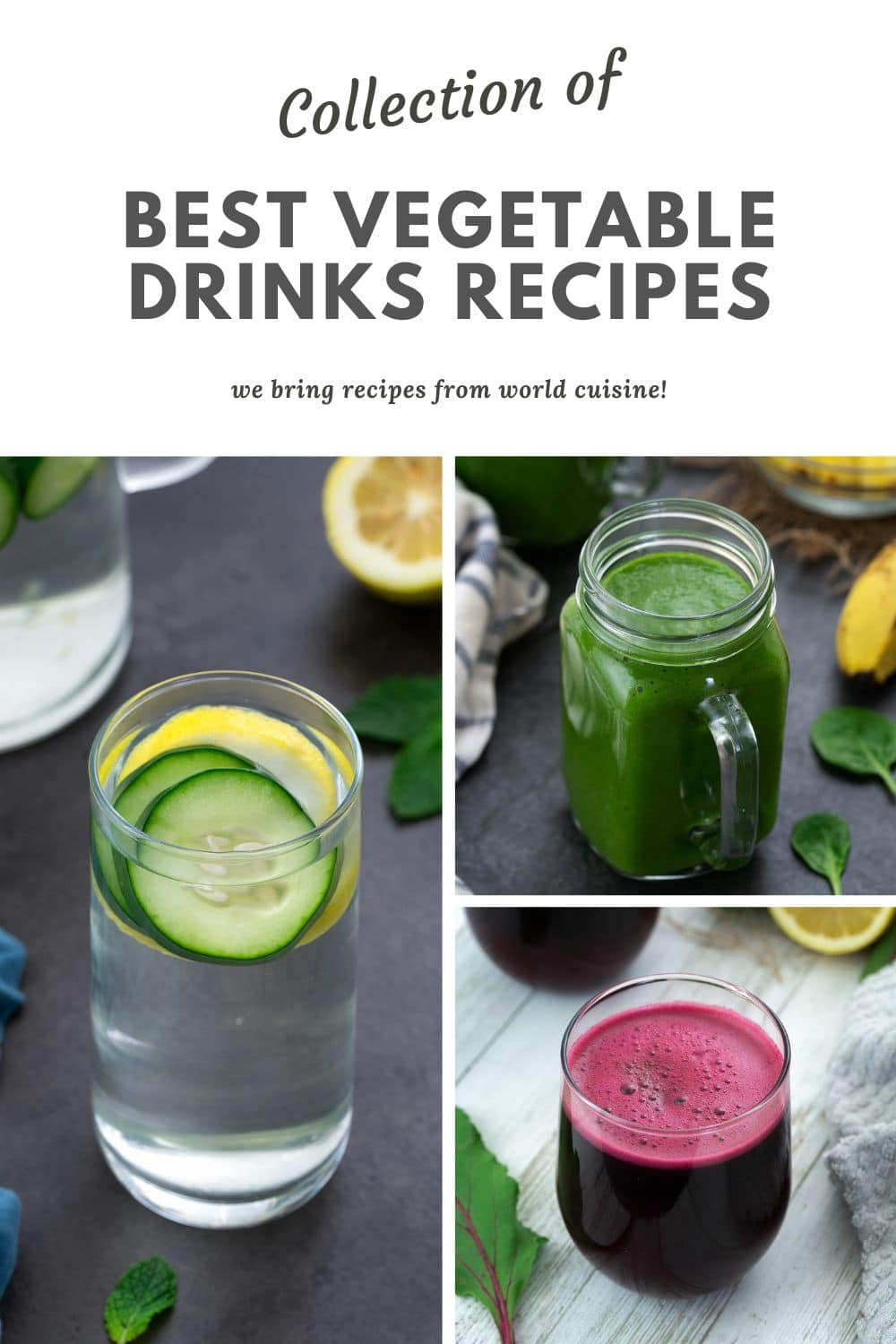 Jump to:
In addition to these benefits, vegetable drinks can help detoxify the body and support weight loss. The recipes on this list include drinks made with organic vegetables, green leaves, and a combination of vegetables and fruit. Each recipe includes step-by-step instructions with photos and video to make the process easy to follow.
We will continue to update this list with more healthy, detox-friendly, and nutritious recipes in the future. Stay tuned for more vegetable drink recipes to enjoy with friends and family.
You can also find similar collections below and more at Recipe Collections.