Lemon drinks are a refreshing and delicious way to quench your thirst on a hot summer day, or any day for that matter! Not only are they tasty, but they also offer a variety of health benefits. In this post, we will be sharing some of the best non-alcoholic lemon drink recipes that you can make at home. From classic lemonade to more unique options like an Arnold Palmer drink and a homemade electrolyte drink, there's something for everyone.
First up is the classic lemonade recipe. This timeless drink is the perfect balance of sweet and sour, and is sure to please even the pickiest of palates. It's also incredibly easy to make, requiring just a few simple ingredients. Next, we have the Arnold Palmer drink, a popular beverage that combines iced tea and lemonade. This drink is perfect for those who love the taste of tea but want something a bit sweeter.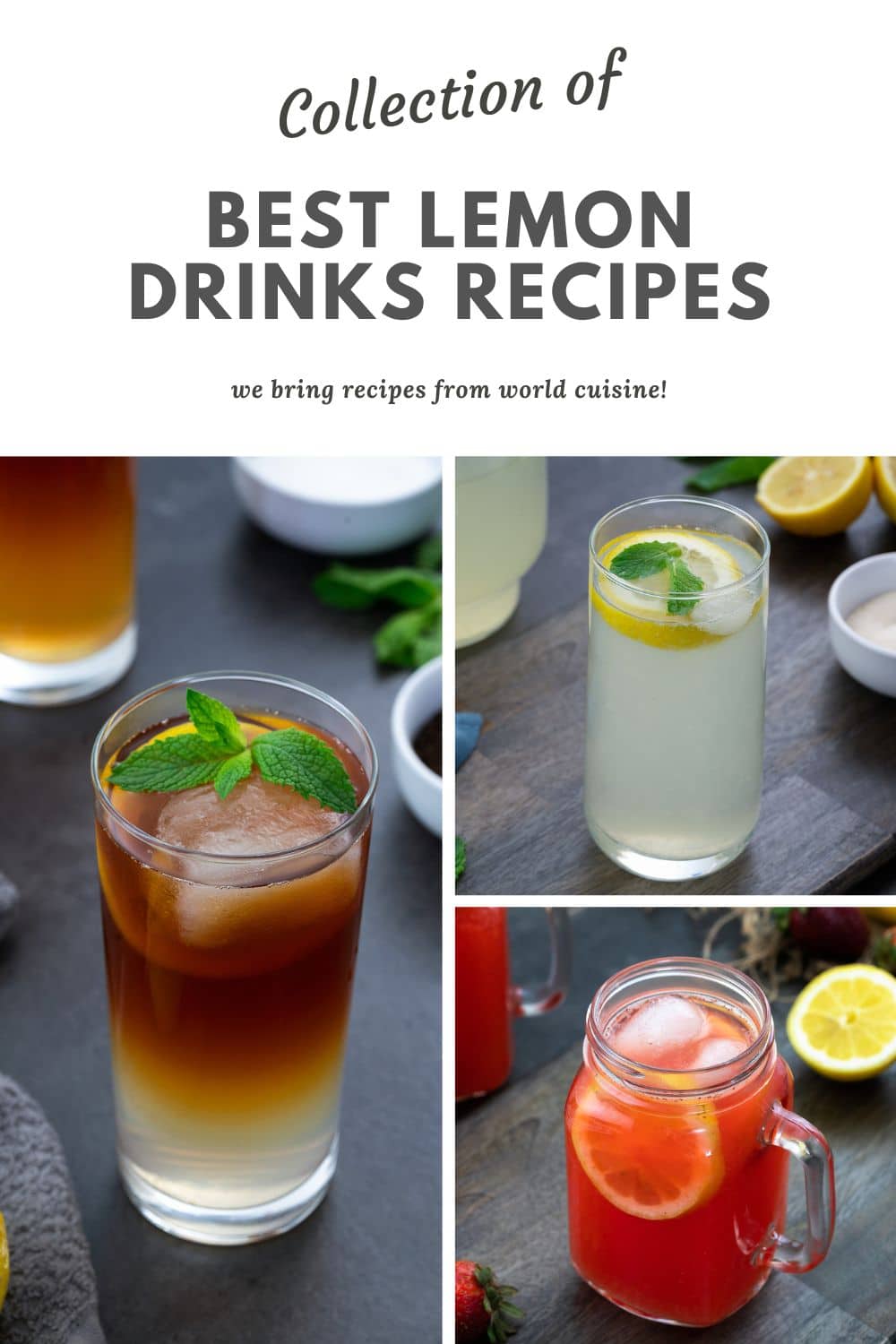 Jump to:
For a fun and festive option, try our fruit punch (party punch) recipe. This punch is perfect for parties and gatherings, and is sure to be a hit with both kids and adults. For a more health-conscious option, we've included a recipe for a homemade electrolyte drink. This drink is great for replenishing fluids and electrolytes after a workout, and is a great alternative to store-bought sports drinks.
We also have some unique spin on lemon drinks like Strawberry lemonade, Pink lemonade, Ginger lemon water, Lemon ginger tea and Honey lemon tea. All these drinks are easy to make and perfect for any occasion. Lemon juice and lemon water is also included in this post, which is a great way to start your day and boost your overall health.
In this post, you will find a variety of lemon drink recipes that are sure to please everyone. Whether you're looking for a classic lemonade, a fun and festive fruit punch, or a healthy and hydrating electrolyte drink, we've got you covered. So, grab your lemons and get ready to mix up some delicious and refreshing drinks!
You can also find similar collection of drinks below and more at Recipe Collections.