Welcome to our list of juice cleanse recipes! If you're looking to reset your body and give your digestive system a break, a juice cleanse can be a great option. Not only can it help to eliminate toxins and improve overall health, but it can also be a delicious and refreshing way to get your daily dose of fruits and vegetables.
In this post, we've compiled a list of some of our favorite juice cleanse recipes, ranging from classic green juice to refreshing cucumber and grape juice. These recipes are easy to prepare and packed with nutrients, making them perfect for a quick and healthy snack or breakfast option.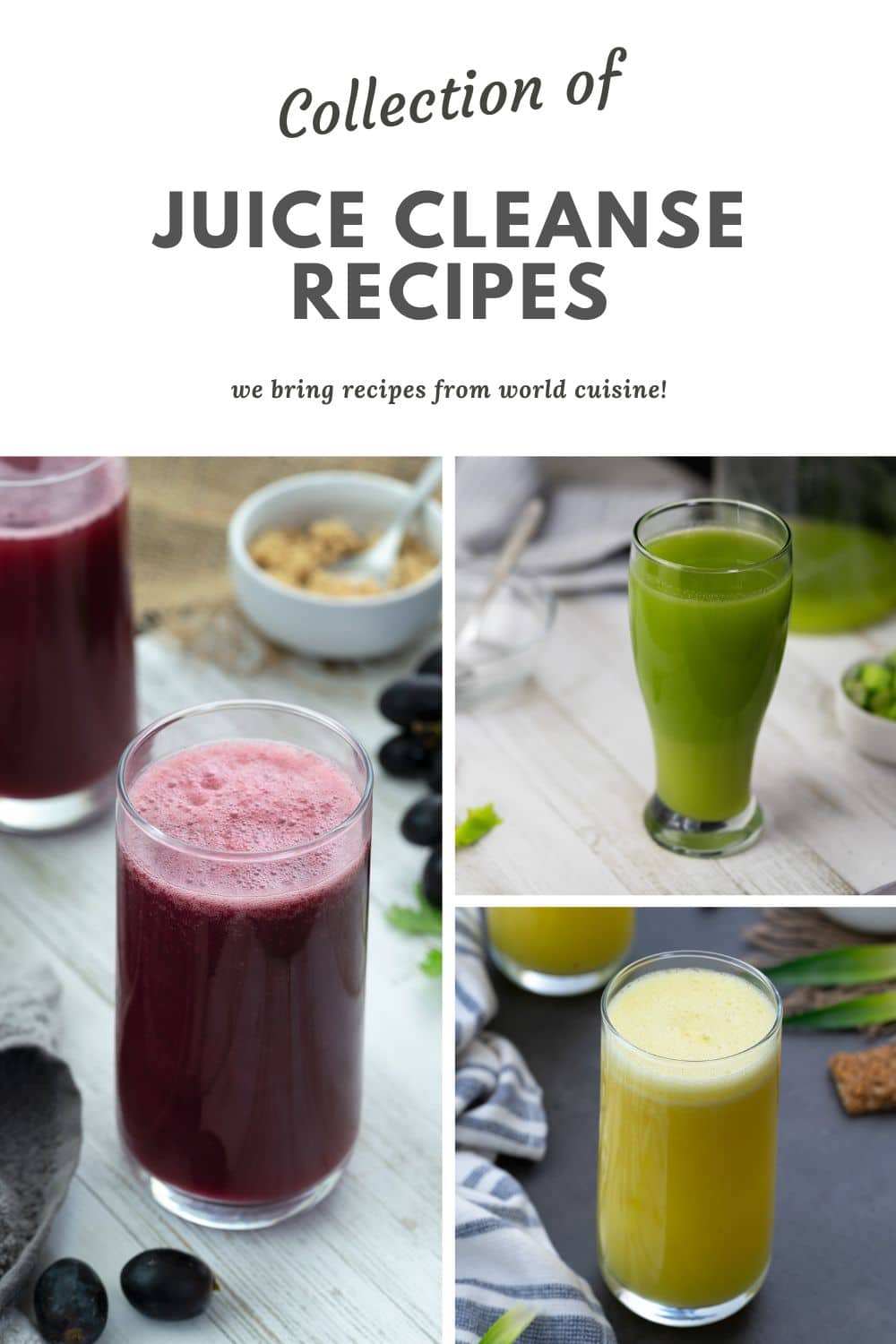 Jump to:
Whether you're new to juice cleanses or an experienced juicer, we hope that you'll find something on this list that you love. Just remember to always consult with a healthcare professional before starting any new diet or cleanse, and to listen to your body's needs and make adjustments as needed. Happy juicing!
You can also find similar collections below and more at Recipe Collections.