Herbal Tea is an infusion of healthy barks, roots, spices, flowers, and healthy herbs. Here we have shared a collection of the best and natural herbal tea recipes with easy step-by-step instructions for you to try and enjoy at home. We have also included healthy teas made with green or black tea to the list for more different choices.
Each herbal tea recipe is supported with step-by-step photos and videos to simplify the process. Some of the teas are popular folk remedy for colds and coughs, and some promote good digestion and weight loss. Additionally, some drinks help to detox your body's toxins.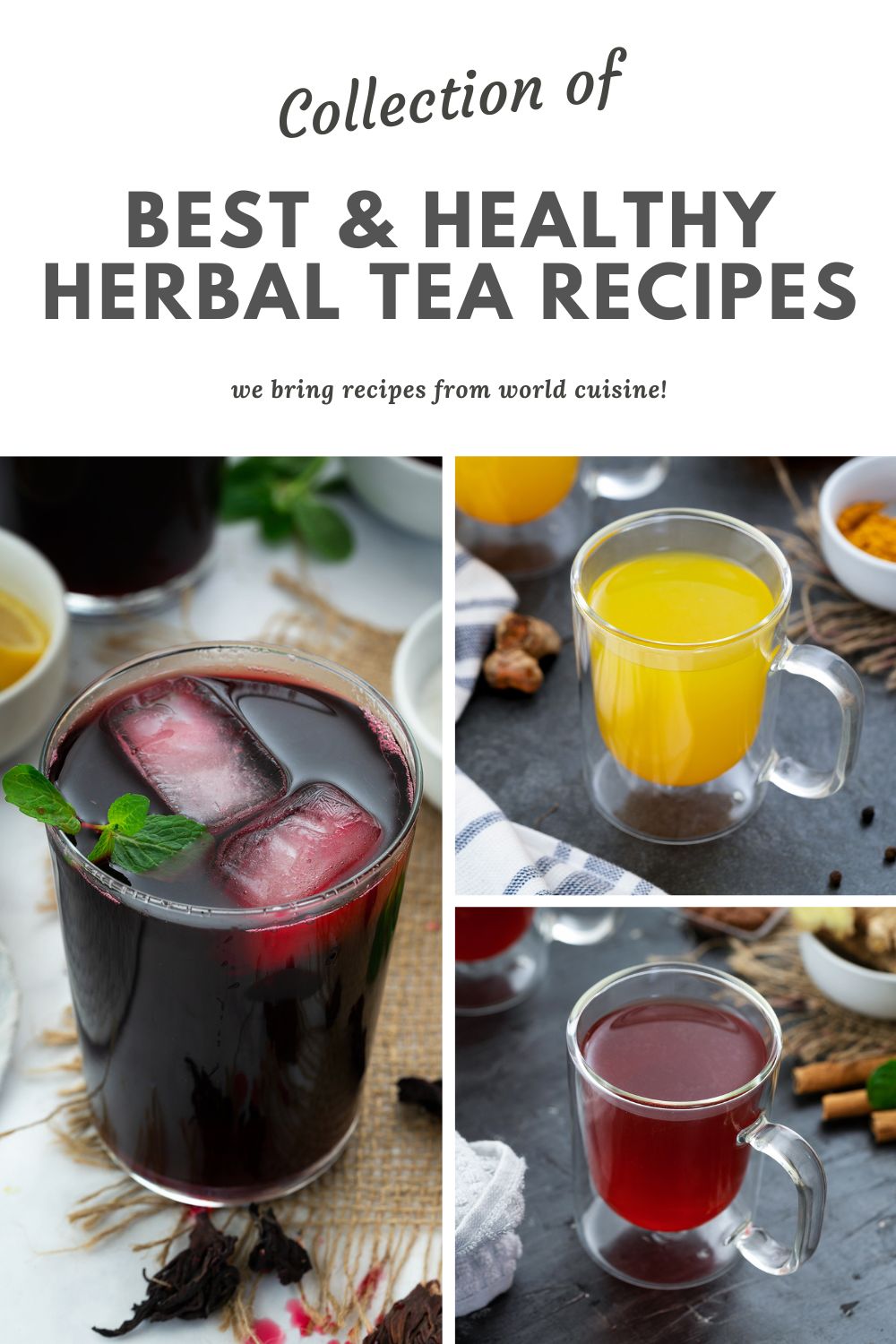 So without further delay, let's jump into the list and explore these healthy herbal drinks.
You could also find similar collections below and more at Recipe Collections.