Mexican cuisine is known for its rich and flavorful dishes, and the same can be said for its drinks. Whether you're planning a party, get-together, or just looking for something to quench your thirst on a regular day, Mexican drinks are a delicious and refreshing choice.
From classic juices and aguas frescas to rich and creamy coffee drinks, there's something for every palate. And with our collection of easy-to-follow recipes complete with step-by-step instructions, photos, and videos, it's easier than ever to recreate these delicious drinks at home.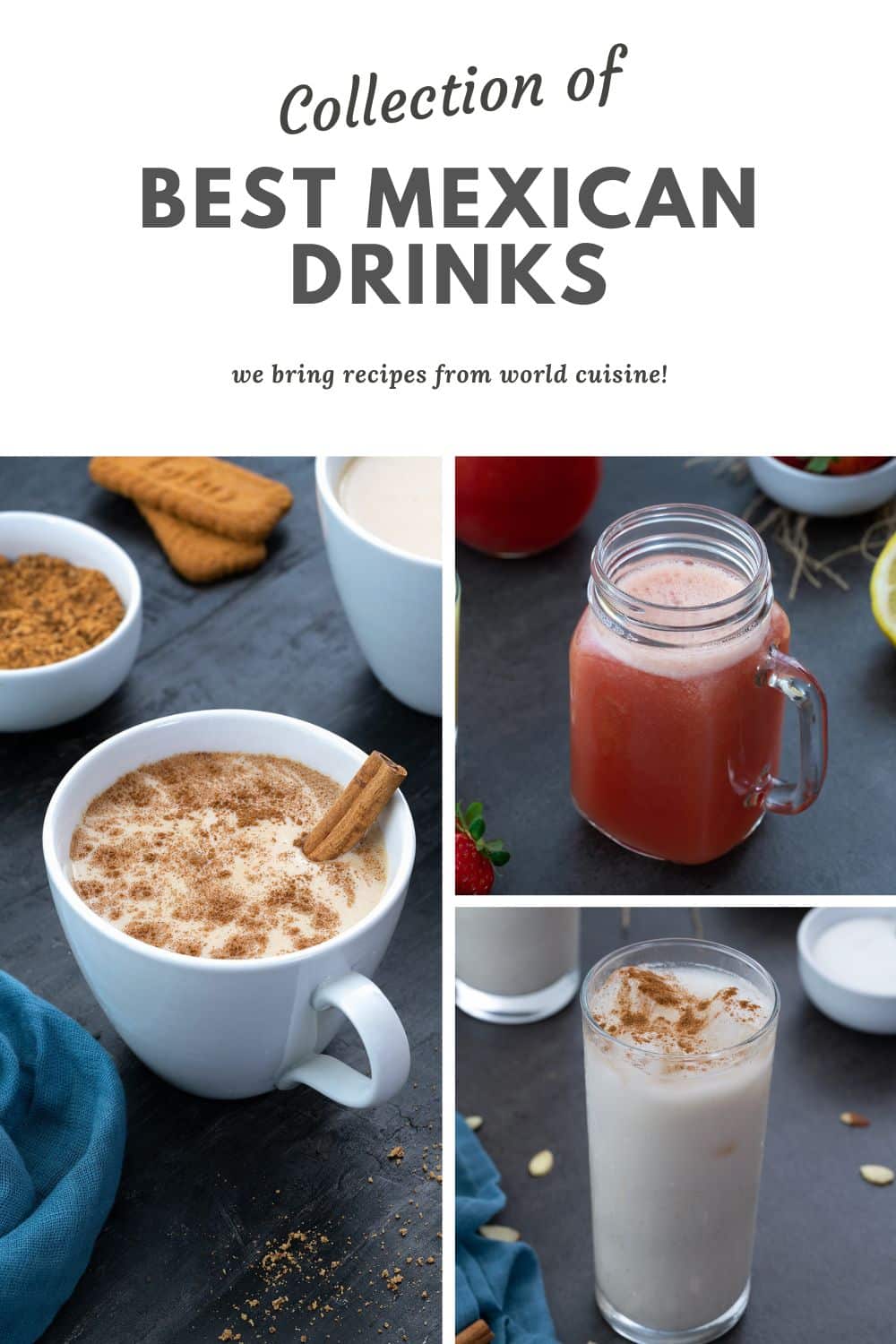 Jump to:
In addition to traditional margaritas and cocktails, our list of Mexican drinks includes a variety of non-alcoholic options that are perfect for parties, get-togethers, and everyday enjoyment.
Whether you're looking for something sweet, savory, or something in between, you'll find a tasty Mexican drink to quench your thirst. And with new and authentic recipes added regularly, you'll have plenty of delicious options to choose from. So stay tuned and get ready to enjoy some of the best non-alcoholic Mexican drinks around.
You can also find similar drinks recipe collections below and more at recipe collections.