Welcome to the world of chicken curry recipes. Chicken curry is a dish that is loved and enjoyed by people all around the world. It is a flavorful and aromatic dish that combines the taste of chicken with a blend of spices, making it a perfect meal lunch and dinner, or for any special occasion.
There are various recipes for chicken curry that can be found in different parts of the world. From the spicy, creamy, rich curries of India to Thailand, there is a recipe for every taste and preference.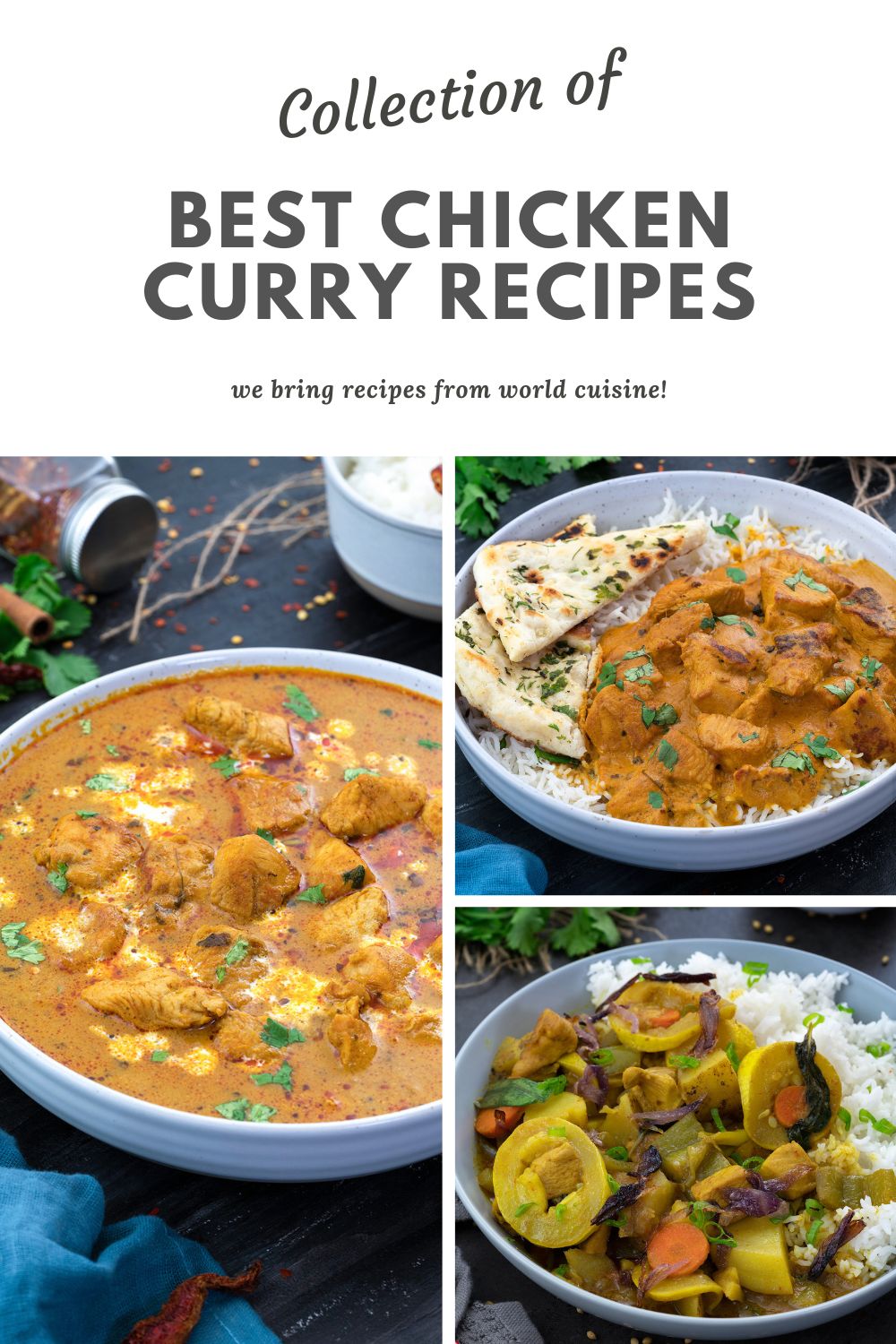 Jump to:
If you are a fan of chicken curry and want to try out different recipes, you are in luck! In this post, we have compiled a collection of chicken curry recipes from around the world and from Asian cuisines such as Thai and India. Whether you prefer mild or spicy curries, we have a recipe for you. So why wait? Start cooking up a delicious and flavorful chicken curry today!
You can also find different collections of recipes below and more at recipe collections.