Welcome to our collection of delicious chicken dinner recipes! Chicken is a versatile and affordable protein that can be used in a variety of dishes, from classic roasted chicken to spicy stir-fries.
Whether you're looking for a simple weeknight dinner or a show-stopping main course for a dinner party, we've got you covered with a wide variety of options. Whether you prefer white meat, dark meat, or boneless, skinless breasts, we've got recipes for all types of chicken.
If you're looking for easy chicken recipes that are sure to become family favorites, we've got you covered with dishes like baked chicken and rice, garlic butter chicken, and honey garlic chicken breast. For those who are short on time, we've also included several recipes that can be made in an air fryer or on a sheet pan for quick and easy prep.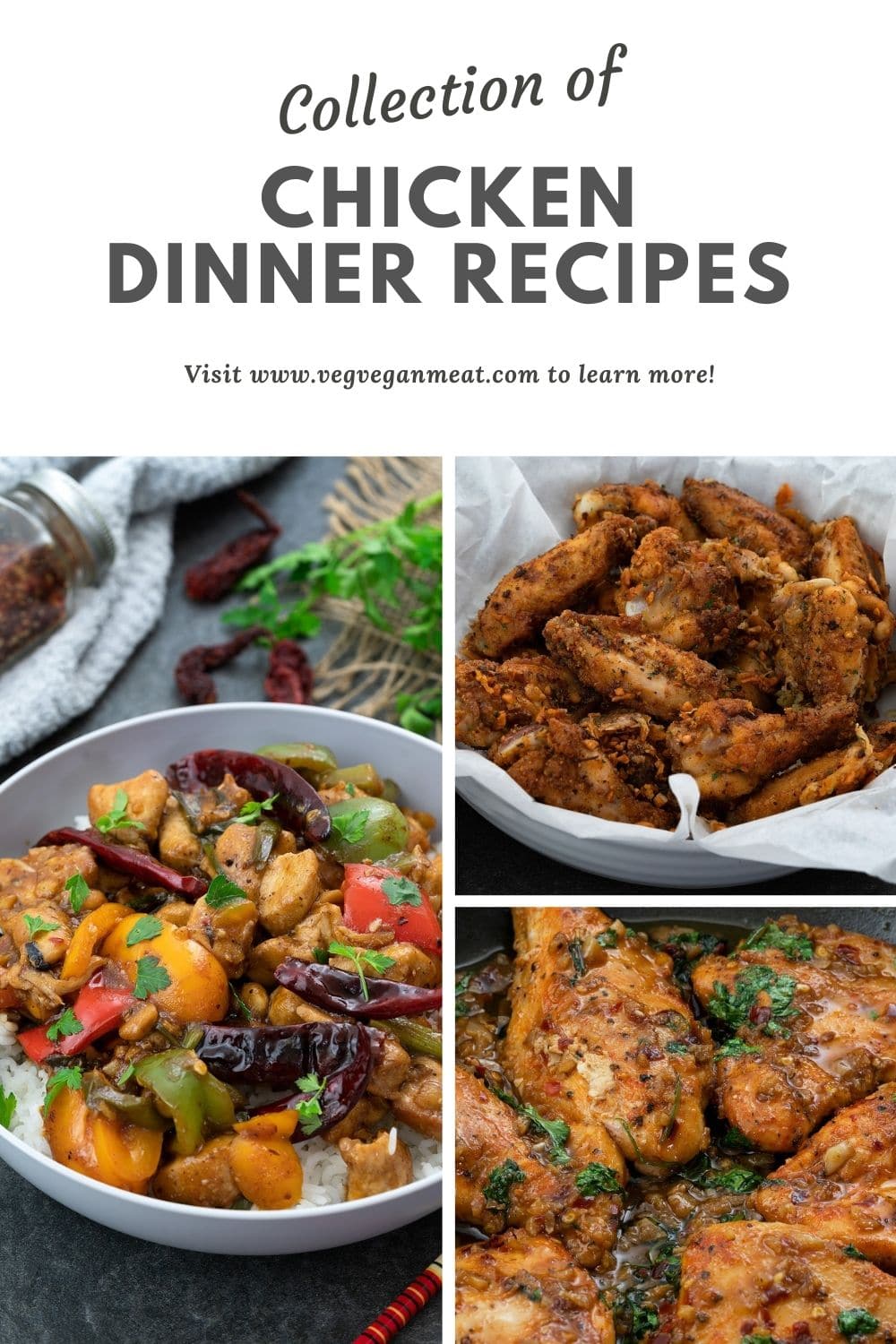 Jump to:
If you're feeling adventurous, we've included a range of international flavors to try, including Indian, Chinese, and Thai dishes like chicken curry, Genral Tso's Chicken, and panag curry.
In addition to these main dishes, we've also included recipes for a variety of sides and appetizers featuring chicken. From Crispy Oven-Baked Chicken Wings and Garlic Parmesan Wings, to Fried Chicken Wings and Buffalo Wings, there's something for every wing lover. And for those looking for something a little more unexpected, we've included recipes for Chicken Lollipop, Popcorn Chicken, Chicken Nuggets, and Chicken 65.
So no matter what you're in the mood for, we've got a chicken recipe to suit your tastes. We hope you enjoy trying out these delicious dishes!
You could also find a different collection of recipes below and more at recipe collections.