Welcome to our collection of the best stir fry recipes from around the world! Stir frying is a popular and easy cooking technique that allows for a variety of flavorful combinations with proteins, vegetables, and sauces. In this post, we have compiled a list of mouthwatering stir fry recipes that are sure to become your new favorites.
From the hot and spicy Kung Pao Chicken to the savory and sweet Teriyaki Chicken, chicken stir fry we have a wide range of dishes to choose from. If you're a fan of Chinese cuisine, you'll love the Szechuan Chicken, General Tso's Chicken, and Chicken Manchurian. Or, if you prefer something a bit more tropical, try the Pad Thai or Dragon Chicken.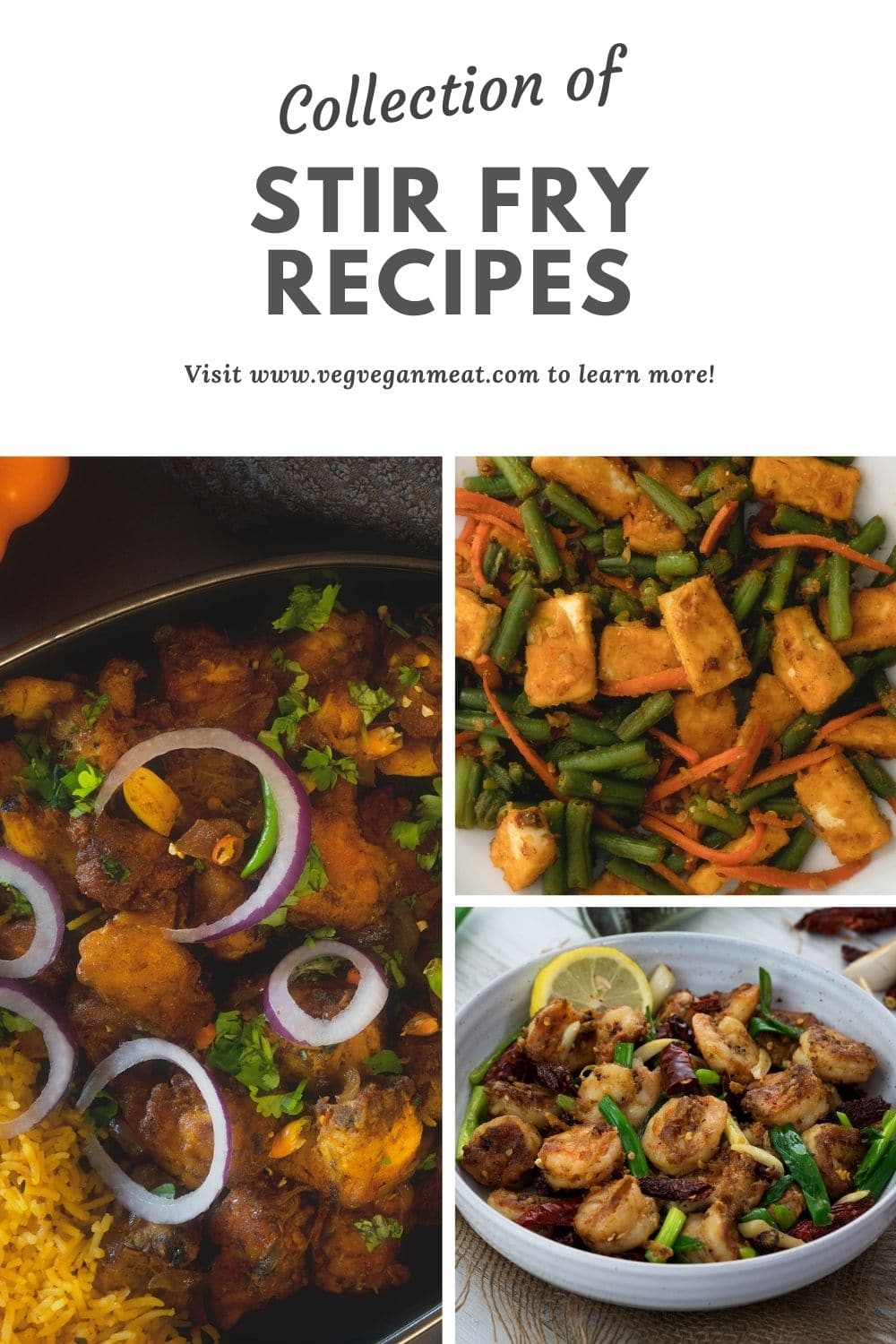 Jump to:
For those looking for vegetarian options, our veggie stir-fry is a delicious and healthy choice. And no stir fry meal is complete without a side of rice, so we've included recipes for Fried Rice, Chicken Fried Rice, and Schezwan Fried Rice. Plus, we've included a recipe for a homemade stir fry sauce to add flavor and depth to any of these dishes.
Whether you're an experienced stir fry chef or a novice looking for easy stir fry recipes, we've got you covered. These dishes are simple to make and can be customized with your favorite ingredients. So grab your wok and get ready to stir fry your way to a delicious and satisfying meal!
You can also find different collection of recipes below and more at recipe collections.