If you love Asian cuisine, you'll love these homemade stir fry sauce recipes. Stir fry dishes are a staple in many cultures around the world and are known for their quick cooking time and endless flavor combinations. One of the key components to a successful stir fry is the sauce. Whether you prefer sweet, savory, or spicy, there is a stir fry sauce for every taste.
In this post, we will explore a variety of stir fry sauce recipes, including Sweet Chili Sauce, Teriyaki Sauce, General Tso's Sauce, Orange Sauce, Kung Pao Sauce, Szechuan Sauce, and Sweet and Sour Sauce.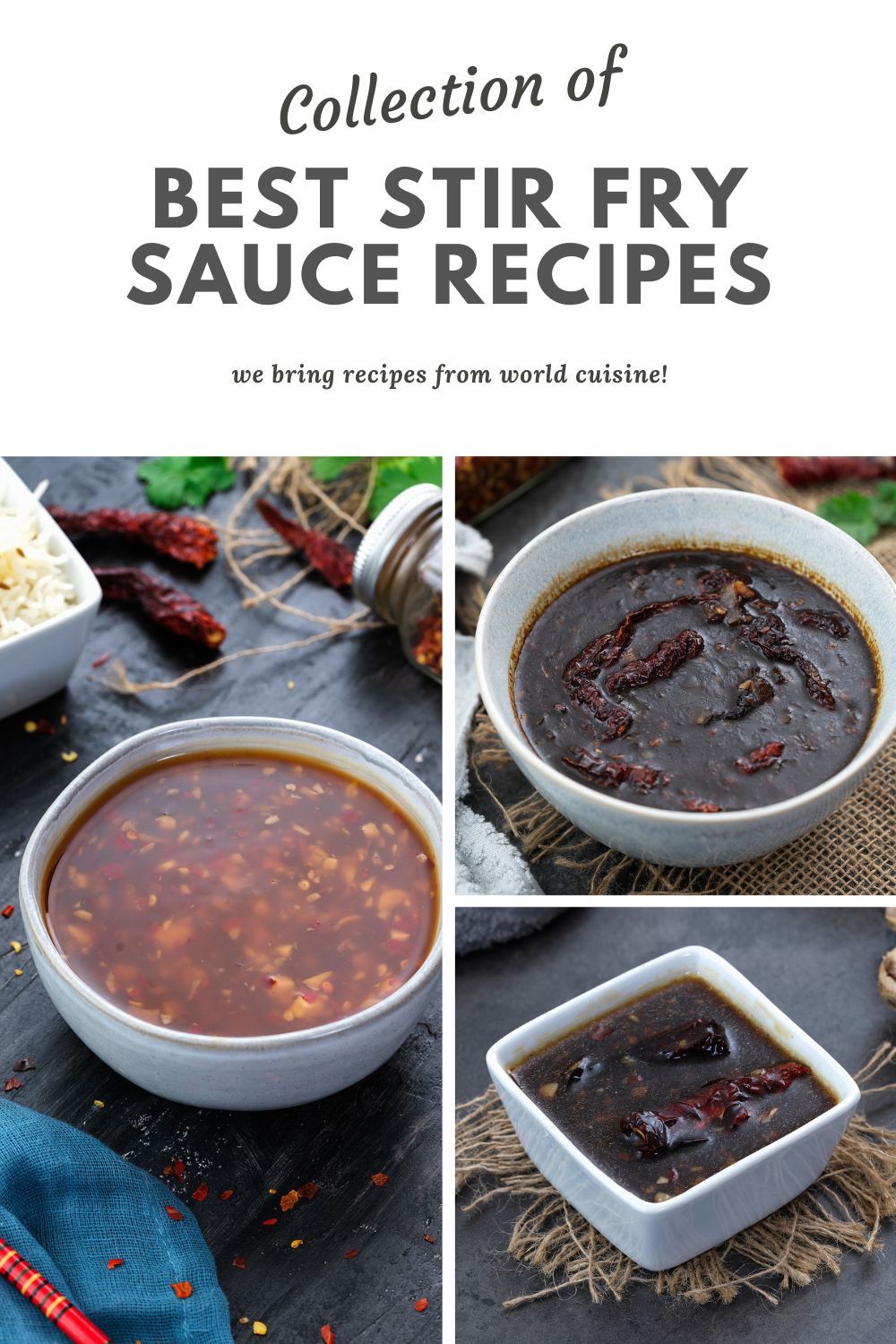 Jump to:
Each of these sauces adds its own unique flavor and can be tailored to your personal taste preferences. Whether you are a seasoned stir fry master or just starting out, these sauces will take your stir fry dishes to the next level.
Stir fry sauces are versatile and can be used in a variety of dishes, from vegetable stir fry to chicken stir fry, General Tso's Chicken, Kung Pao Chicken, Orange Chicken, Szechuan Shrimp, and Teriyaki Salmon. These sauces are perfect for adding flavor to your lunch and dinner dishes.
More stir fry recipes.
You could also find different collections of recipes below and more at recipe collections.