Collection of easy and flavorful Indo-Chinese recipes/ideas that satisfy your craving taste buds. This Indo-Chinese cuisine has a lot of recipes and variations that are popular across the world and widely served in restaurants and by street food vendors. Here in this post, you could find a list of different Indo-Chinese recipes starting from starter/appetizer, main course meals, snacks, and one-pot meals.

Especially these recipes are perfect for any party, lunch box, or even as a weekday/end quick meal. And all of the recipes listed below have detailed step-by-step instructions, photos, and supporting videos that I hope will help you to prepare delicious and finger-licking Indo-Chinese meals at home.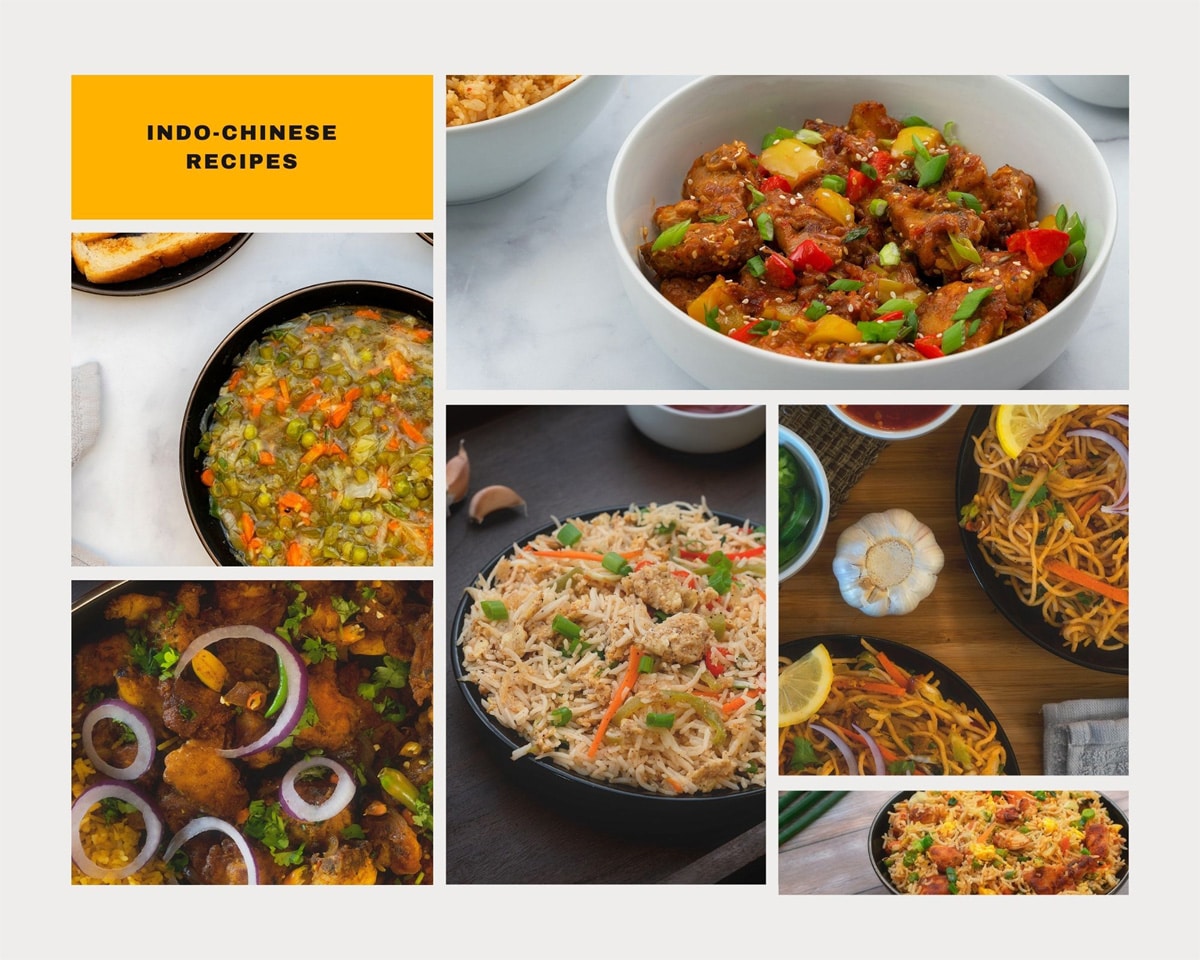 Jump to:
You could also find a different collection of recipes below and more at recipe collections
Indo-Chinese foods/dishes are popular for their easy-to-make procedure, making a delicious, finger-licking meal in no time. Whether you are stirring a bowl of simple street or restaurant-style fried rice or making a delicious full-course meal, the variations are endless. And one could easily recreate the recipes according to their preference whether it's veg, vegan, nonveg, or seafood-based dishes.
So let's explore these Indo-Chinese recipe ideas to make/prepare for your regular day meal or a party. And I will be updating the list whenever I prepare a new dish in this category. So stay tuned and get ready to enjoy these delicious restaurant/street-style dishes with your family and loved ones.

Wanted to explore more similar recipes? Take a look at the Street Food Recipes.