Welcome to our guide on Indian recipes! India is a diverse country with a rich culinary history, and each region has its own unique styles and flavors. In this guide, we will introduce you to a variety of Indian dishes from different states, ranging from classic staples like roti and rice to more specialized dishes like chicken tikka masala and lamb vindaloo. We'll also include some refreshing drinks like mango lassi and chai, as well as some tasty snacks like samosas and pav bhaji.
We'll start with some popular breakfast options, like appam, rava dosa, rava idli. These dishes are popular in southern India and are made with rice flour or semolina. Upma and semiya upma are also popular breakfast choices, made with semolina and vermicelli, respectively.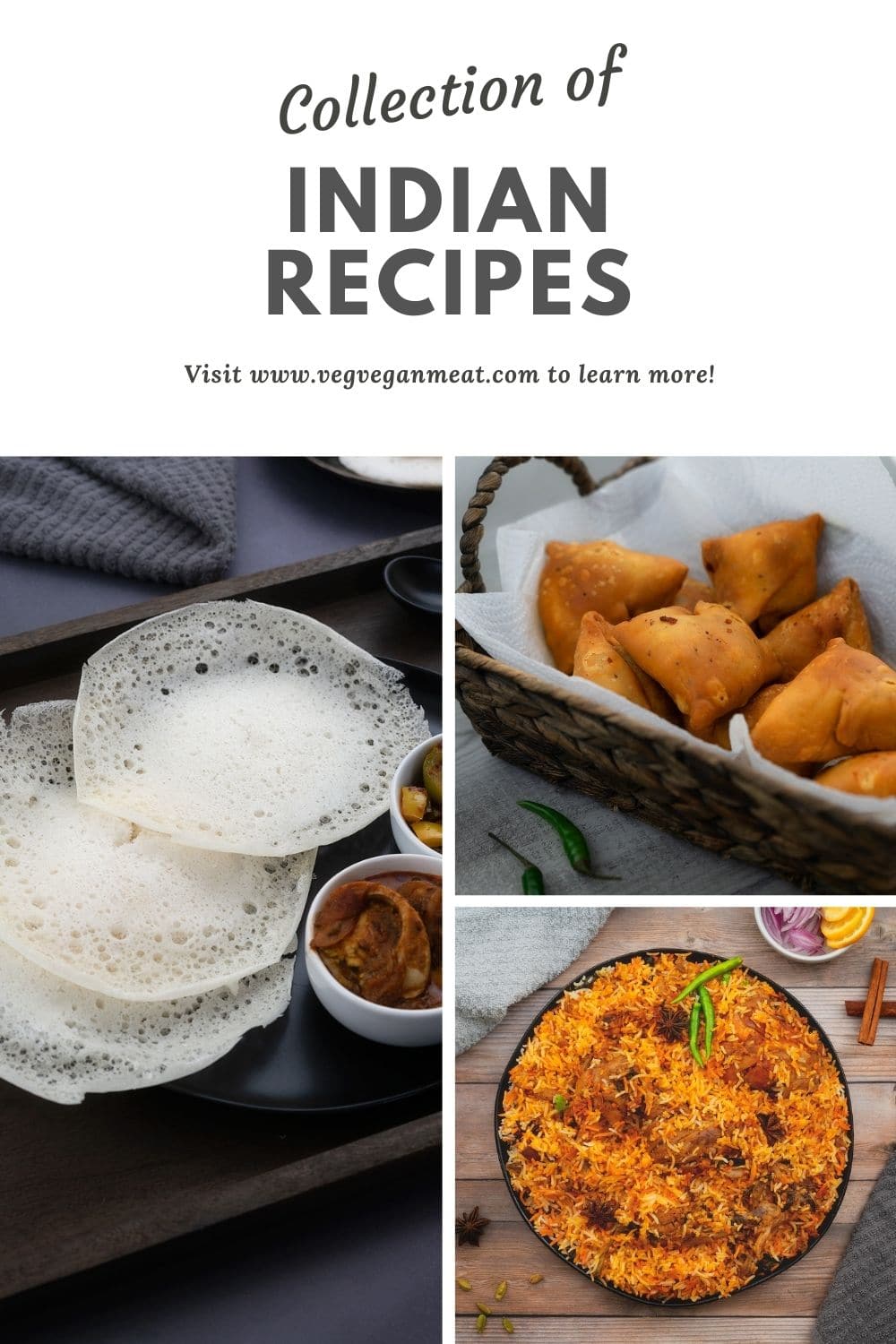 Jump to:
Ven pongal, vada and khichdi are hearty dishes often eaten for breakfast or lunch, made with rice and lentils. To wash it all down, try a glass of mango lassi, a popular yoghurt-based drink that can be sweet or savory. Or, if you prefer something hot, chai is a must-try – this spiced tea is a staple in Indian culture and can be enjoyed at any time of day.
For those looking for a flavorful and satisfying main course, we have a range of options. Palak paneer, paneer tikka masala, are all dishes made with paneer, a type of Indian cheese. Vegetable korma, chole, bhindi masala, are all vegetarian options, while egg curry, chicken pakora, and chicken curry offer delicious options for those who prefer meat.
Butter chicken, chicken vindaloo, tandoori chicken, are some of the most popular chicken dishes in India, while lamb vindaloo and rogan josh are delicious options for those who prefer lamb. Fish curry and various types of biryani, including vegetable, chicken, fish, and mutton, are also popular choices.
When it comes to snacking, samosas and samosa chaat are hard to beat. These fried pastries filled with spiced vegetables or meat are a popular street food in India and make for a delicious snack any time of day. Pav bhaji, a popular street food from Mumbai, is another tasty option – it's a spicy vegetable curry served with soft, buttery buns.
We hope this guide has given you a taste of the wide variety of Indian recipes and drinks available. Bon appetit!
You can also find different collection of recipes below and more at recipe collections.