Welcome to our collection of delicious Italian recipes! Italian cuisine is known for its fresh ingredients, bold flavors, and hearty dishes. From classic pasta dishes to mouthwatering pizzas, there's something for everyone to enjoy. In this collection, we've gathered some of our favorite Italian recipes for you to try at home. Whether you're a seasoned chef or just starting out in the kitchen, these recipes are sure to please.
Choose from a variety of traditional Italian dishes, like eggplant parmesan, garlic butter chicken, and shrimp Alfredo. Or, try one of our lighter options like oven-roasted carrots and green beans. We've also included a selection of sauces, like homemade Alfredo sauce and marinara sauce, to add even more flavor to your favorite pasta dishes.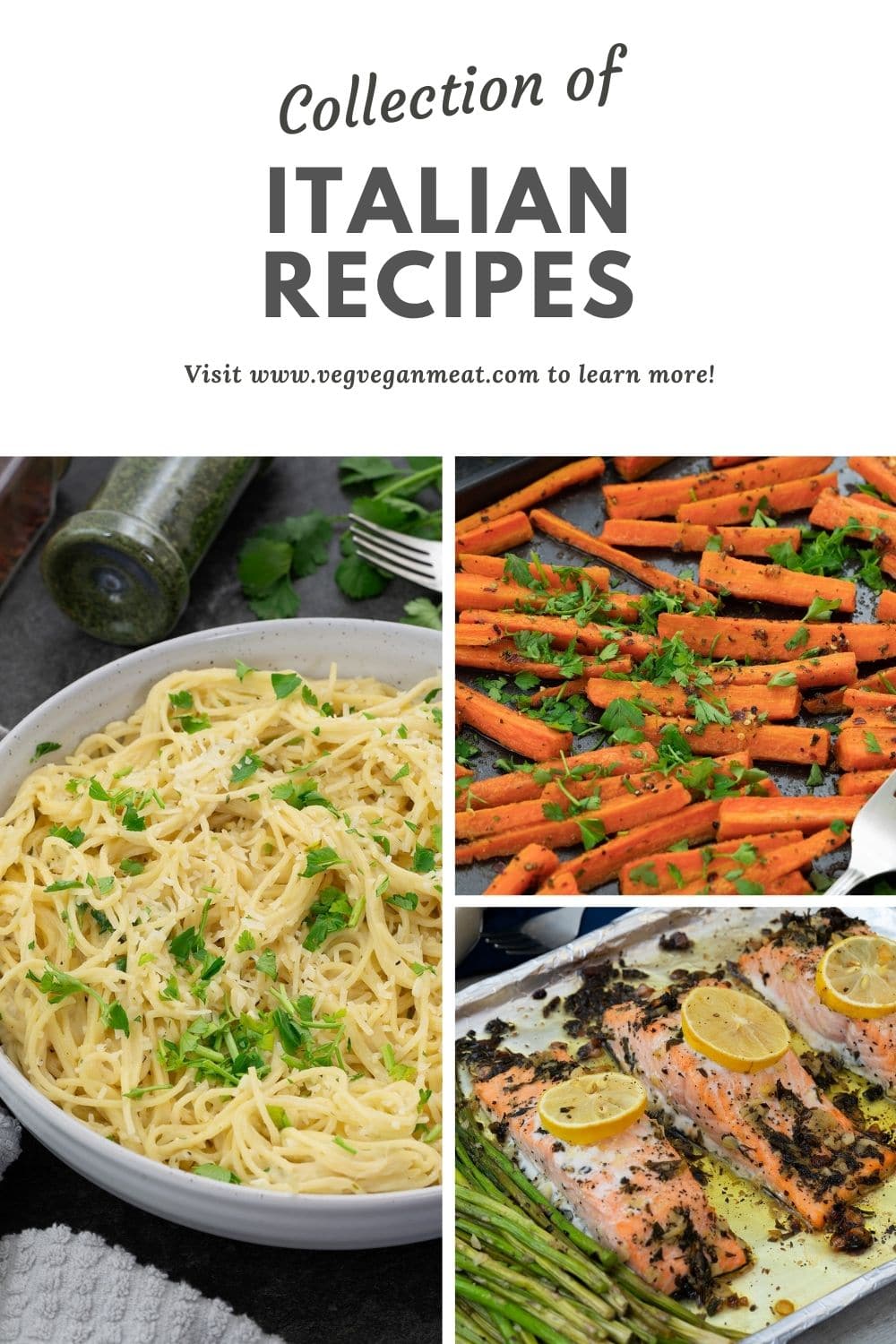 Jump to:
For a special dinner party or date night at home, try one of our classic Italian main courses, like chicken parmesan or fettuccine Alfredo. Or, opt for a healthy Italian recipe like our one-pot garlic parmesan pasta. With so many options to choose from, you'll never run out of delicious Italian recipes to try.
In addition to shrimp Alfredo, we've also included other seafood options like our garlic butter shrimp pasta and creamy salmon pasta. These dishes are great for a romantic date night at home or a special dinner party.
So why wait? Start cooking with these authentic and delicious Italian recipes and bring a taste of Italy to your kitchen.
You can also find a different collection of recipes below and more at recipe collections.