Welcome to our list of delicious pasta recipes and ideas! Pasta is a versatile ingredient that can be used in a variety of dishes, from classic spaghetti and meatballs to creamy Alfredo and shrimp scampi. Whether you're in the mood for something hearty and filling or light and refreshing, there's a pasta recipe for every occasion.
In this post, we've compiled a collection of tasty pasta dishes that are sure to satisfy your cravings. From classic Italian favorites to creative twists on traditional recipes, there's something for every taste. Whether you're a seasoned cook or just starting out in the kitchen, these recipes are easy to follow and sure to impress.
With recipes ranging from rich and creamy Alfredo dishes like Fettuccine Alfredo and Shrimp Alfredo, to hearty one-pot meals like our Garlic Parmesan Pasta and Creamy Salmon Pasta, there's something for every appetite. And for those looking for something a little lighter, we've included recipes for Garlic Butter Shrimp Pasta.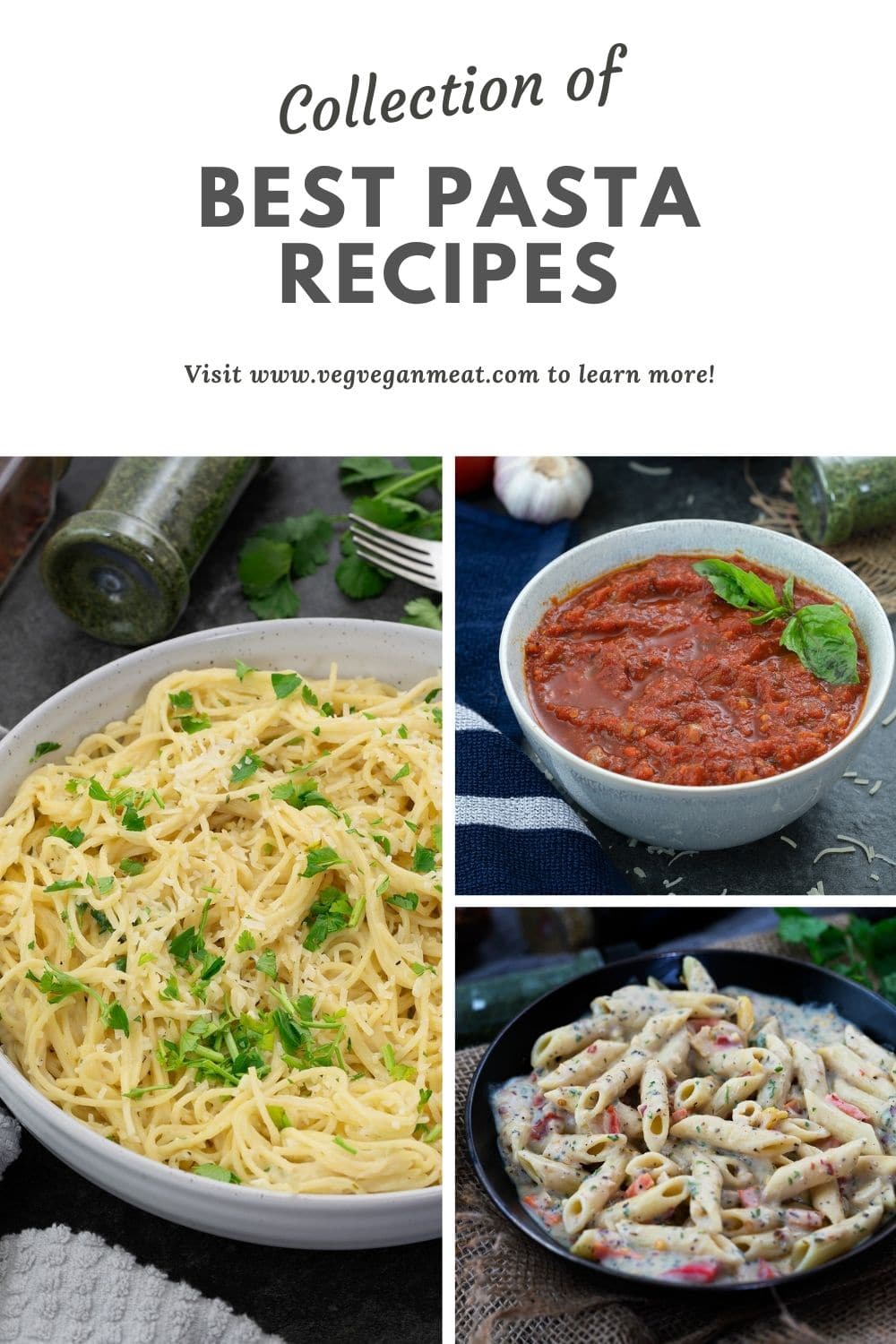 Jump to:
In addition to these delicious pasta dishes, we've also included recipes for a variety of pasta sauces that can be used to elevate your pasta game. From classic marinara and Bechamel (white) sauce, to homemade Alfredo and Garlic Parmesan sauces, you'll find everything you need to create the perfect sauce to complement your pasta.
So without further ado, let's dive into our list of delicious pasta recipes! We hope these recipes inspire you to get creative in the kitchen and discover new and delicious ways to enjoy pasta.
You can also find different collections of recipes below and more at recipe collections.