Explore different types of curry recipes such as chicken curry, veg curry to spice up your lunch and dinner meal with our handpicked best curry recipes from across the world. These curry recipes are made easy and simple with fresh ingredients that delivers the authentic taste and flavor.
You will find a variety of curries from chicken, lamb, fish, and shrimp to vegetables and other proteins like chickpeas, paneer, and tofu. To make the process easier for you, we have shared each recipe with easy step-by-step instructions and photos.
Our curries are made with a perfect balance of spices that can be easily customized according to your preferences.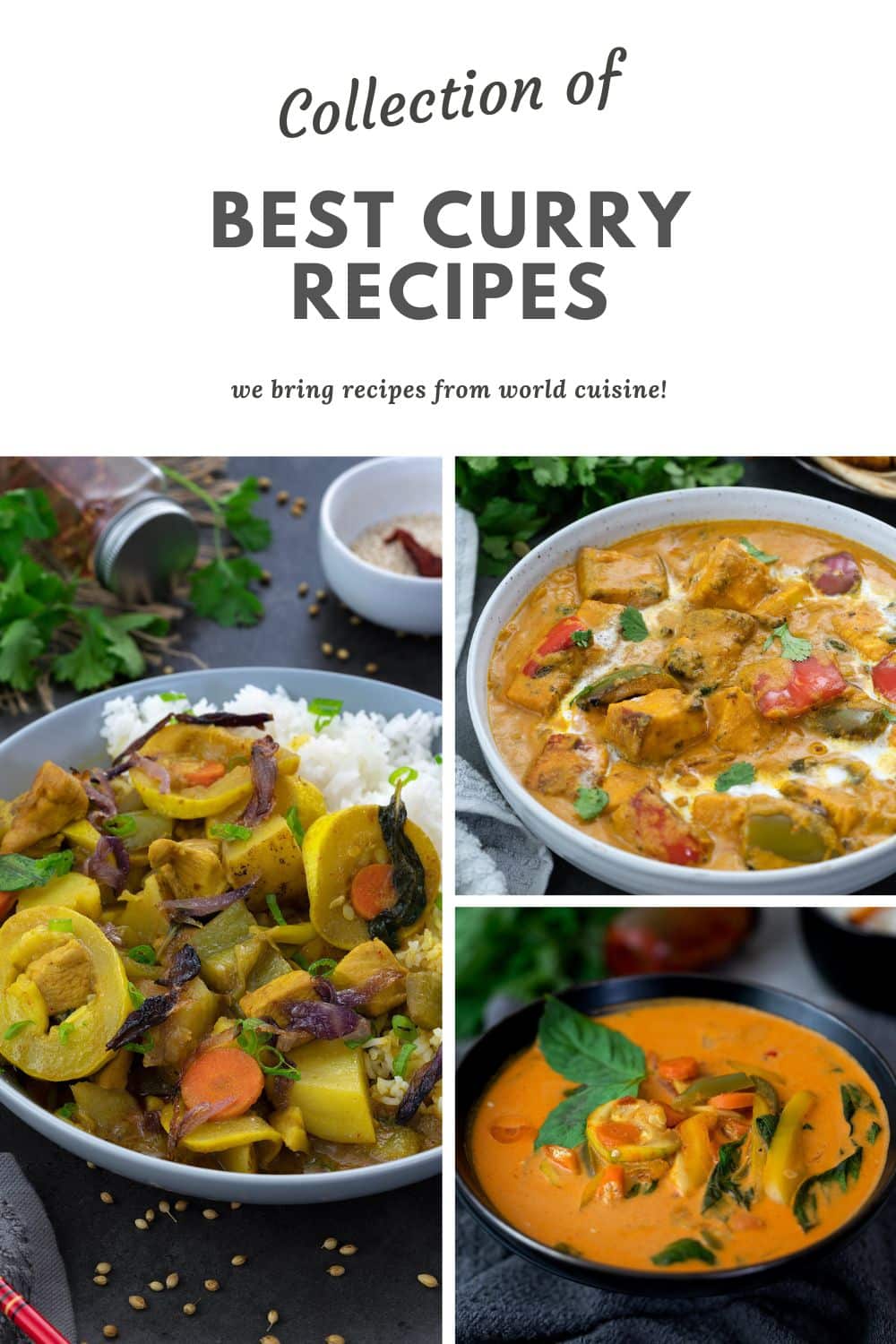 The best part is they all make a comforting meal with roti, chapati, white rice, brown rice, basmati rice, or jasmine rice. And we hope you would give it a try and enjoy it with your family and friends.
So let's dive in.
You could also find different collections of recipes below and more at recipe collections.