Welcome to our collection of curry recipes from around the world! Here, you'll find a variety of delicious curry dishes including chicken curry, veg curry, lamb curry, egg curry, fish curry, shrimp curry, and more that will spice up your lunch and dinner meals. We've handpicked the best curry recipes from a variety of regions, including India, Thailand, so you can experience the diverse flavors and ingredients that make each of these cultures unique.
Our curry recipes are easy to follow and made with fresh, authentic ingredients that will deliver the perfect balance of flavors and spices. Whether you're a seasoned cook or a beginner, you'll find a recipe here that's suitable for your skill level. We've also included step-by-step instructions and photos to guide you through the process, so you can easily recreate these dishes at home, and pair it with the dishes suc as roti, chapati, white rice, brown rice, basmati rice, or jasmine rice.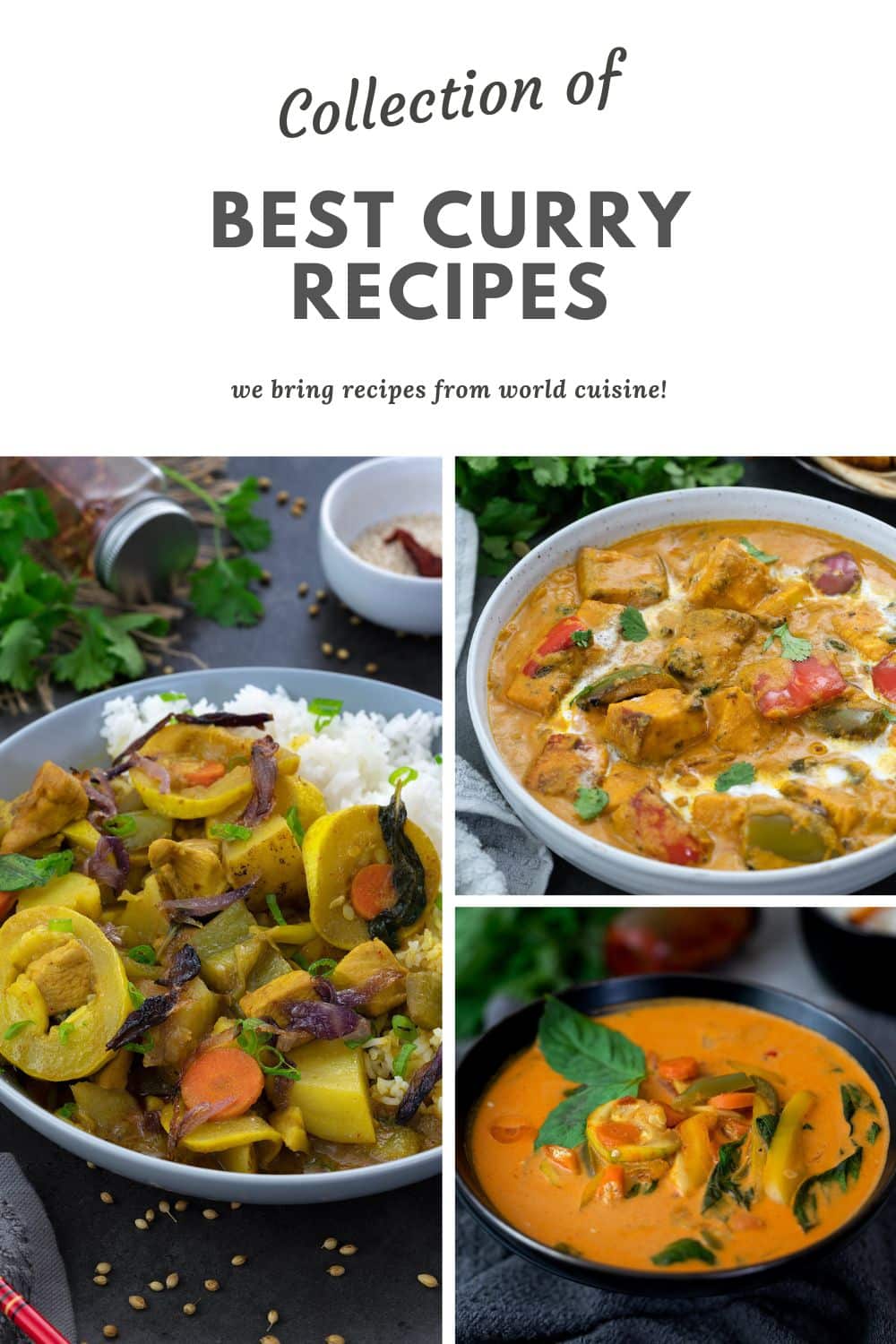 Jump to:
No matter what type of curry you're in the mood for, you'll find a recipe here that fits your preferences. From creamy butter and coconut milk-based curries to spicy tomato-based curries, there's something here for everyone. So take a look around and choose a recipe that catches your eye. We hope you'll enjoy these curry dishes and that they'll become a staple in your meal rotation. Happy cooking!
You can also find different collections of recipes below and more at recipe collections.