Indian cuisine is known for its diverse and flavorful dishes, and curry is a cornerstone of this rich and varied culinary tradition. Whether made with chicken, lamb, seafood, or vegetables, Indian curries are a delicious and satisfying way to enjoy a variety of flavors and ingredients.
From the rich and creamy butter chicken and chicken curry to the spicy and tangy chicken vindaloo, there is a curry for every taste and preference. For those who enjoy meat, the lamb rogan josh and lamb vindaloo are must-tries, while the chicken karahi and chicken chettinad offer a taste of the aromatic and flavorful spices used in Indian cooking.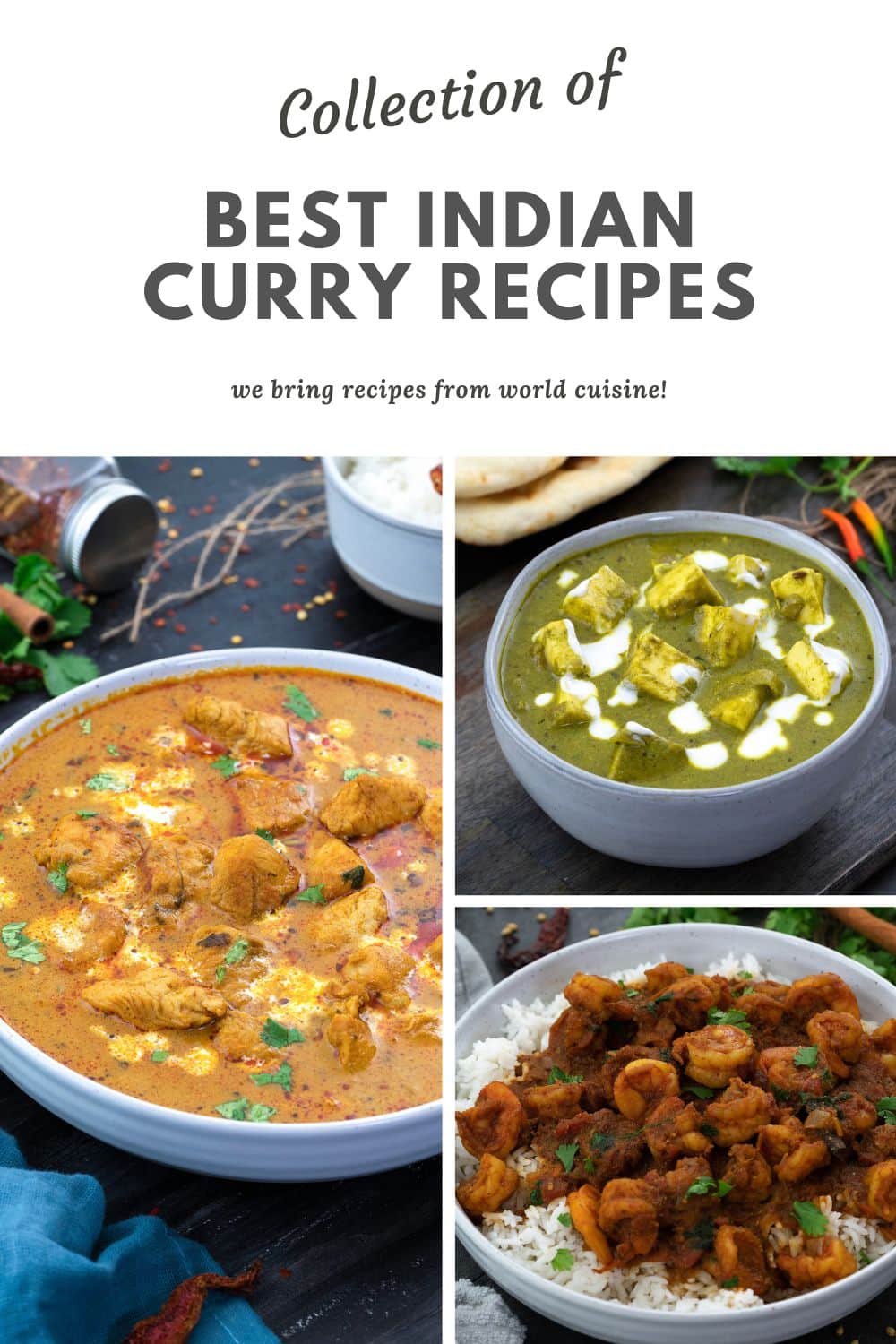 Jump to:
Vegetarians will delight in dishes like paneer tikka masala, palak paneer, and saag paneer, which offer a variety of flavors and textures to enjoy. These dishes are made with paneer, a type of Indian cheese that is firm and crumbly, and cooked with a variety of spices and vegetables.
For those who prefer a more neutral flavor profile, the egg curry and vegetable korma are excellent choices. The egg curry is a simple and flavorful dish made with boiled eggs that are simmered in a spicy tomato-based sauce, while the vegetable korma is a mild and creamy curry made with a variety of vegetables and aromatic spices.
No matter what your preference, there is a delicious and authentic Indian curry recipe on this list for you to try. Whether you are a seasoned curry connoisseur or a novice looking to try something new, these dishes are sure to satisfy and delight your taste buds.
You can also find different collections of recipes below and more at recipe collections.