Welcome to our collection of delicious paneer recipes from Indian cuisine! Paneer is a type of fresh cheese common in South Asian cooking, and it is an excellent source of protein. Whether you are looking to make a classic paneer tikka masala or try something new, such as palak paneer or saag paneer, we have a variety of recipes for you to choose from.
Our collection includes everything from starters and appetizers to curries that pair well with rice, roti, naan, and chapati. These dishes are perfect for vegetarians and meat-eaters alike, and they can be enjoyed in the comfort of your own home, whether it be a party or a regular day at home with your family.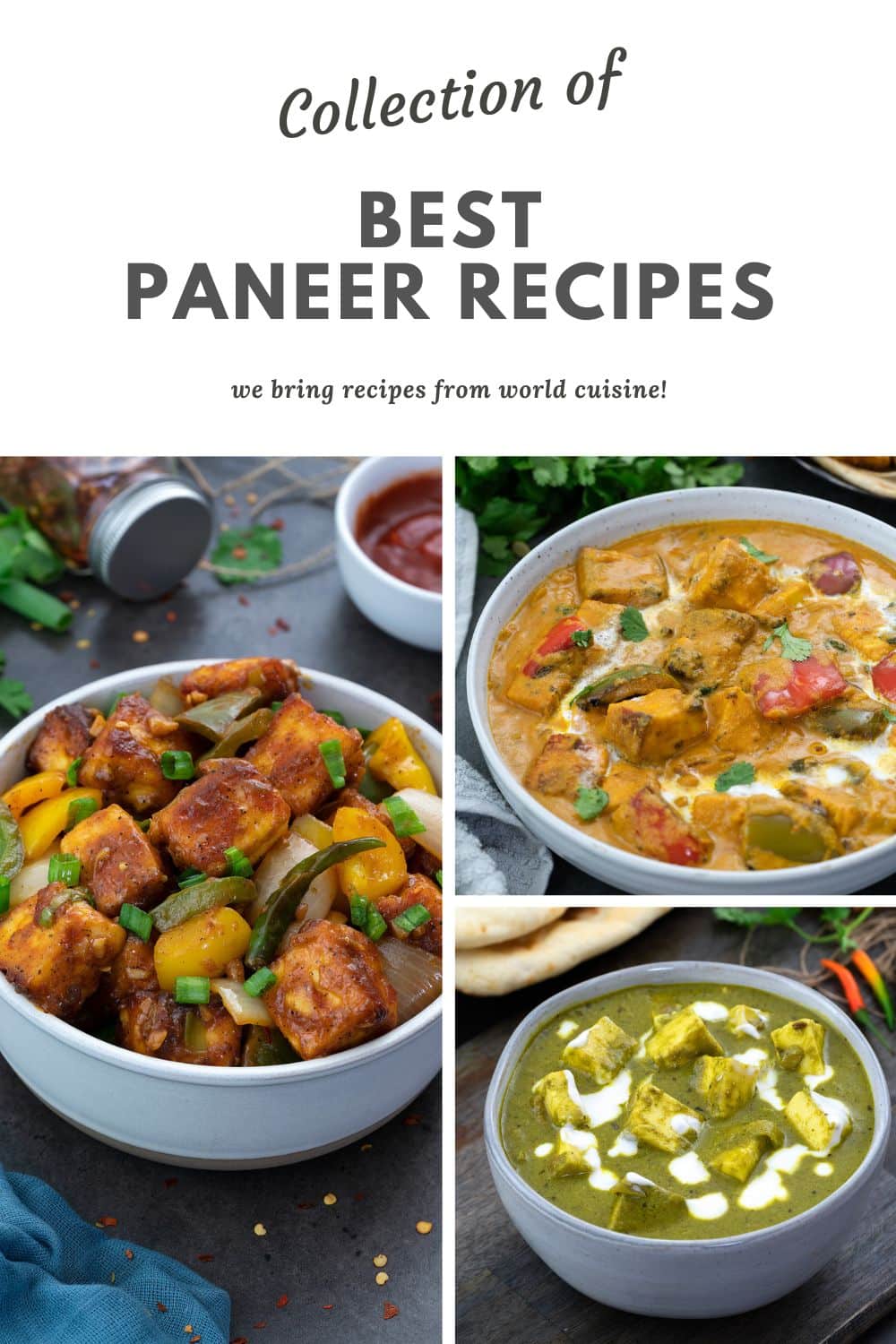 Jump to:
Whatever your taste or cooking level, we have an easy recipe for paneer that will satisfy your cravings for this delicious Indian delicacy. So why wait? Start exploring our collection of paneer recipes and discover the many ways to enjoy this versatile and tasty protein!
We will continue to add to this list whenever we post a new recipe, so be sure to stay tuned for more paneer inspiration.
You can also find different collections of recipes below and more at recipe collections.