Indian seafood/fish recipes are delicious, aromatic, and flavor full dishes that one should definitely try and enjoy at home. There are tons of seafood recipes popular in India and each recipe is unique in its taste and flavor. So, I have created a collection of seafood/fish recipes that includes starters, curries, thokku, deep-fries, and biryanis. And all of the recipes listed below have detailed step-by-step instructions that I hope will help you to prepare delicious and finger-licking seafood meals at home.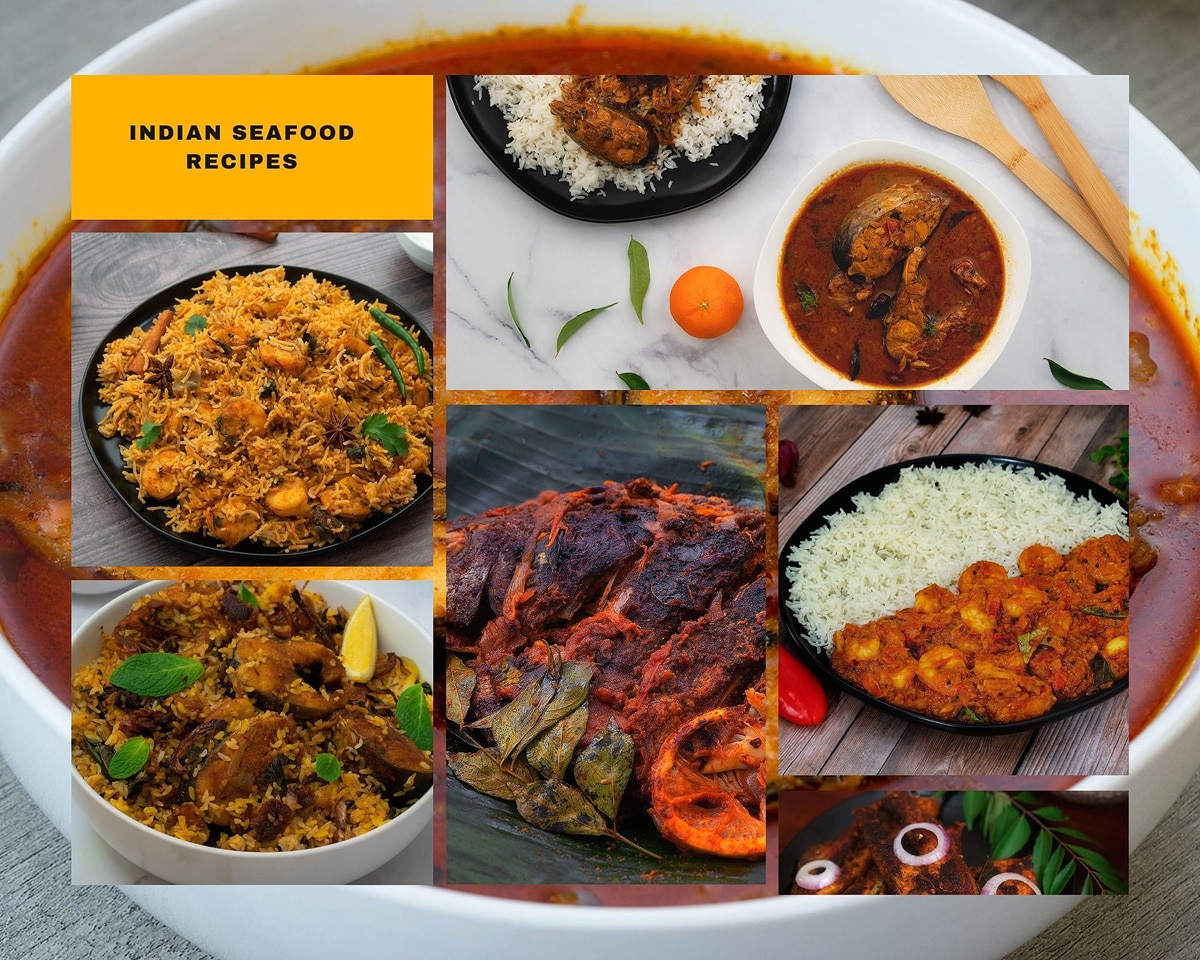 Jump to:
Indian seafood recipes usually vary based on the local produce, culture, and climatic condition of the region. For instance, people from Kerala(a South Indian state) use coconut oil in most of their fish/seafood curries and fries. On the other hand, people from West Bengal use mustard oil in their dishes. Even though there are so many variations in cooking seafood recipes, the taste and flavor are extremely unique and delicious for each variation. And it makes any seafood lover to fall in love with them over and over again.
So why wait, let's explore this different Indian seafood recipes/ideas to prepare/make delicious dishes for your next meal or a get together. And I will be updating the list whenever I make a new dish in this category. So stay tuned and get ready to enjoy this finger licking dishes.
You could also find a different collection of recipes below and more at recipe collections