Salmon is a juicy, succulent, and one of the most flavorful fishes in the seafood category. And if you are craving something healthy, fancy, or gourmet-style salmon dishes, then you are in the right place and we got you covered. Here we have created a list of the best, healthy, simple, and easy-to-make Salmon recipe ideas made with fillets, and steaks for you to try and enjoy at home.
To make your cooking easy and pleasant we have also supported each recipe with step-by-step instructions with photos and videos. The list has healthy baked salmon, pan-fried to seared salmon fillet dishes, and a lot more to help you prepare delicious meals for yourself and your loved ones.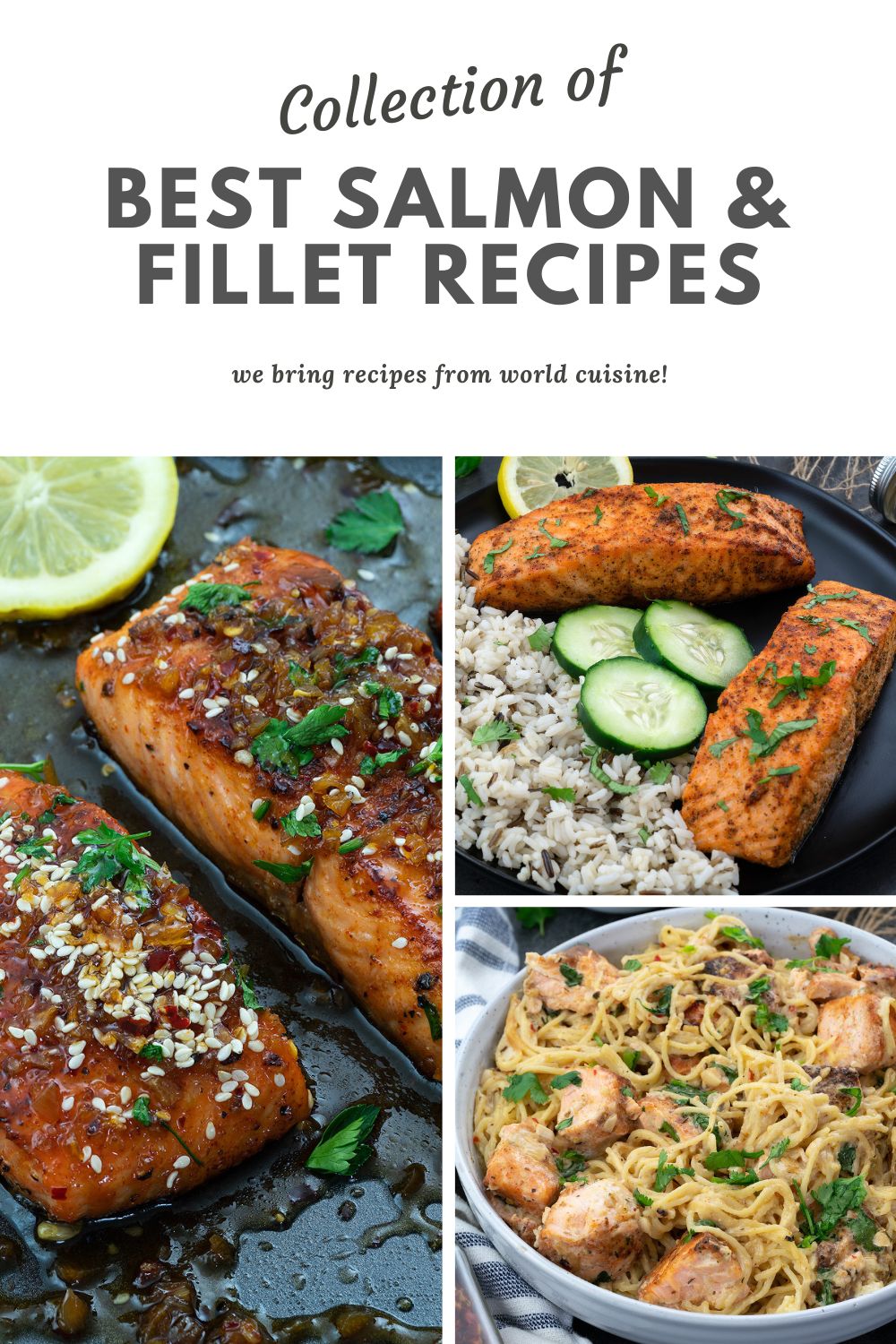 Hosting a dinner party or planning for meal prep, the recipes with Salmon would always be a great hit. And it is one of the best crowd pleasers especially if you are seafood lovers like us. We continue to update this list with more juicy, flavorful, and simple recipes for Salmon made with fillets and steaks in the future. So stay tuned to enjoy more varieties of Salmon recipes and ideas to enjoy with your friends and family!
Let's Dive in!
You could also find a different collection of recipes below and more at recipe collections