Salmon is a delicious and nutritious type of fish that is enjoyed by people all over the world. It is high in protein and omega-3 fatty acids, making it a healthy choice for any meal. When it comes to preparing salmon, there are many different recipes to choose from. Whether you're looking for a simple and easy weeknight dinner or a fancy dinner dish, there's a salmon recipe for every occasion.
One classic method for preparing salmon is to fillet the fish, which involves removing the bones to create a smooth and tender piece of meat. Filleted salmon can be grilled, baked, or pan-seared, and it pairs well with a variety of flavors and ingredients. Some popular salmon fillet recipes include Grilled Salmon with Lemon and Herb Butter, Baked Salmon with Garlic and butter sauce, and Pan Seared Salmon with garlic powder, pepper and chili flakes.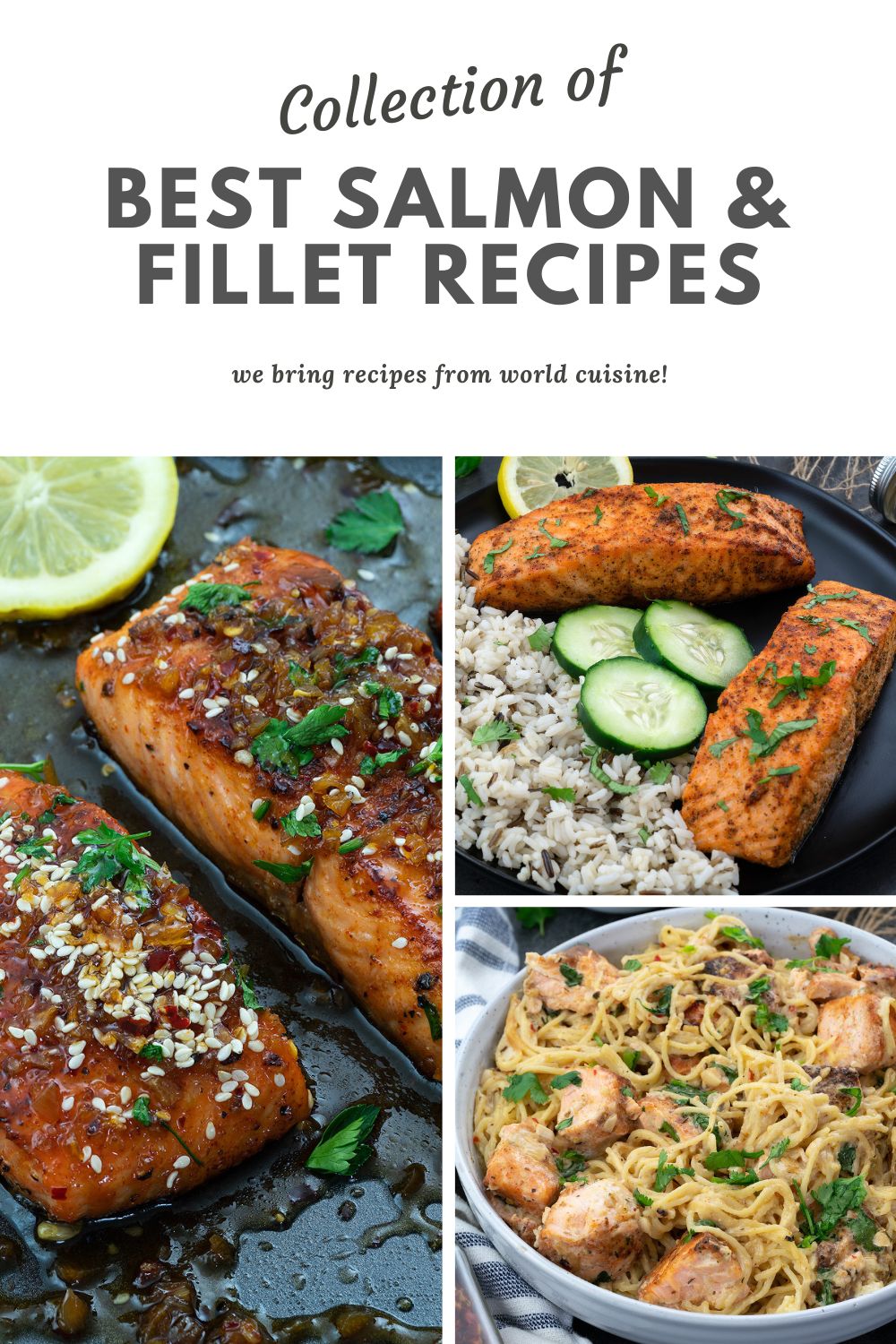 Jump to:
In addition to filleted salmon, there are also many other types of salmon recipes to try. Some popular options include Honey Garlic Glazed Salmon, Teriyaki Salmon, Air Fryer Salmon, Pan Fried Salmon, Creamy Salmon Pasta, and Fish Tandoori. No matter which recipe you choose, salmon is a delicious and healthy choice for any meal.
In this post, we have listed all of the salmon dishes we have. Let's dive in and explore the options!
You can also find a different collection of recipes below and more at recipe collections