Welcome to our collection of quick and easy lunch and dinner recipes that can be made in under 30 minutes! With a variety of dishes to choose from, including pasta, seafood, salmon, roasted and baked vegetables, chicken, rice, egg, and shrimp, you'll find something to satisfy every craving.
No matter what your taste preferences are, you're sure to find something in this collection that will satisfy your cravings. These simple recipes are perfect for busy weeknights when you don't have a lot of time to spend in the kitchen, but still want to enjoy a delicious and healthy meal.
So if you're looking for quick and easy flavorful dinner meal ideas, give these recipes a try! They're sure to become new favorites in your household.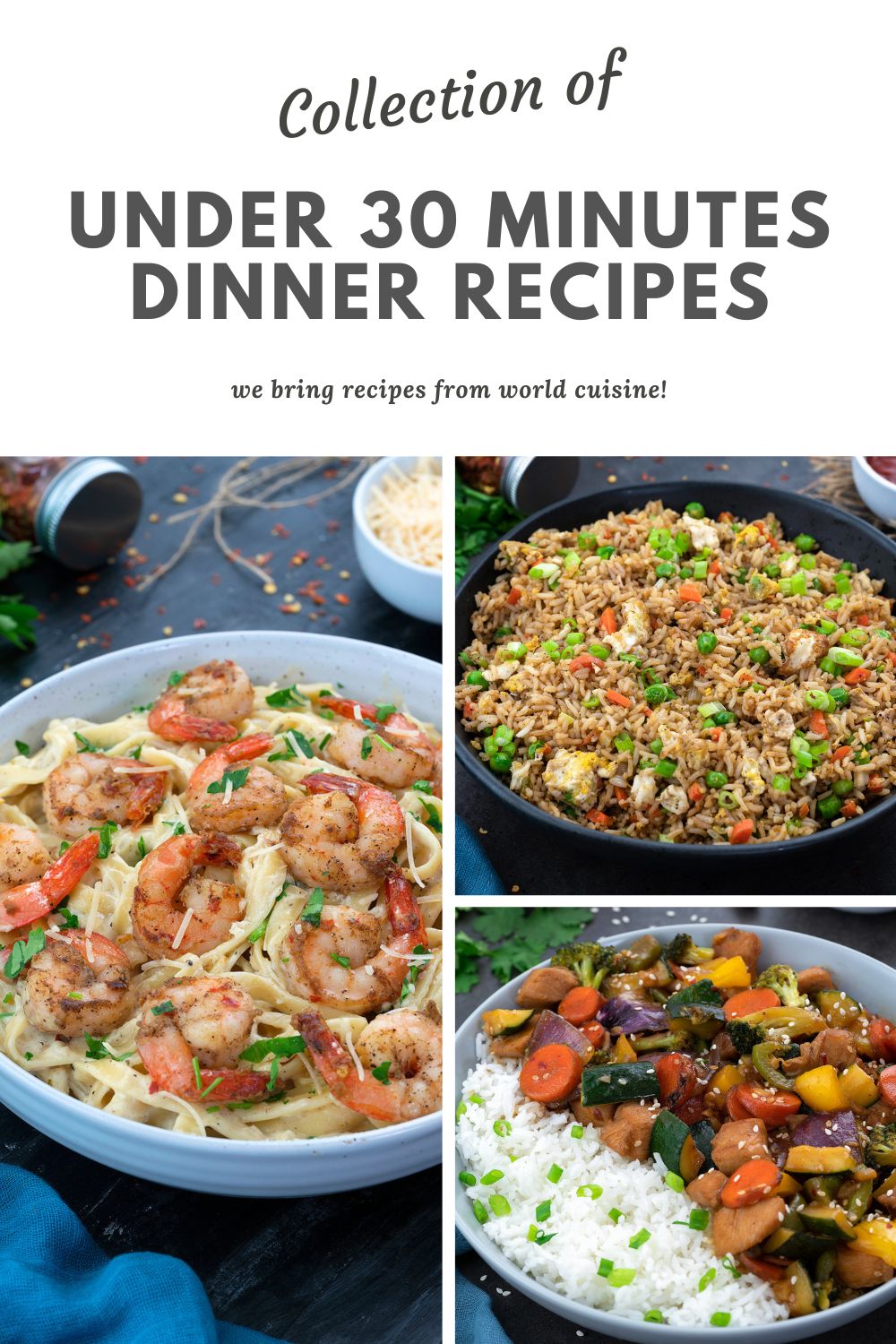 Jump to:
You can also find different collections of recipes below and more at recipe collections.