Welcome to our list of side dishes for salmon! If you're wondering what to serve with your salmon or looking for ideas for a salmon dinner, you've come to the right place. In this list, we've included a variety of quick and easy recipes that are perfect for accompanying your salmon.
Whether you're grilling, baking, or pan-searing your salmon, it's always nice to have a range of side dishes to choose from. Whether you're looking for roasted vegetables, baked potatoes, or rice dishes, we've got you covered.
When it comes to salmon food, there are endless options for what to have with your salmon. Some classic choices include roasted vegetables like asparagus, carrots, and potatoes, as well as more unique options like roasted green beans and cauliflower. These dishes are all easy to prepare and can be seasoned to your liking, making them a great choice for a quick and flavorful side.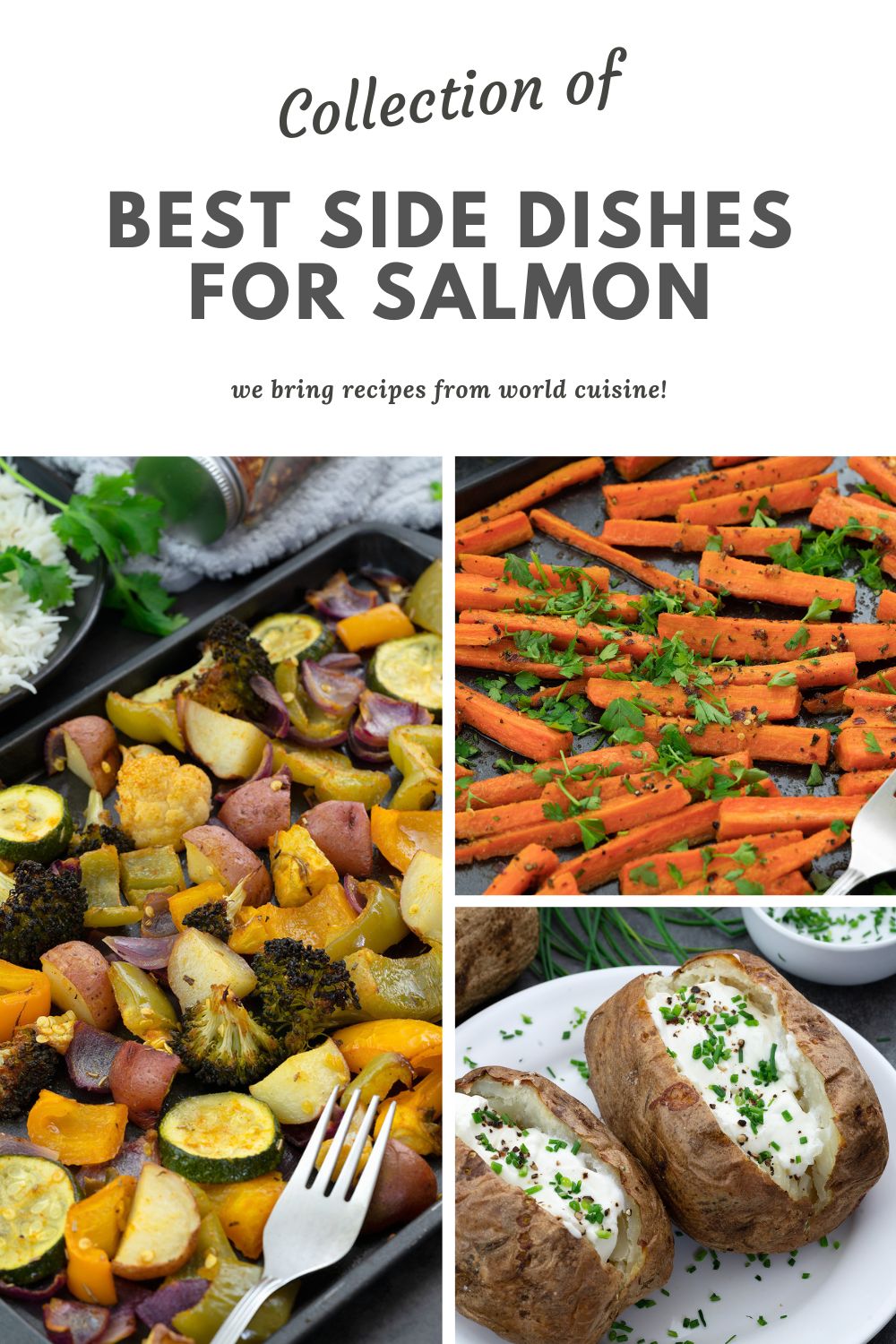 Jump to:
If you're in the mood for something a little more indulgent, our one-pot garlic parmesan pasta and white sauce pasta are sure to satisfy. And for those looking for more traditional rice dishes to go with your salmon, we've included recipes for basmati rice, brown rice, and spanish rice (also known as mexican rice). Whatever your preference, there's sure to be something on this list to complement your salmon perfectly and help you come up with delicious salmon dinner ideas.
You can also find a different collection of recipes below and more at recipe collections