Are you searching for delicious and flavorful seafood recipes for lunch and dinner? Look no further! This collection features the best seafood recipes, including shrimp, salmon, pasta and other fish dishes, all with easy step-by-step instructions.
These seafood recipes pair well with a variety of sides, such as roasted and baked vegetables, rice dishes, or simple salads. Whether you are seeking an appetizer, main course, or side dish for your lunch or dinner, these seafood recipe ideas are sure to impress.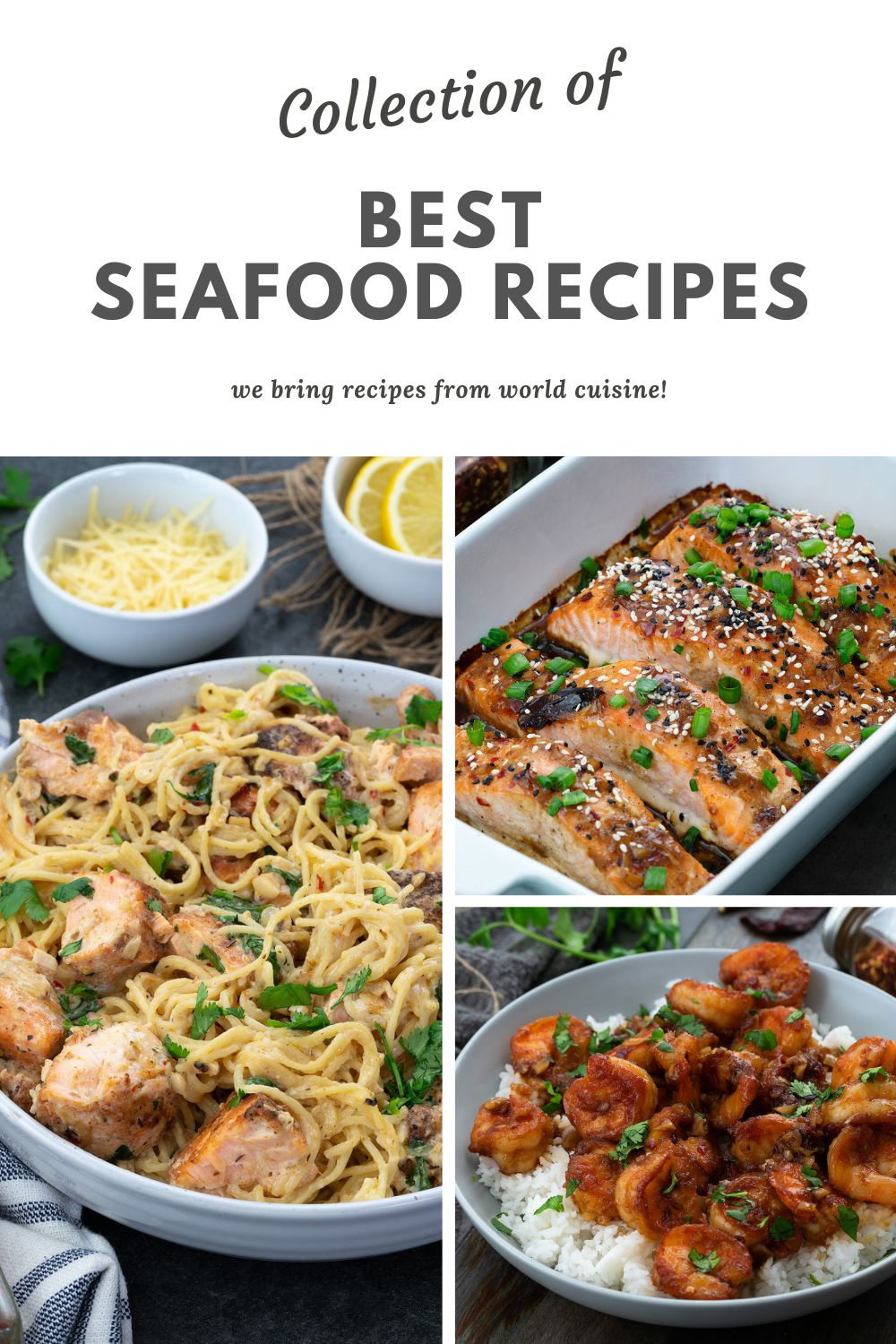 Jump to:
From our favorite honey glazed salmon to beginner-friendly air fryer shrimp and one-pot meals like salmon pasta, we have something for everyone. The recipes in this post are easy to follow, with supporting images and videos to help you prepare delicious seafood dishes at home to enjoy with your family.
Let's get cooking!
You can also find different collections of recipes below and more at recipe collections.