Roasting vegetables in the oven is a simple and delicious way to cook a variety of vegetables. Not only is it an easy cooking method, but it also brings out the natural flavors of the vegetables, making them taste even better. There are countless ways to roast vegetables, and they can be paired with a variety of seasonings and sauces to create endless flavor combinations. Whether you're looking for a simple roasted vegetables recipe or something a little more complex such as eggplant parmesan, there are plenty of options to choose from.
One of the great things about roasted vegetables is that they can be prepared in advance and stored in the fridge or freezer for later use. This makes them a convenient and healthy option for busy weeknights or meal prep. Plus, roasted vegetables are a great way to add more nutrients to your diet. They can be paired with a protein source, such as roasted chicken, or tofu, or served as a side dish to complete a meal.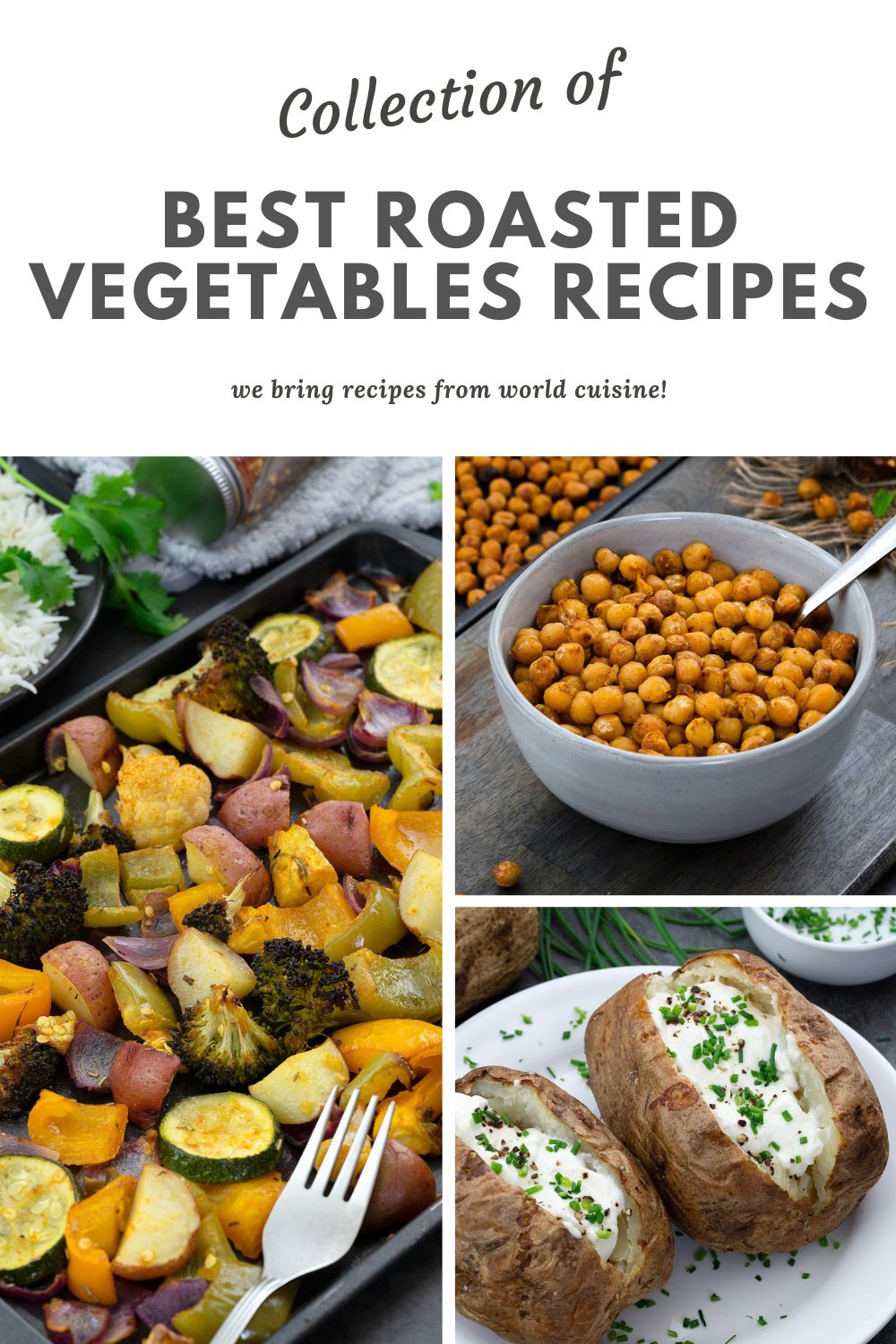 Jump to:
In this post, we will be sharing some of the best oven roasted and baked vegetable recipes, including dishes with beans, potatoes, chickpeas, cauliflower, asparagus, broccoli, carrots, paneer, eggplants, and more. We will also provide tips on how to roast vegetables in the oven, including the best temperature and cooking times, as well as some delicious seasonings and sauces to try. Whether you're a seasoned cook or just starting out in the kitchen, these recipes are sure to become favorites in your home.
You can also find different lists below and more at recipe collections.