As life can get busy and hectic, cooking a healthy and satisfying dinner can be a challenge. The good news is that there are plenty of easy and delicious baked dinner recipes that can save you time and energy while still delivering a tasty meal. Whether you're looking for a classic chicken parmesan or a flavorful roasted vegetable dish, the following list has got you covered.
For a hearty and comforting meal, try the baked chicken and rice recipe. This dish features tender chicken and fluffy rice baked together with flavorful seasonings and vegetables. Another classic chicken dish is the chicken parmesan, which can be made in either baked or crispy form. Coated in a crispy breading and smothered in tomato sauce and melted cheese, it's a crowd-pleaser that's perfect for a cozy night in.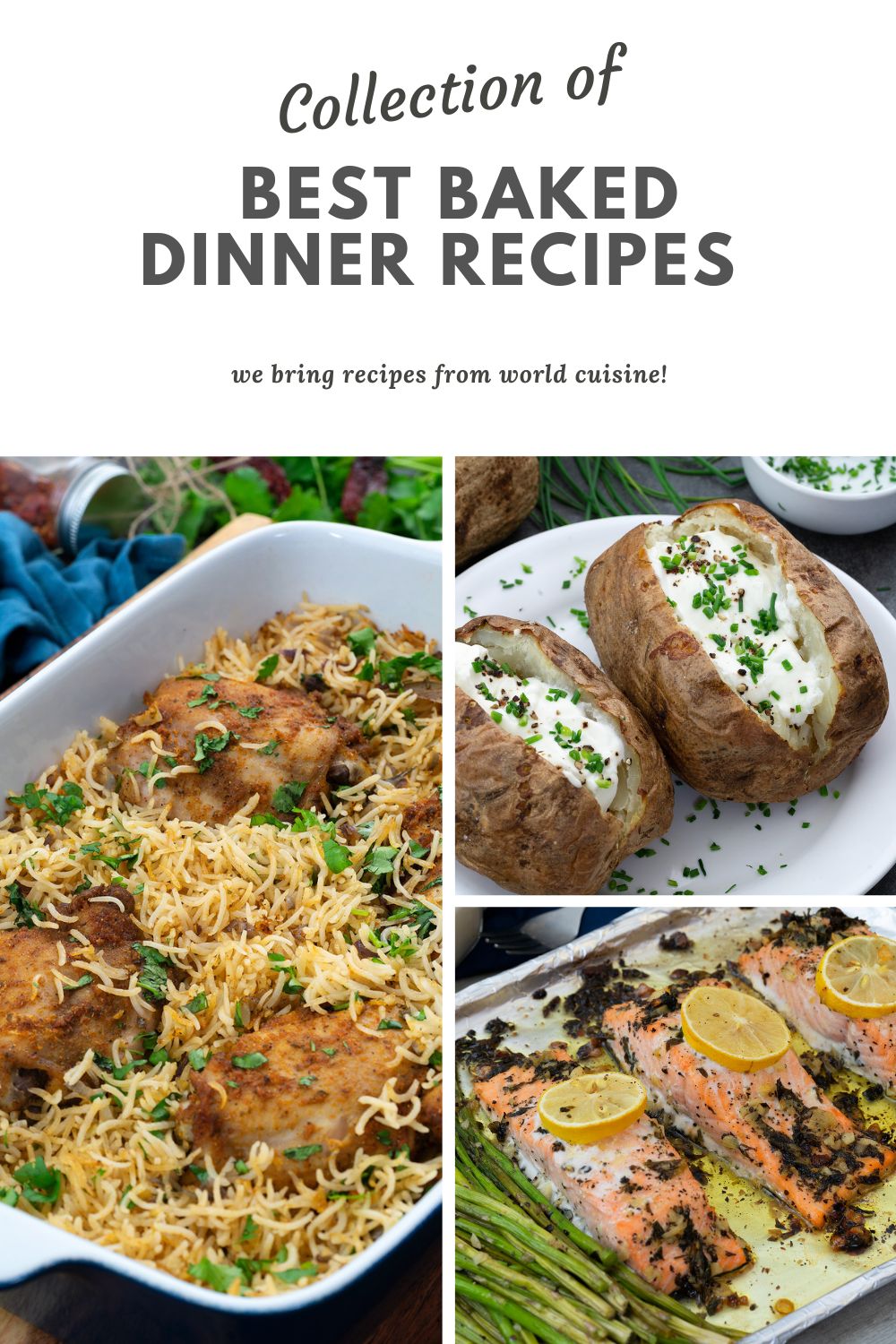 Jump to:
The spinach stuffed chicken breast is another great baked dinner option that is both flavorful and healthy. Tender chicken breasts are stuffed with a mixture of spinach, garlic, and cheese, then baked to perfection. This dish is packed with protein and vitamins, making it a great option for a post-workout meal or a nutritious weeknight dinner.
For a vegetarian option, the eggplant parmesan is a delicious twist on the classic chicken parmesan. Sliced eggplant is breaded and baked until crispy, then layered with tomato sauce and cheese for a cheesy and savory dish. If you're in the mood for seafood, the garlic butter baked salmon or teriyaki salmon are easy and flavorful options that are sure to impress.
In addition to these protein-based recipes, there are also plenty of easy and healthy sides to pair with your meal. The baked potato is a classic and simple side dish that can be customized with various toppings, while roasted vegetables are a nutritious and flavorful addition to any meal. Whether you're cooking for a crowd or just looking for a quick and easy dinner, these baked dinner recipes are sure to satisfy.
You can also find different collections of recipes below and more at recipe collections.