Welcome to our collection of healthy dinner recipes from around the world! Eating a healthy dinner is an important part of maintaining a balanced diet and leading a healthy lifestyle. These recipes are not only nutritious, but they are also delicious and easy to prepare.
Whether you are looking for a meat-based dishes with chicken, salmon or shrimp, a vegetarian dish like vegetarian chili, vegetarian stir fry, or something in between, we have a variety of options for you to choose from. From quick and easy meals that can be thrown together in a matter of minutes, to more elaborate dishes that are perfect for a special occasion, we have something for everyone.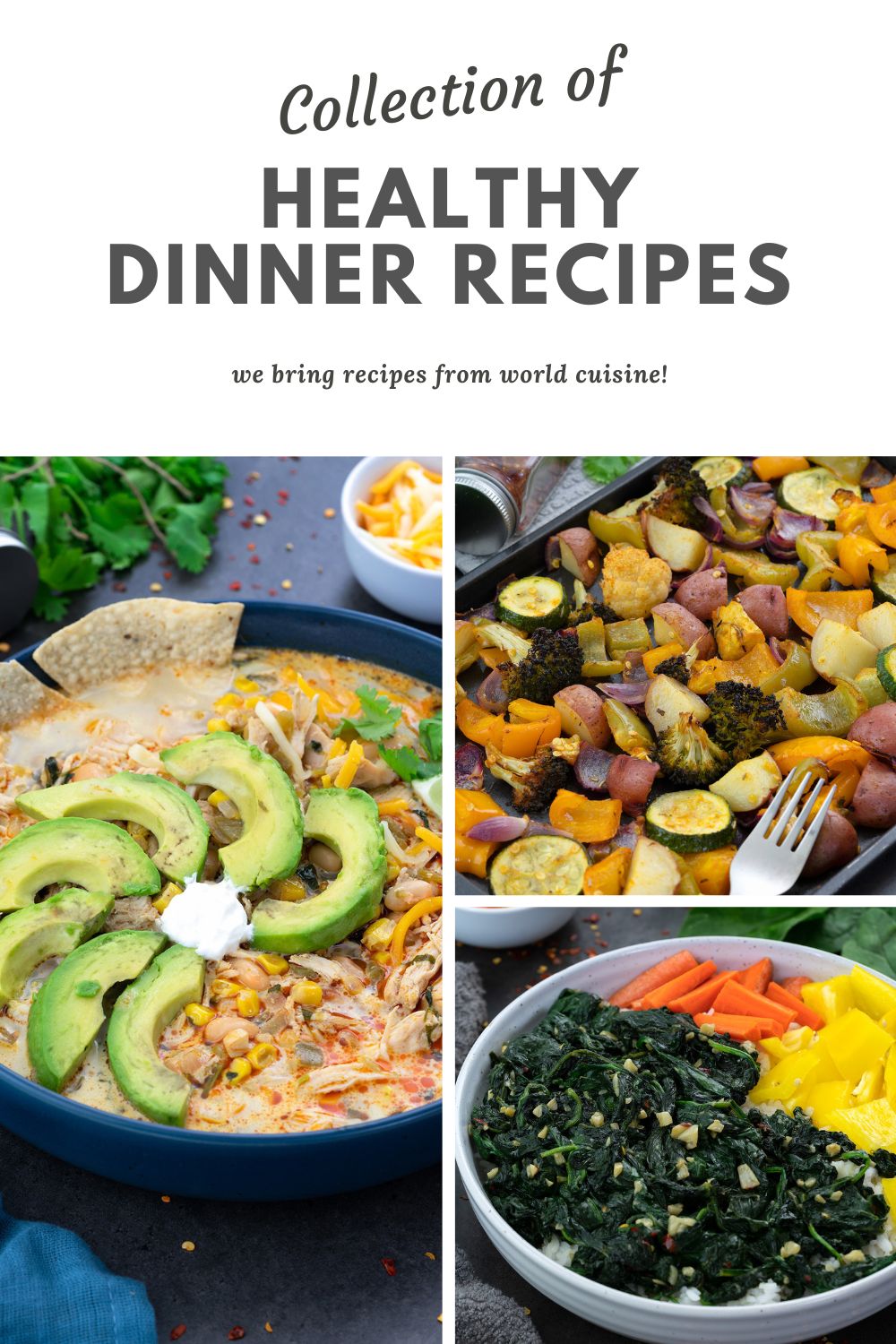 Jump to:
So, if you're looking to incorporate more healthy meals into your dinner rotation, look no further! Our collection of healthy dinner recipes has got you covered.
You can also find different collections of recipes below and more at recipe collections.