If you're a fan of cooking and exploring new flavors, you may have already tried different seasoning and marinade recipes. While store-bought seasoning blends and sauces are convenient, they often contain preservatives and additives that may not be the healthiest option. Fortunately, making your own seasoning blends and marinades at home is easier than you might think, and it allows you to tailor the flavors and ingredients to your liking.
In this post, we've compiled a list of homemade seasoning and marinade recipes that will add a burst of flavor to your dishes. These recipes include some classic favorites like taco seasoning, Italian seasoning, and fajita seasoning, which are versatile and can be used in a wide variety of dishes. We've also included some more unique blends like Cajun seasoning, which is perfect for spicing up seafood and poultry dishes, and curry powder and garam masala, which are essential for creating delicious Indian-inspired dishes.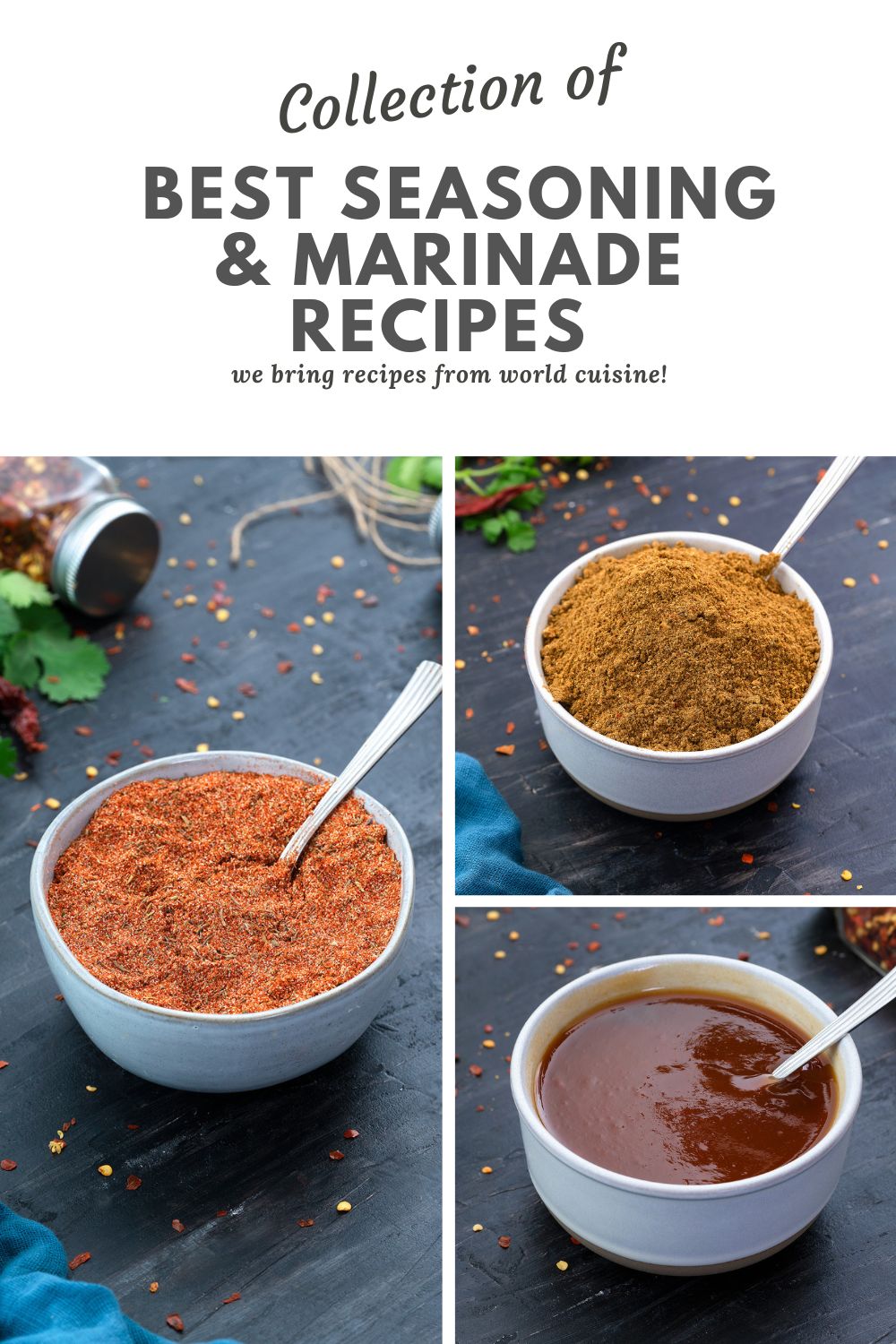 Jump to:
In addition to seasoning blends, we've also included some homemade sauce recipes that can be used as marinades or served as condiments. Homemade teriyaki sauce is a crowd-pleaser that is perfect for marinating chicken, salmon or beef, and sweet and sour sauce is a classic dipping sauce that pairs well with appetizers like egg rolls and spring rolls. Finally, we've included chimichurri sauce, a tangy and herbaceous sauce that originated in South America and is often used as a marinade or sauce for grilled meats.
We're always on the lookout for new and delicious recipes to share with our readers, and we'll be including some chicken, steak, and salmon marinade recipes in the future. These marinades will be perfect for adding flavor and tenderness to your favorite cuts of meat or seafood. Stay tuned for our upcoming post where we'll share these tasty marinade recipes with you.
Overall, making your own seasoning blends and marinades is a great way to add depth and complexity to your dishes while avoiding unhealthy additives. We hope this list inspires you to try out some new flavors and experiment with creating your own unique seasoning blends and sauces.
You could also find different collections of recipes below and more at recipe collections.