Welcome to our collection of delicious dressing recipes! Whether you're a seasoned home chef looking to elevate your salads or just someone who enjoys exploring new flavors in the kitchen, you've come to the right place. In this post, we've compiled a diverse list of dressing recipes that will add a burst of flavor to your salads, coleslaw, pasta dishes, and more.
Let's start with a classic: Coleslaw Dressing. It's the perfect blend of creamy and tangy, ideal for coleslaw, but versatile enough to use in various other dishes. Next up is Italian Dressing, a zesty and herbaceous option that can transform a simple salad into a Mediterranean delight. If you're a fan of all things creamy, you'll want to try our Ranch Dressing recipe, which is not only great for salads but also for dipping your favorite snacks.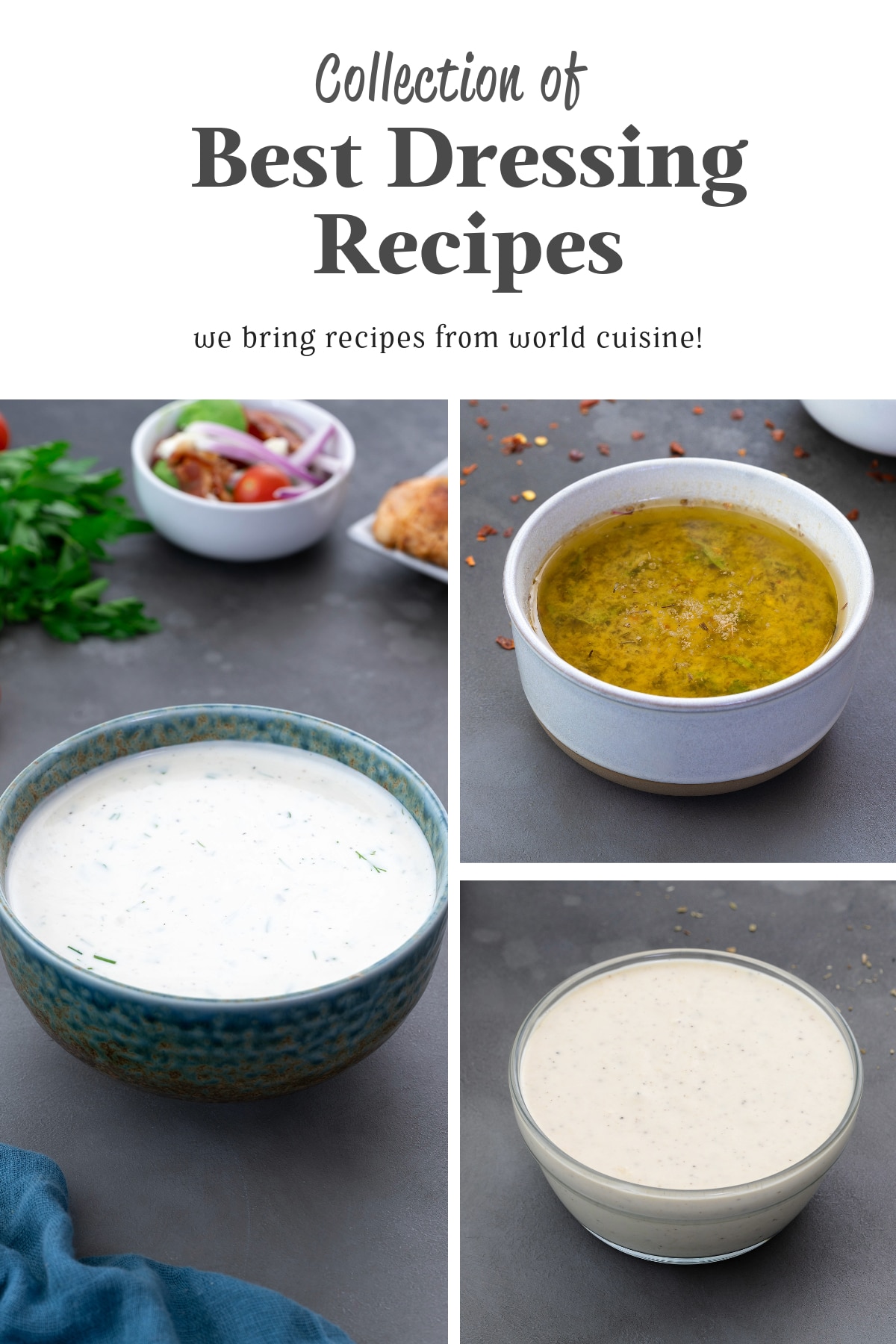 Jump to:
For those craving a taste of the Mediterranean, our Greek Salad Dressing is a must-try. It combines the bright flavors of olive oil, lemon, and herbs to create a dressing that pairs perfectly with Greek salad and grilled meats. If you're looking for variety, our Vinaigrette recipe offers five different variations, allowing you to customize your dressing to suit your mood and the ingredients on hand.
As we continue down the list, you'll find a versatile Caesar Salad Dressing, a sweet and tangy Honey Mustard Dressing that's perfect for salads or as a dip, and a delightful Fruit Salad Dressing that brings out the natural sweetness of fruits. And don't forget our recipes for Basil Pesto, Pasta Dressing, and Tahini Dressing, which can add depth and richness to your pasta dishes and salads.
So, whether you're in the mood for something light and refreshing or something indulgently creamy, our collection of dressing recipes has got you covered. Stay tuned for more additions to our dressing repertoire, and let's embark on this flavorful culinary journey together!
You can also find different collections of recipes below and more at recipe collections.