Dips are a must-have for any gathering, party or casual get-together. They're perfect for enhancing the flavor of appetizers, chips, and even veggies. Whether it's a tangy, spicy or sweet dip, they always add an extra kick to any dish. If you're a fan of dips, then you're in luck because we have a fantastic list of recipes that will make your taste buds dance with joy!
First up, we have the classic Tartar Sauce. This creamy, tangy sauce is perfect for dipping seafood, and it's super easy to make. All you need is Mayonnaise, pickles, onions, and some herbs to create this delicious sauce that will take your fried fish to the next level.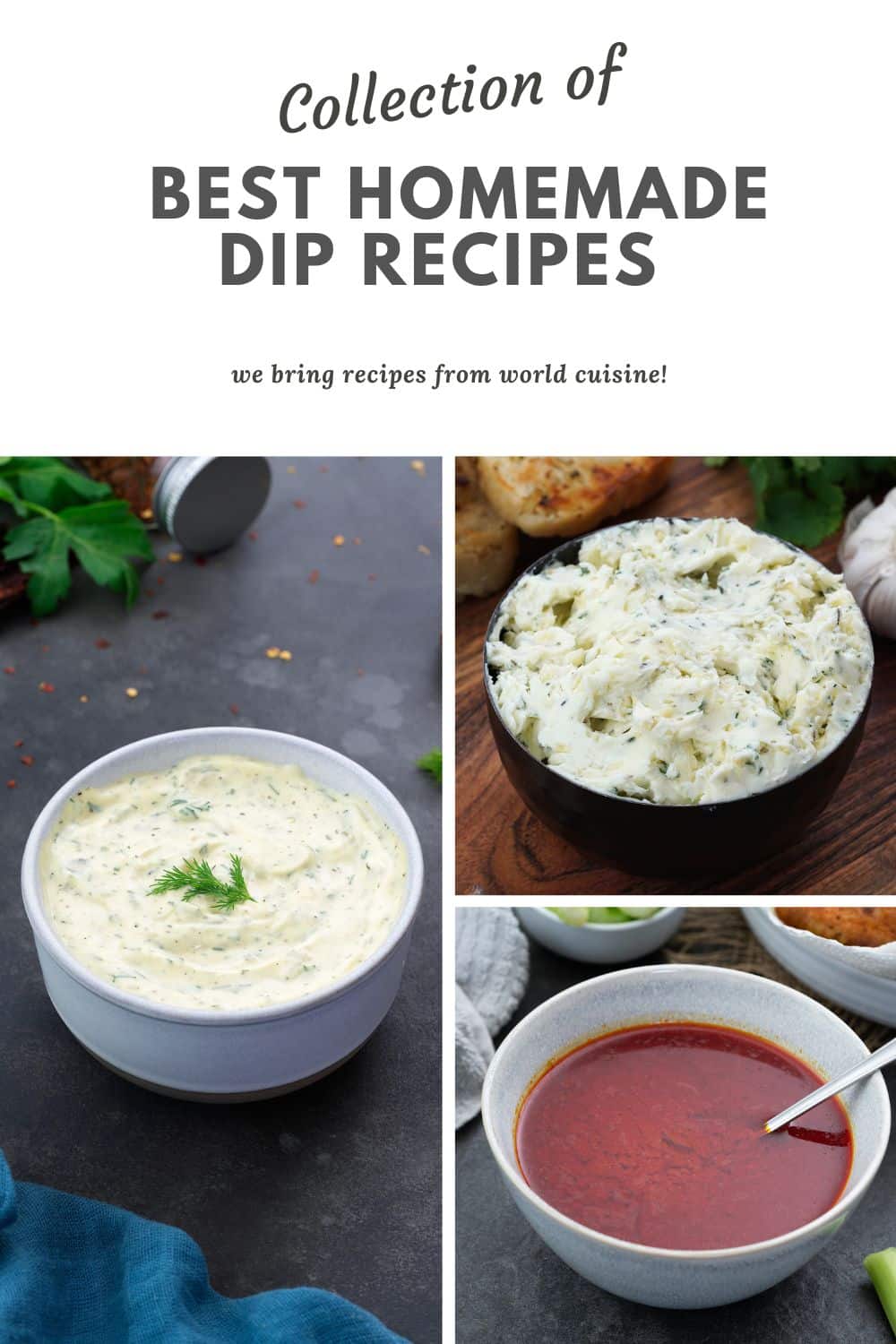 Jump to:
If you're a fan of grilled meats, then you'll love our ChimiChurri Sauce. This Argentinean sauce is a perfect blend of parsley, garlic, oregano, and vinegar that will add a tangy, herbaceous flavor to any grilled meat. Plus, it's super easy to make!
For those of you who love Greek food, you can't go wrong with Tzatziki. This creamy, garlicky sauce is made with yogurt, cucumber, garlic, and lemon juice. It's perfect for dipping veggies, pita bread, or even grilled meats.
If you're looking for something with a little bit of a kick, then you need to try our easy homemade Guacamole recipe. Made with ripe avocados, tomatoes, onions, and lime juice, this simple recipe is packed with flavor and can be made in just a few minutes.
Garlic Parmesan Sauce is perfect for pasta, chicken, or even as a dip for breadsticks. It's made with butter, garlic, Parmesan cheese, and cream, making it rich and indulgent. It's a perfect recipe for when you want to treat yourself to something special.
These are just a few of the many dips you can make at home. With a little creativity, you can create your own signature dips that are sure to impress your guests. So, go ahead and experiment with different flavors and ingredients to find your perfect dip!
You could also find different collections of recipes below and more at recipe collections.