Fried chicken is a beloved dish that can be found in many different cultures around the world. From the classic fried chicken to the spicy chicken 65, there are so many delicious variations to try. In this post, we will explore some of the most popular fried chicken recipes from around the globe.
First, we will start with the classic crispy fried chicken. This dish is made by coating chicken pieces in a mixture of flour, spices, and buttermilk, and then frying them in a large pot of oil until they are golden brown and crispy. It is a southern classic that is enjoyed by people of all ages.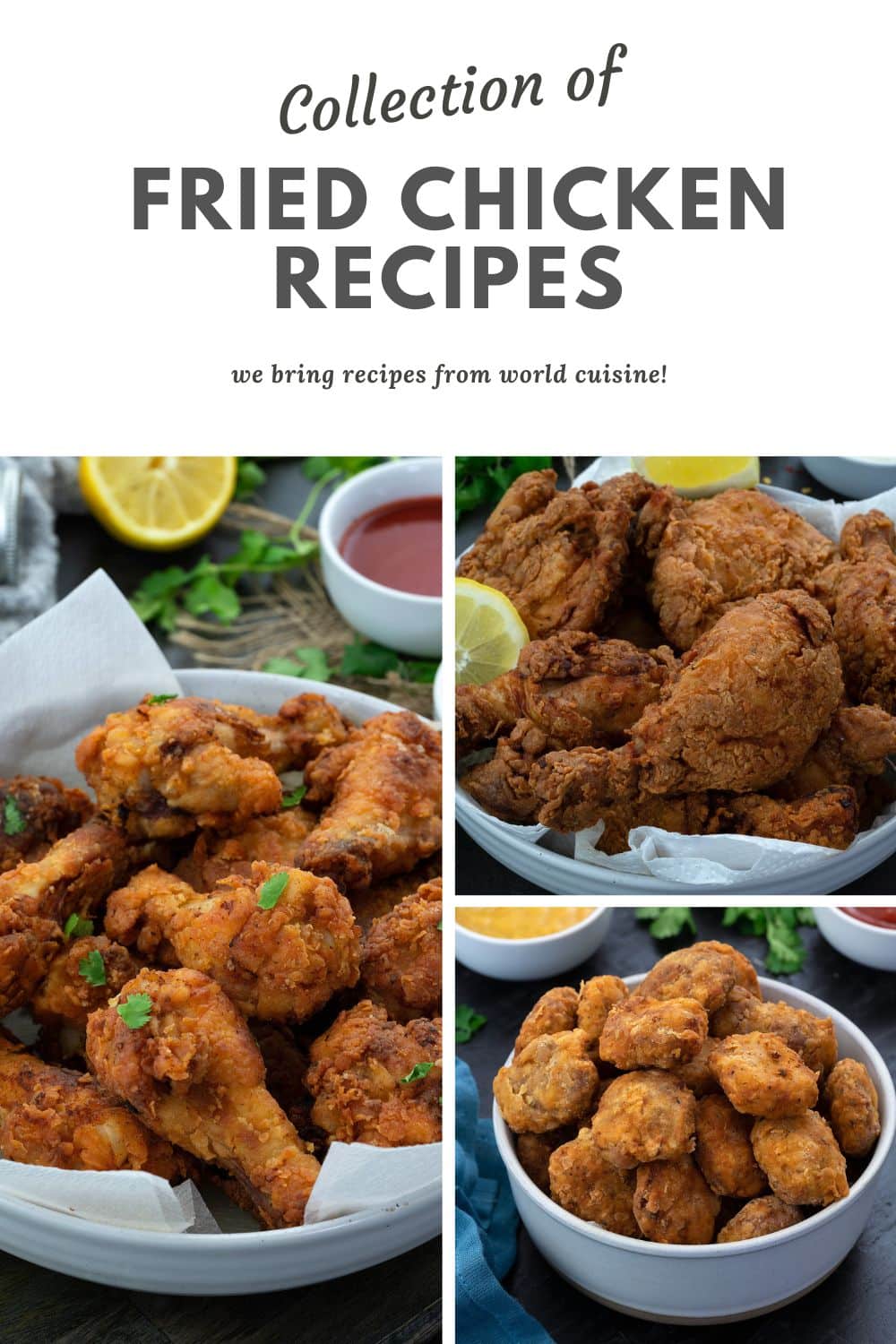 Jump to:
Next, we have chicken nuggets. These bite-sized pieces of chicken are coated in breadcrumbs and fried until they are crispy and golden brown. They are a popular choice for kids and are often served with dipping sauces such as BBQ or honey mustard.
We also have popcorn chicken, or chicken pop, which is a popular snack at fast food chains such as KFC. It is made by coating small pieces of chicken in a mixture of flour and spices, and then frying them until they are crispy and flavorful.
In addition to these dishes, we will also be exploring fried chicken wings, garlic parmesan wings, chicken parmesan, and air fryer versions of chicken wings. We will also be introducing some international flavors with chicken pakora, chicken 65, chicken lollipop, and chilli chicken and more.
I hope you enjoy trying out these delicious fried chicken recipes! Don't be afraid to get creative and try out different coatings and seasonings to find your perfect fried chicken recipe. Happy cooking!
You could also find a different collection of recipes below and more at recipe collections.