Welcome to our collection of chicken wings recipes! Chicken wings are a classic party food and are perfect for serving at gatherings or for a tasty snack any time. In this post, we will be sharing some of our favorite recipes for making delicious and juicy chicken wings at home. Whether you prefer your wings fried, air fried, or baked, we've got a recipe for you in this collection.
The recipes include crispy oven-baked chicken wings, air fryer chicken wings, buffalo wings, garlic parmesan wings, and fried chicken wings and more. Each of these recipes is sure to be a hit with your family and friends.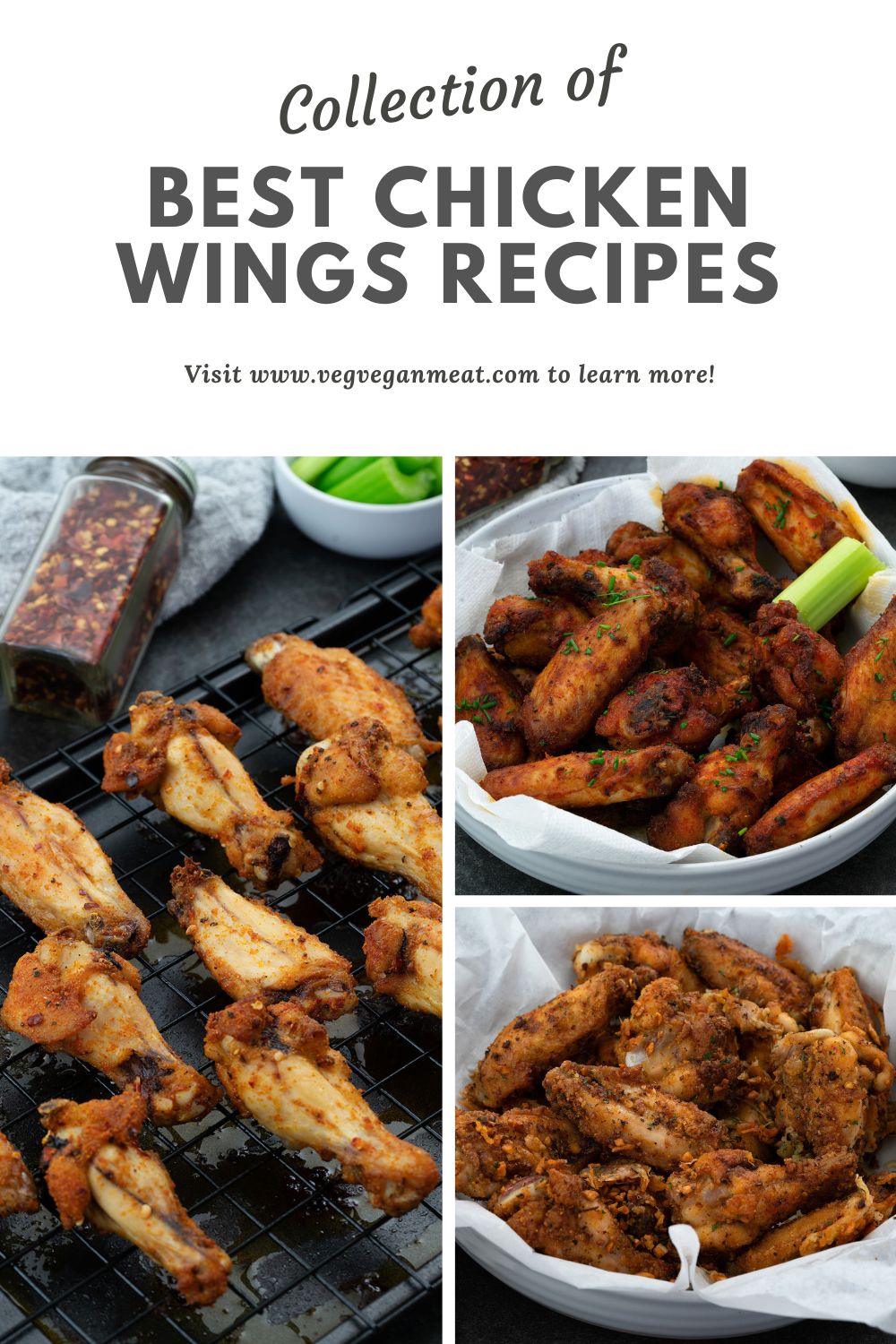 Jump to:
In addition to the wing recipes, we will also be sharing recipes for some delicious sauces to go with your wings. Our buffalo wings sauce and garlic parmesan sauce are both easy to make and add a lot of flavor to your wings. We hope you enjoy trying these recipes and experimenting with different flavors and cooking techniques to find your perfect chicken wing recipe.
You can also find a different collection of recipes below and more at recipe collections