Welcome to our collection of chicken breast recipes! In this post, we will be sharing some of our favorite recipes for using chicken breast in delicious and satisfying lunch and dinner dishes. Chicken breast is a versatile ingredient that can be used in a variety of dishes, from classic baked and fried chicken to more exotic flavors like curry and stir stir fry.
In this post, we will be sharing recipes for a variety of chicken breast dishes, including everything from classic baked chicken breast and honey garlic chicken breast to more exotic flavors like chicken tikka masala and panang curry. Each of these recipes is easy to make and packed with flavor. Whether you're in the mood for something classic like baked chicken or something more exotic like curry or stir fry, we've got a recipe for you in this collection.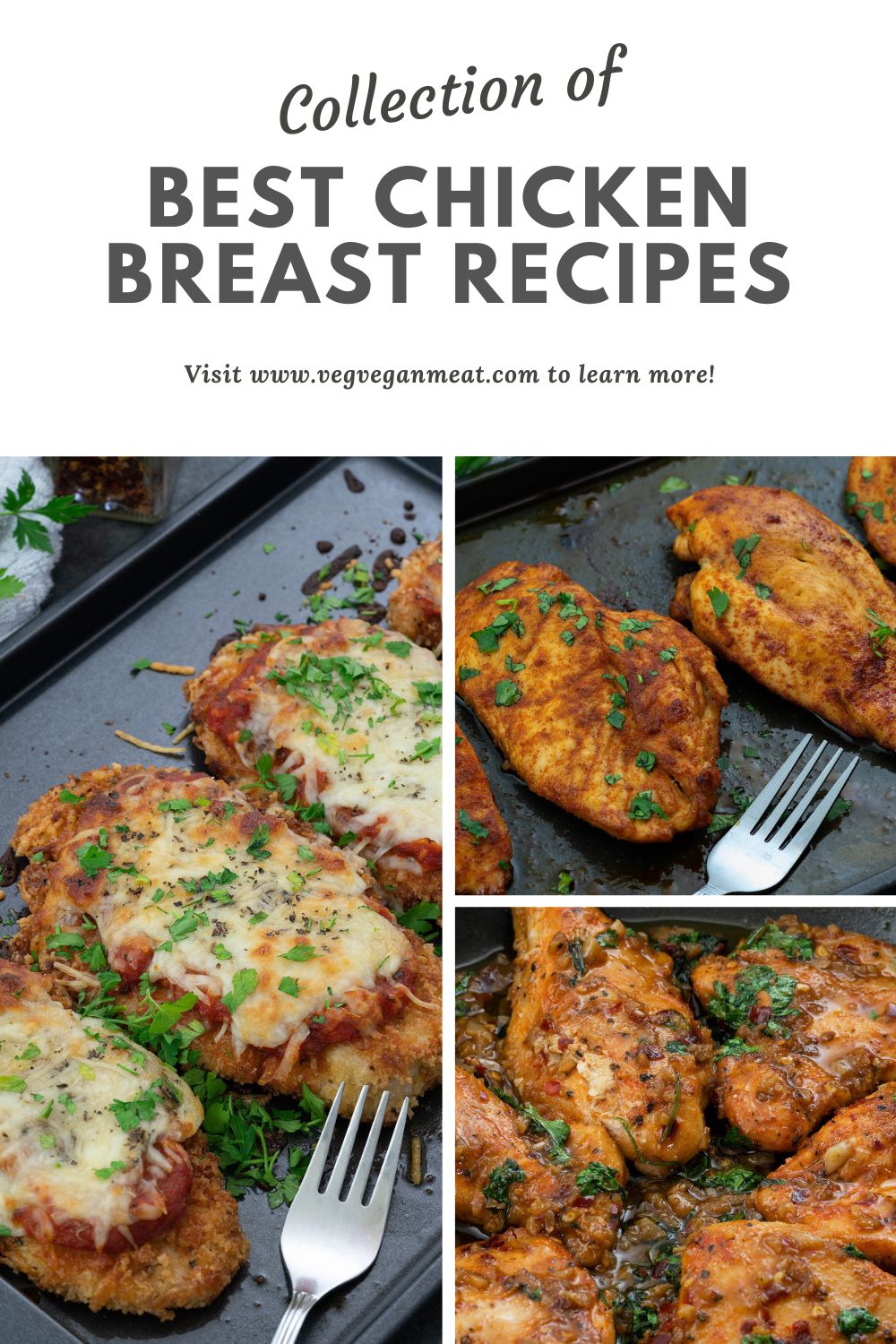 Jump to:
We'll also be sharing some delicious and easy-to-make chicken breast recipes like garlic butter chicken, chicken parmesan (chicken parmigiana), spinach stuffed chicken breast, and lemon chicken. These dishes are perfect for busy weeknights or for impressing your guests at dinner parties. So if you're looking for some new and delicious ways to enjoy chicken breast for lunch and dinner, be sure to check out our collection of recipes. We hope you find some new favorites to add to your meal rotation.
You can also find a different collection of recipes below and more at recipe collections