Fish is a versatile and healthy ingredient that can be used in a variety of recipes. From simple, easy dishes like pan fried salmon to more elaborate and sophisticated meals like fish biryani, teriyaki salmon there are endless options when it comes to cooking with fish. Whether you're looking for a quick dinner solution, a fancy dinner party, or a healthy recipe there's a fish dish out there for every occasion.
In this post, we have compiled a collection of some of the best fish recipes from around the world, featuring cuisines such as Chinese, Thai, Japanese, Indian and American. These recipes showcase the diverse and delicious ways in which fish can be used in cooking. From classic fish dinners to more creative and unique dishes, there is something for everyone in this selection of fish recipes.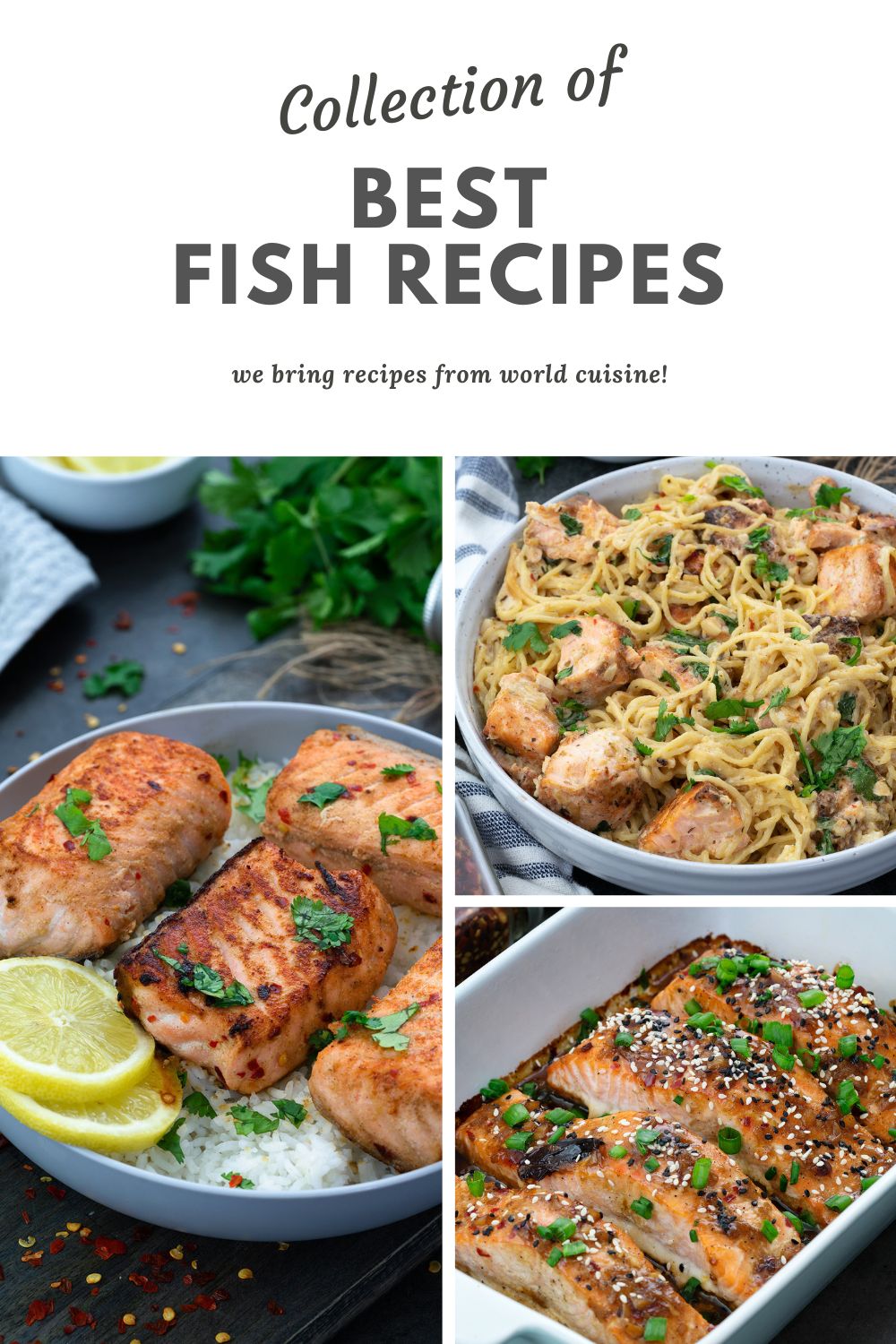 Jump to:
One of the best aspects of this list is that it includes a range of recipes from around the world that can be prepared using various cooking methods, such as pan frying, baking, and air frying. This provides a greater range of options for you to choose from in your kitchen. Whether you are a seasoned pro in the kitchen or just starting out, these recipes are sure to inspire and delight.
So, if you're looking to incorporate more fish dishes into your lunch or dinner, look no further! Our collection of fish recipes has got you covered.
You can also find different collections of recipes below and more at recipe collections.