Welcome to our collection of delicious omelette recipes from around the world! Whether you're looking for a hearty breakfast to start your day, a quick and easy lunch, or a satisfying dinner, an omelette is a versatile choice. Omelettes are made by beating eggs and cooking them in a pan, often with added ingredients such as cheese, vegetables, or meat.
In this post, we will explore several different omelet recipes from around the world, including the Egg Foo Young, a Chinese omelette filled with vegetables and meat; the Western omelet, a classic American omelette with cheese and vegetables; the Tamagoyaki, a Japanese omelette made with rolled layers of egg; the Spanish omelette, a thick and hearty omelette filled with potatoes and onions; the spinach omelet, a healthy option filled with nutrient-rich spinach; the egg white omelet, a lighter version made with egg whites only; and the chickpea flour omelette, a vegan omelette made with chickpea flour.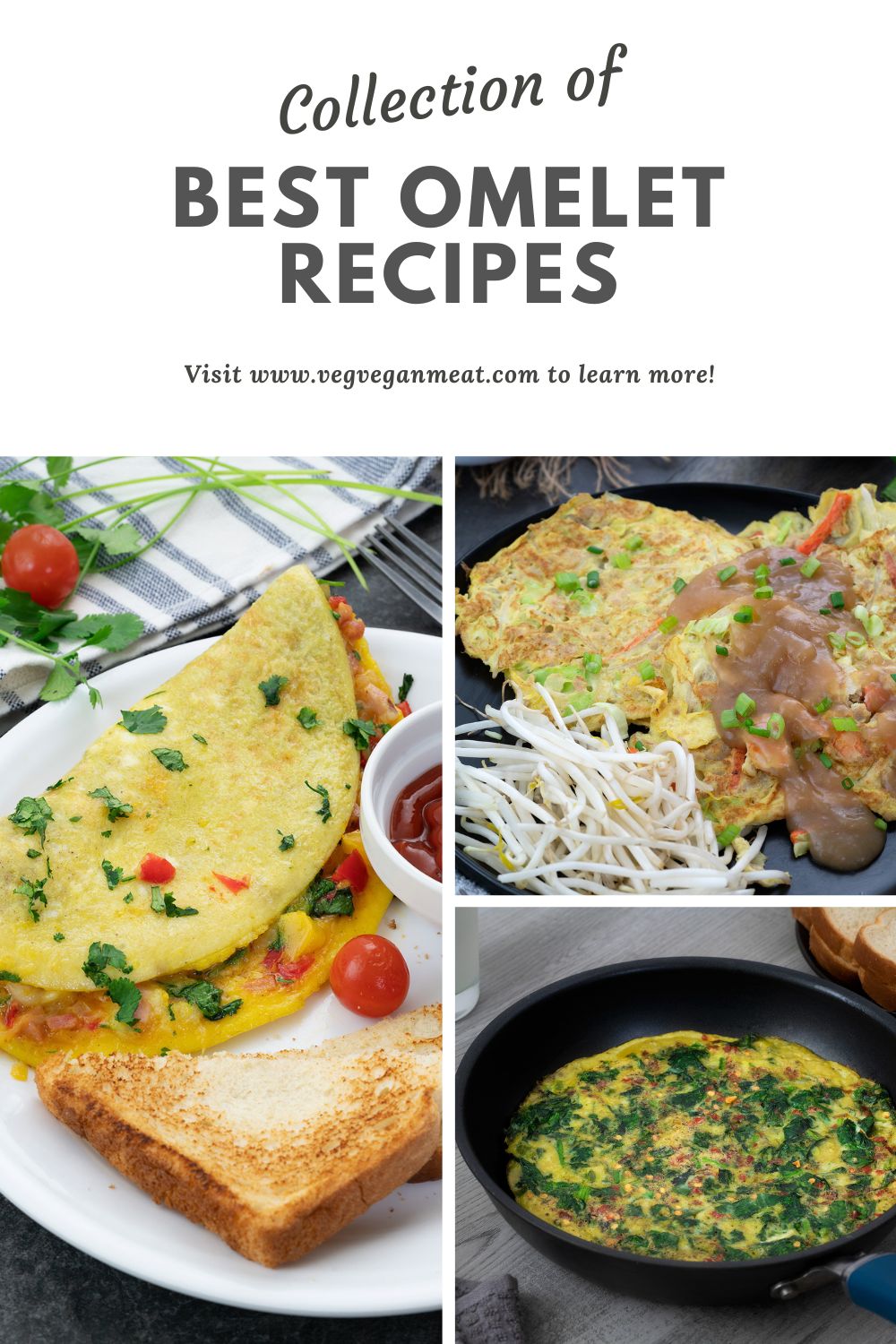 Jump to:
With so many different types of omelette recipes to choose from, you're sure to find something that suits your taste and dietary preferences. No matter which recipe you choose, these omelets are sure to be a delicious and satisfying meal. So why wait? Break out the eggs and get cooking with these tasty omelette recipes today!
You can also find a different collection of recipes below and more at recipe collections