Breakfast is the most important meal of the day, and Eggs are a versatile ingredient that can be used in a variety of dishes, making them a popular choice for breakfast. Whether you prefer them scrambled, fried, or in an omelette, there are endless possibilities when it comes to preparing eggs for breakfast.
In this post, we will be exploring several delicious egg recipes that are perfect for starting your day off right. First up, we have the egg white omelette, a protein-packed option for those looking to cut back on calories or cholesterol. For a burst of greens, try the spinach omelette, or go for the classic Western Omelet with diced ham, onions, and peppers. Not sure how to make an omelette? We've got you covered with a step-by-step guide on How to Make an Omelette.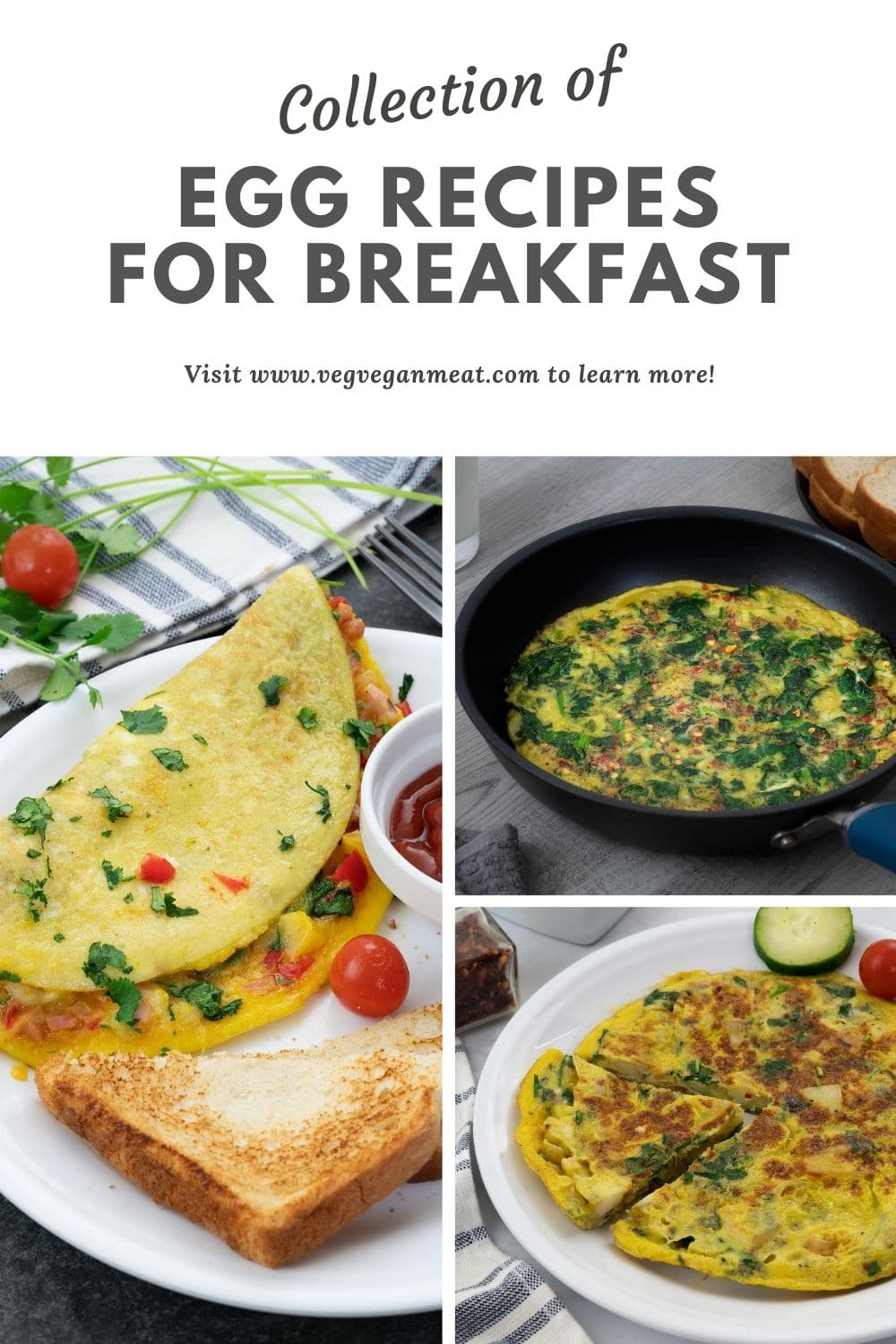 Jump to:
For a taste of international flavors, check out the Spanish Omelette, also known as a tortilla, made with potatoes and onions. Or try the Egg Foo Young, a Chinese omelette with vegetables and meat served over rice. And for a unique twist, try the Tamagoyaki, a Japanese omelette made with layers of rolled, sweetened egg. And if you're in a rush, a simple Egg Sandwich is always a quick and satisfying option. And for those who prefer their eggs scrambled, we've included three different types to try: plain, with veggies, and with masala.
You can also find a different collection of recipes below and more at recipe collections.