Chicken soup is a comfort food that has been enjoyed across cultures for centuries. It is a warm and nourishing meal that can be customized to suit your taste preferences and dietary needs. Whether you're looking for a classic chicken noodle soup or something more exotic like a chicken tortilla soup, there's no shortage of delicious recipes to try.
One of the best things about chicken soup is its versatility. It can be made with a variety of ingredients and seasonings to create a dish that's uniquely yours. For example, the Chicken Ramen recipe on our blog is a fusion of Japanese and American flavors, featuring tender chicken, chewy noodles, and a savory broth that's packed with umami. If you're a fan of spicy food, you might prefer our White Chicken Chili recipe, which includes jalapenos, cumin, and chili powder for a kick of heat.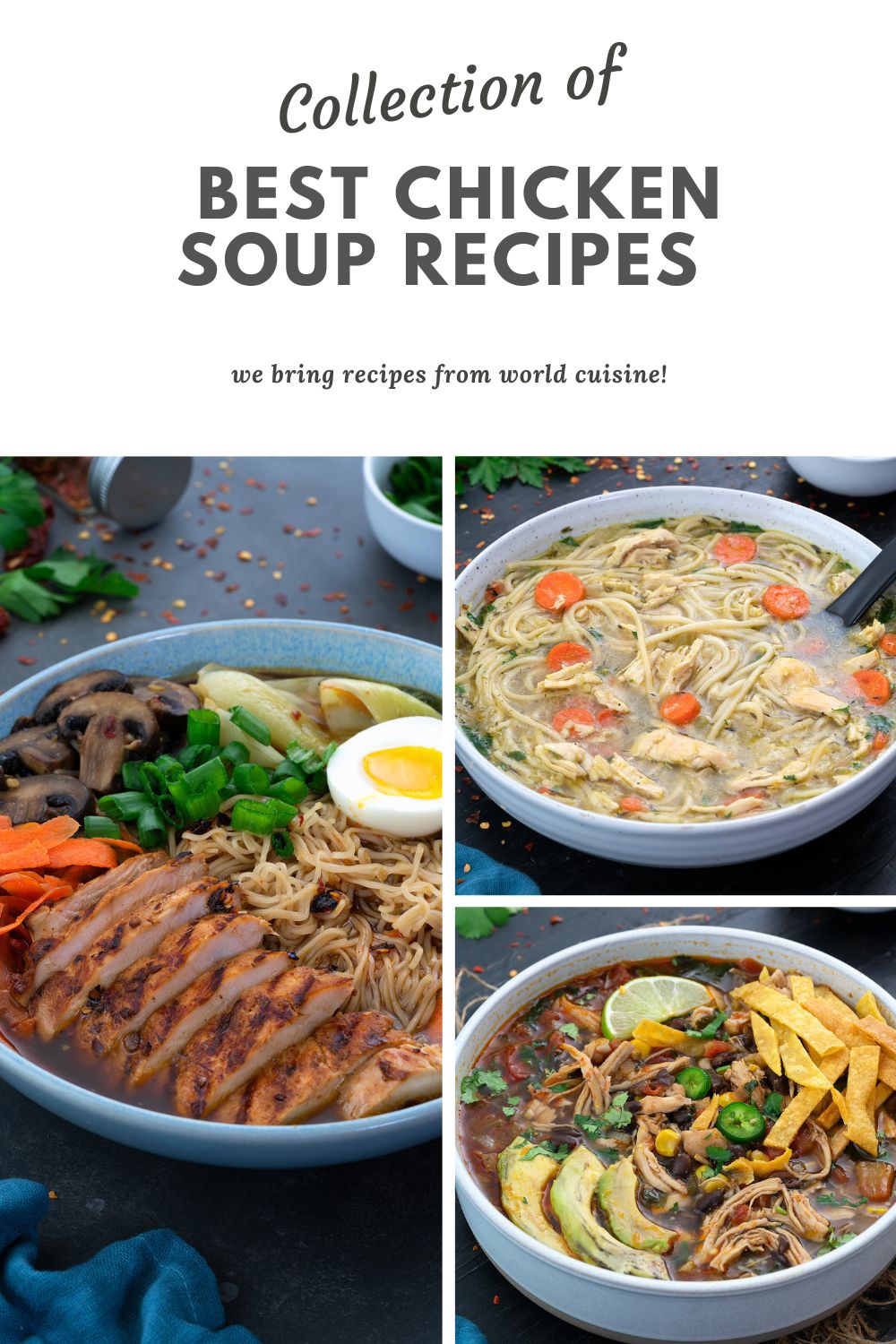 Jump to:
Chicken soup is also a great way to use up leftovers and reduce food waste. For instance, the Chicken and Rice Soup recipe is a simple but satisfying meal that can be made with leftover roast chicken and rice. It's a budget-friendly option that's perfect for meal prep or a cozy night in.
Finally, chicken soup is known for its health benefits. It's rich in protein, vitamins, and minerals that can help boost your immune system and improve digestion. The Hot and Sour Soup recipe is a tangy and spicy soup that includes ingredients like ginger, garlic, and vinegar that are believed to have medicinal properties.
In summary, chicken soup is a delicious, versatile, and healthy meal that can be customized to your liking. Whether you prefer a classic recipe like Chicken Noodle Soup or something more adventurous like Tamilnadu-style Chicken Soup, there's a recipe on our blog that's sure to satisfy your cravings. So grab your apron and get ready to cook up a batch of hearty and flavorful chicken soup!
You can also find different collections of recipes below and more at recipe collections.