Comfort food is a universal concept that brings people together, regardless of where they come from. It is a reminder of home, a way to unwind, and a source of warmth and happiness.
In this post, we will take a journey around the world and explore some of the most popular comfort food recipes that can be served for both lunch and dinner. From the spicy and hearty vegetarian chili to the tangy and savory hot and sour soup, these soup recipes will provide you with a taste of different cultures and cuisines.
We will also be showcasing some classic comfort food dishes such as the creamy and delicious fettuccine alfredo and the comforting eggplant parmesan. But we will not stop there, we will also be introducing you to some new and exciting comfort food recipes like the Garlic Butter Shrimp Pasta, Honey Garlic Shrimp, and Spinach Stuffed Chicken Breast.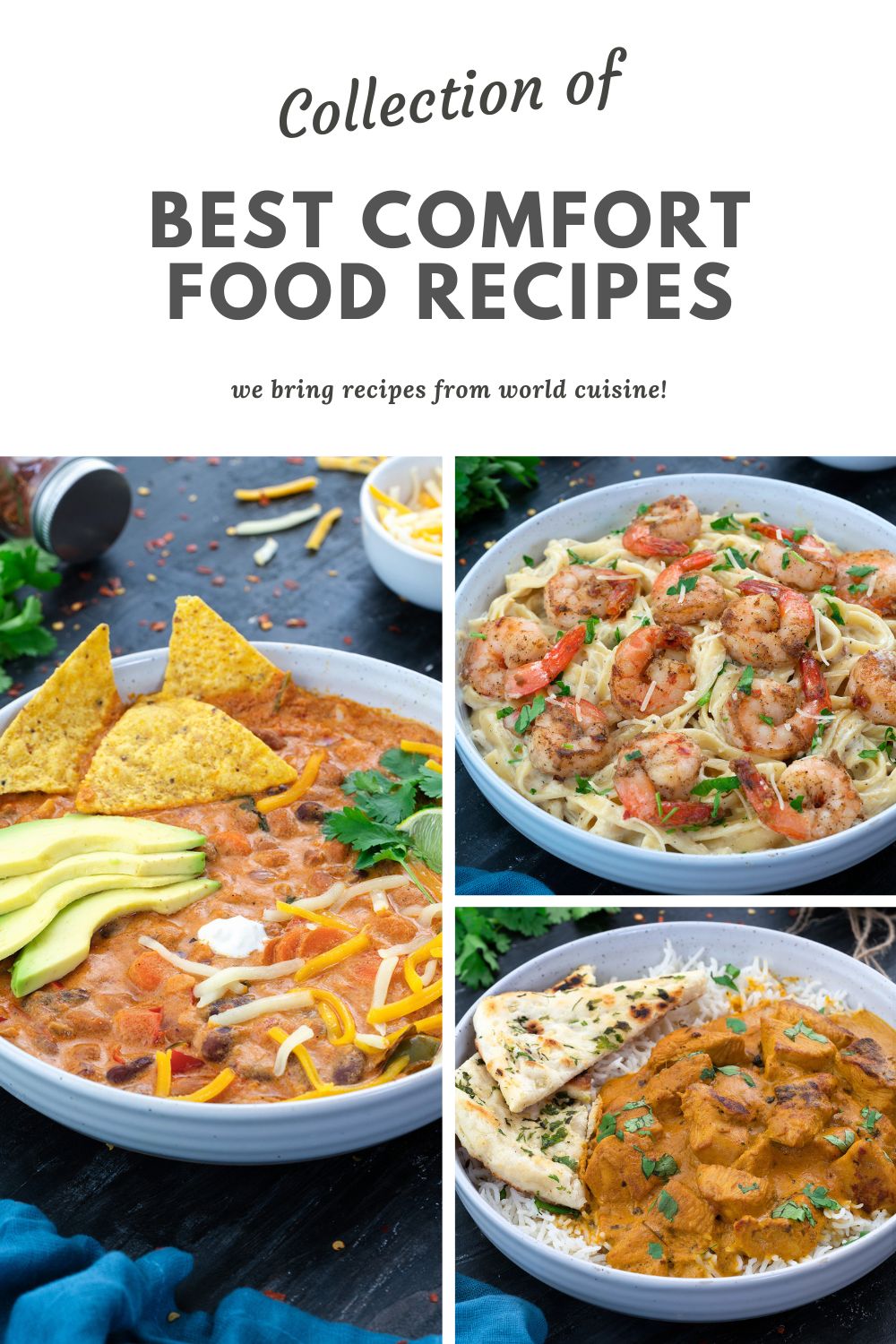 Jump to:
Whether you are a fan of Asian cuisine or are looking for something more traditional, this post has something for everyone. From the popular and classic dishes like Pad Thai and Chicken Fried Rice, to the more contemporary options like Orange Chicken, General Tso's Chicken, and Buffalo Wings, there is something to satisfy every taste preference. Additionally, we will also include some vegetarian options like Paneer Tikka Masala, Samosa Recipe and Samosa Chaat.
So sit back, relax and let us take you on a culinary journey through the world of comfort food. These recipes are not only delicious but also easy to make, so you can enjoy a comforting meal in no time. Happy cooking!
You can also find different collections of recipes below and more at recipe collections.