Air frying has become an increasingly popular way to prepare meals in recent years, and for good reason. Not only does air frying result in healthier dishes, but it also requires minimal effort and cleanup. With the help of an air fryer, you can enjoy all of your favorite dishes without the added guilt.
In this post, we will be exploring some delicious and easy air fryer recipes that you can make at home. Whether you're looking for a quick weeknight dinner or a tasty appetizer for your next party, we've got you covered.
First up on our list are Air Fryer Brussels Sprouts. These crispy and flavorful vegetables are the perfect side dish for any meal. Simply season with your favorite spices, toss in the air fryer, and you'll have perfectly cooked Brussels sprouts in no time.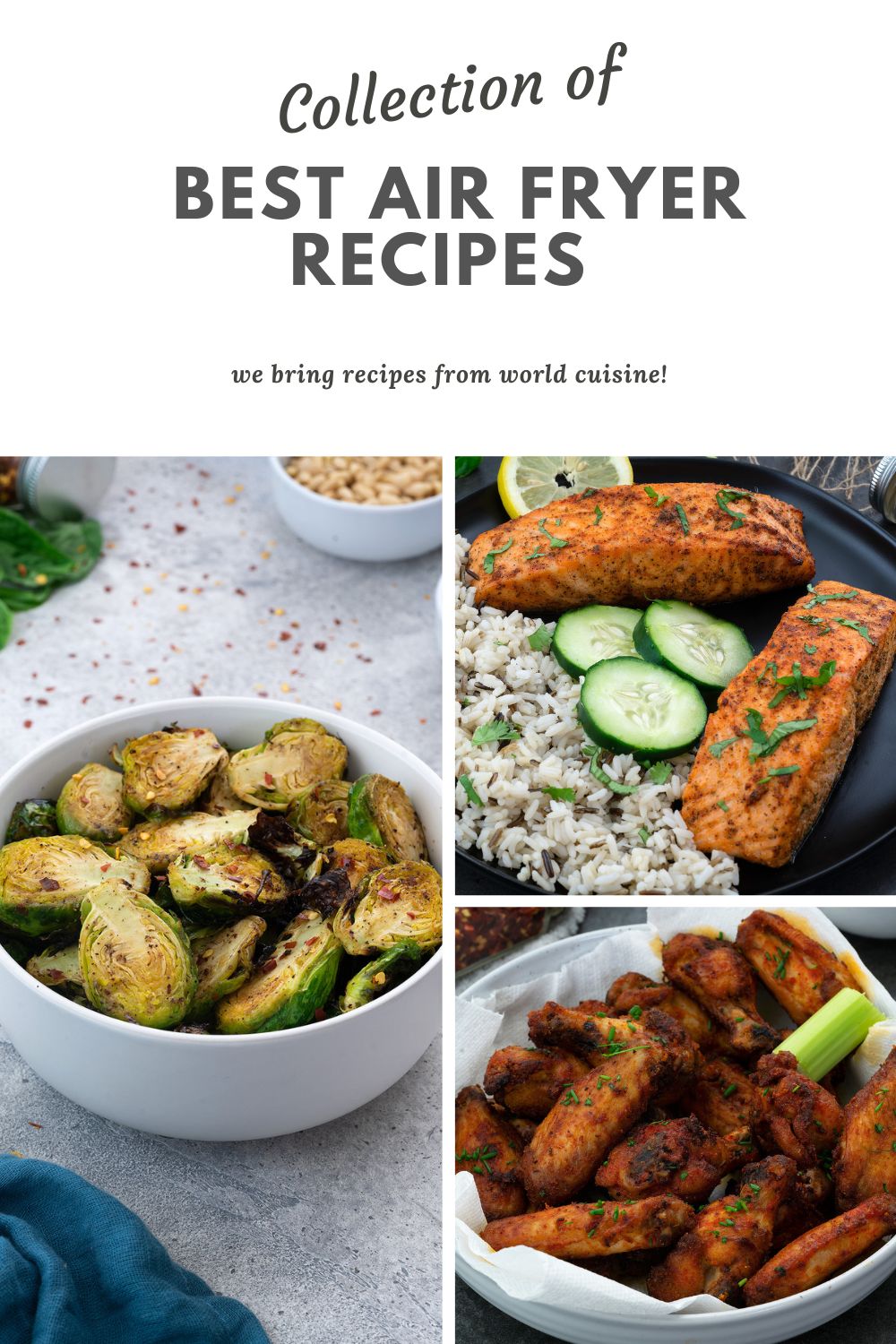 Jump to:
If you're a fan of seafood, you'll love our Air Fryer Salmon and Shrimp recipes. Not only are they delicious and easy to make, but they're also a great source of protein and healthy fats. Plus, cooking seafood in the air fryer helps to lock in all of those delicious flavors.
For our meat-loving readers, we have a variety of air fryer chicken recipes to choose from. Whether you prefer breast, thighs, or wings, we've got a recipe that will satisfy your cravings. And with the air fryer, you can enjoy crispy, juicy chicken without all of the added oil and calories.
So whether you're new to air frying or a seasoned pro, these recipes are sure to become some of your favorites. Get your air fryer ready and let's get cooking!
You could also find a different collection of recipes below and more at recipe collections.