Welcome to our collection of delicious and easy-to-follow vegetable side dish recipes! In this post, you'll find a variety of options to complement your main course and add some extra nutrition and flavor to your meals. From sauteed spinach to roasted vegetables and sauteed mushrooms, these recipes are sure to impress your family and friends.
One of our favorites is the sauteed spinach recipe. It's simple to make and only requires a few ingredients, but packs a punch of flavor. Spinach is a nutrient-dense green that's a great source of iron, calcium, and vitamins A and K. This recipe is a great way to incorporate more greens into your diet.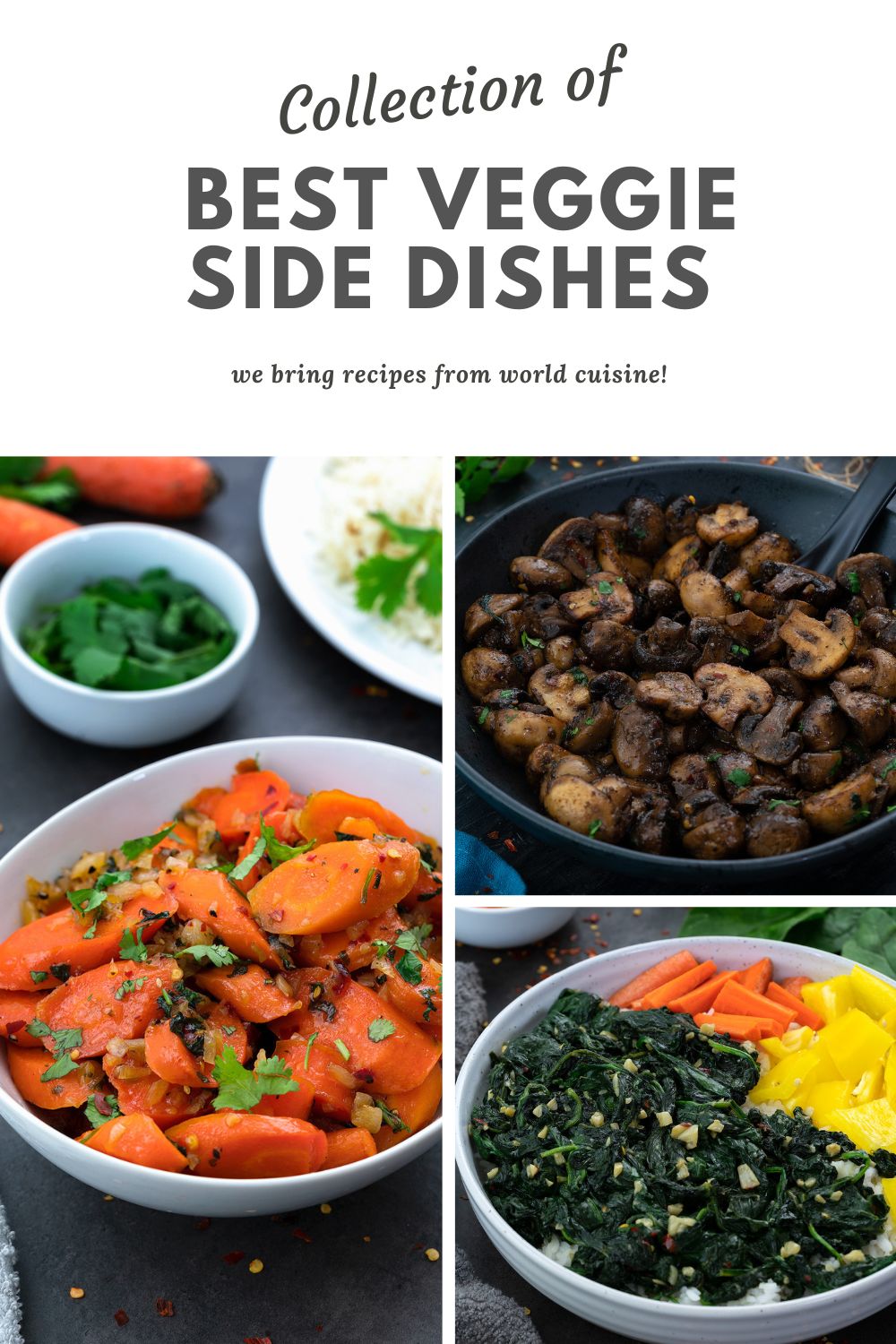 Jump to:
Another crowd-pleaser is our roasted vegetables recipe. This dish is perfect for using up any odds and ends of vegetables you have in the fridge. Simply chop up your favorite vegetables, toss them in a bit of oil and your choice of seasonings, and roast in the oven. The result is a delicious and healthy side dish that's perfect for any meal.
We also have a variety of sauteed and roasted vegetable recipes, including sauteed mushrooms, roasted broccoli, and roasted cauliflower. These dishes are easy to make and can be customized to your liking with different seasonings and herbs. They're a great way to add some variety to your meals and get in some extra veggies.
Lastly, we have some unique recipe options such as Paneer Tikka, Chilli Paneer, Bhindi Masala, Aloo Gobi, Chole, Gobi 65, Mango Chutney and Tomato Chutney. These are some of the most popular Indian dishes that you can make at home with ease. These are perfect for adding some spice and flavor to your meals.
These vegetable side dishes are perfect for any meal, whether it's a weeknight dinner or a special occasion. They're all easy to make and can be prepared in advance, so you can spend more time with your loved ones. These recipes are also versatile, so you can adjust the seasoning and ingredients to suit your personal taste. So, without further ado, let's get started on these delicious and healthy vegetable side dishes!
You can also find different collections of recipes below and more at recipe collections.