Welcome to our collection of naturally vegan recipes! Whether you are a seasoned vegan or just looking to incorporate more plant-based meals into your diet, we have something for everyone. Our recipes range from appetizers to breakfast, lunch, and dinner, and can be prepared using a variety of cooking methods such as stovetop, oven baking, and using an air fryer.
These recipes are also beginner-friendly and designed to be both healthy and tasty. We hope these recipes inspire you to get creative in the kitchen and discover the endless possibilities of vegan cooking.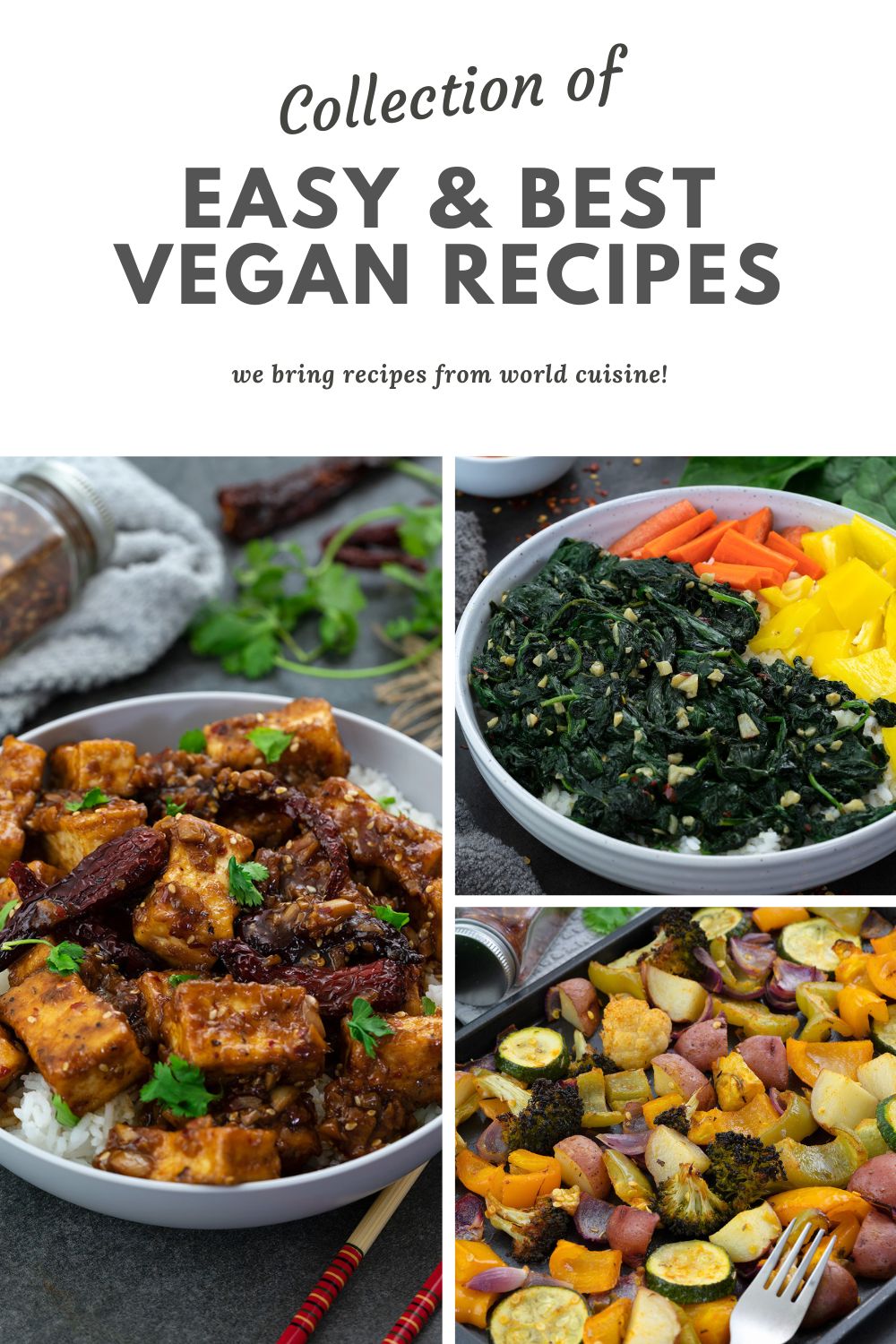 Jump to:
We are constantly updating this list with more delicious and diverse vegan recipes from around the globe. So stay tuned for more updates, and enjoy exploring the delicious world of vegan cuisine!
You can also find a different collection of recipes below and more at recipe collections